A few weeks ago we went to Colorado to visit friends and family. My husband and I both went to college there; I actually grew up there as well. Our college roommates still live there and two of my husband's sisters do as well. I'm going to break our trip down in parts because it's really too much to cover in one post! We spent the first part of the trip in Aspen. Honestly, I didn't want to leave. The mountain views are like scenes from a postcard! The drive from the Denver airport was pretty long, but it was well worth the trip!
We stopped at Independence Pass on the way up. The kids needed a break from the drive, and we took a little walk out to the scenic overlook. Here's a rare picture of my husband and I.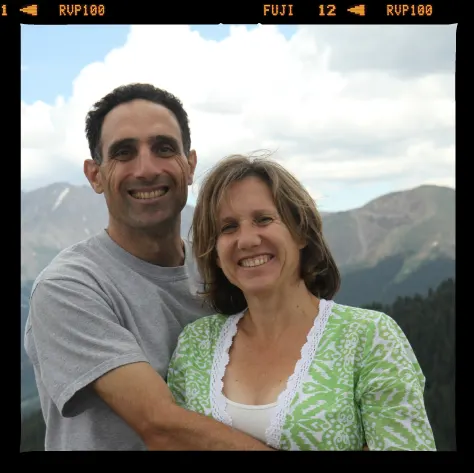 We stayed at the Inn at Aspen,which is a Wyndham property. If you click on the link, it shows you a view of the property in the winter…we of course didn't have any snow being that it was July! I loved our rooms. They had such a relaxing feel to them. And I liked that we were able to get adjoined rooms so all the cousins could be together!
The lodge was right at the base of the mountain, so we were also able to hike up the ski trails at Buttermilk Ski Resort. That first day I didn't make it that far, because I started to have problems with the altitude. Connecticut is a lot lower than Aspen!
The second hike we did was Maroon Bells, which was absolutely breathtaking! Both peaks, the Maroon Peak and the North Maroon Peak, are over 14,000 feet! We had to take a bus to get to the hike. I could have just sat there all day and looked at the scenery…it was so calming! Along the hike, we enjoyed beautiful wildflowers, beaver dams, a small waterfall, and picturesque views of the mountains, Aspen trees, and Maroon Lake. We learned some interesting facts about beavers, most notably that a colony of beavers can take down hundreds of trees over a period of a year! I took a ton of pictures, but here are some of my favorites!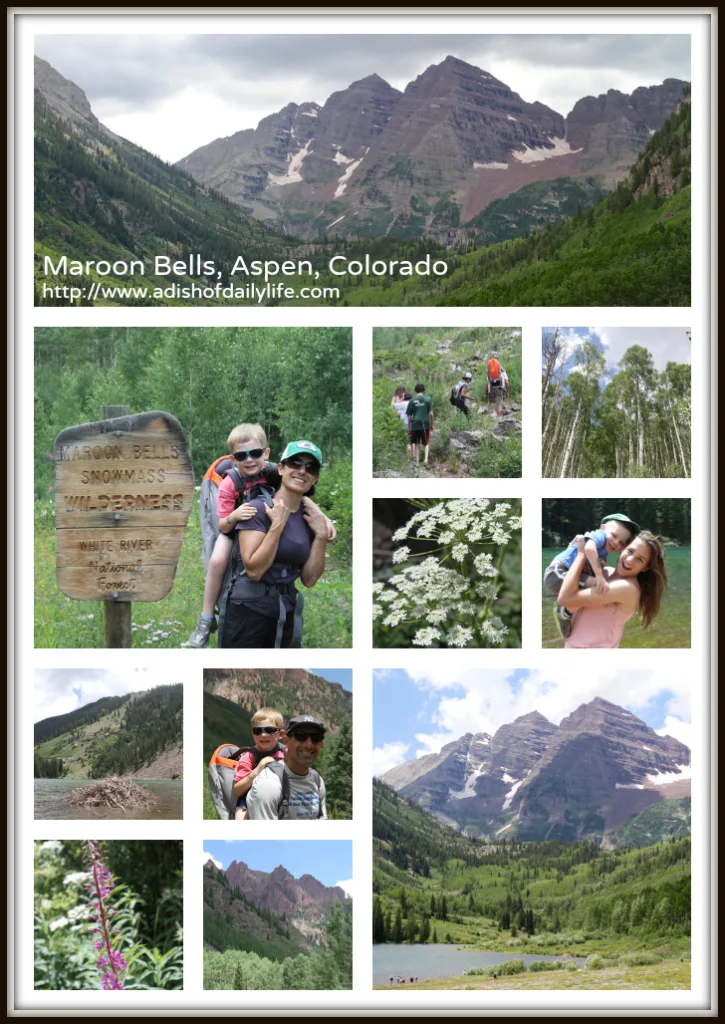 We also got to see a few of our college friends when we were there. We went to dinner with my husband's college roommate and his wife a couple times, and we also took a nice stroll around the downtown. One of the most interesting attractions was a fountain with twelve streams of water that shoot up at different heights and at random intervals. According to our friends, the pattern is not supposed to repeat for a thousand years! Almost everyone tried to run through without getting wet, but one of our friends got soaked! No pictures of that! I did take a picture of the monkey bench, which was a fun sculpture we saw as we were walking down one of the streets.
I always find the mountain air and scenery relaxing. I wish we could have spent more than just a few days there!
Did you take a vacation this summer? Where did you go? What was your favorite thing about it?