These easy-to-make scrumptious Berry Cheesecake Bars, inspired by the movie GREATER and the Brandon Burlsworth story, will be a hit for tailgating parties or movie night!
GREATER, THE BRANDON BURLSWORTH STORY
I love the against-all-odds stories. And that truly is the story of GREATER, based on the life of Brandon Burlsworth.
I'd never heard of Brandon Burlsworth before watching GREATER, and my guess is neither had you.
But after seeing this inspirational movie, you'll probably never forget his name again.
Brandon Burlsworth was like any other boy growing up, who dreamed of playing college and NFL football. For most high school football players, the chances of that happening are slim. For Brandon, it was an even unlikelier journey. Out of shape, with a junk food habit, and not a ton of athleticism, Brandon was bullied by other kids growing up, and athletic endeavors never came easy to him.
But he had an unwavering dream of playing college football for the Arkansas Razorbacks, and he wouldn't (or couldn't) let go of that dream, even after winning a full scholarship to a college with a lesser football team.
He also had a few champions on his side…his mother, an older brother who was so much older that many thought he was Brandon's father, and his high school coach. And then later, his college coaches.
Of course, Brandon needed a lot more than people that believed in him. You just can't will something to happen, no matter how much you want it.
This is a story of perseverance and dedication. It's a story of grit, hard work and a never-give-up attitude. The Brandon Burlsworth story is an inspiration to all of us, and that is part of his legacy.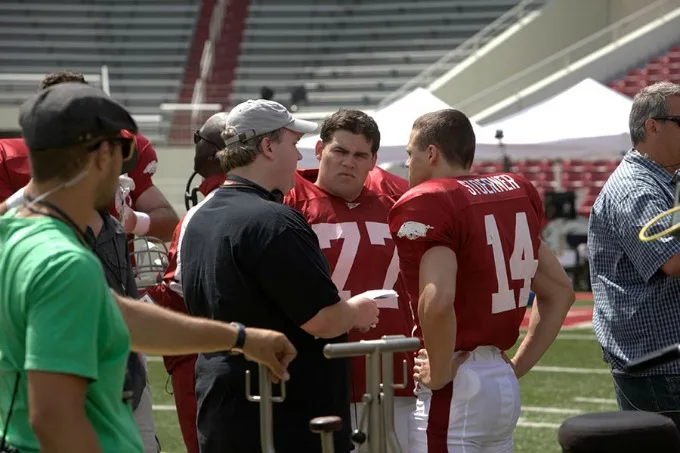 It's also a story of his older brother Marty's faith as he tries to come to grips with losing his younger brother far too young.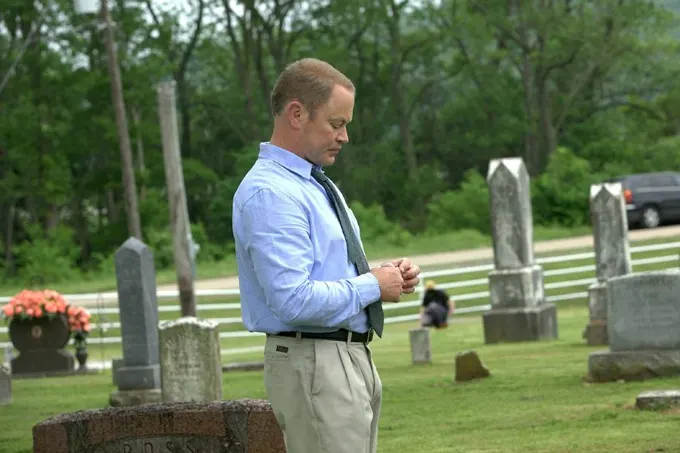 I'm forewarning you, make sure you have tissues ready. I cried several times during the movie.
Brandon's story brought back some of my own memories. I was bullied when I was a kid. I was cut from my middle school track team. I tried running again in high school, and had more success the second time around. I had smaller schools interested, but like Brandon, I wanted to go somewhere specific, and so I started out as a walk on athlete as well. I was lucky enough to have high school and college coaches that believed in me, but in the end it comes down to how much you want something. My college coach passed away a few years ago, but I will always remember how he made me feel and the influence he had on my life.
The odds were against Brandon though. His mother really couldn't afford college tuition, but she found a way to pay for one year. That gave Brandon one year to show the coaches at Arkansas that he deserved a full ride scholarship. Having been a walk on at a D1 school, I know how difficult that is.
But to have to prove your worth to a head coach that has told you you'll never play and that there is a good chance you'll be cut at the end of the season…to many that would have been insurmountable. It takes a special person to believe in themselves, in spite of what everyone around you is saying.
One of my favorite lines in the movie was when Brandon had to go up against one of the scholarship players and came out on top. Not once, but twice. The coach made a disparaging comment to the scholarship athlete about how he just got beat by a walk-on, and his response was "THAT is no walk-on."
And I had tears in my eyes during the scene where one of his teammates told him the coach wanted him to clean out his locker and meet him in his office. To hear those words, after being told that you'll likely be cut after the season, had to have been heartbreaking, and you saw that heartbreak in his face. Obviously, that scene had a happy ending, as he earned his full ride scholarship, and cleaning out his locker was so he could move his equipment to the "scholarship" side of the locker room.
Because the story plays out in flashbacks, you'll be aware from the very beginning that Brandon's story has a tragic ending. But he accomplished so much during his short life. He was the first Razorback football player to earn both a bachelor's and a masters degree while playing football. And then after graduating, he was drafted into the NFL.
I love movies that make you think…and GREATER makes you think about your legacy and your dreams. I don't want to give the whole movie away, but even though Brandon wasn't around to see it, he left behind a legacy that will make a difference in countless lives.
In terms of dreams, Brandon knew what he wanted and he never gave up. He truly lived a life of no regrets. His life may have been short, but it was a full one.
BERRY CHEESECAKE BARS, INSPIRED BY THE MOVIE GREATER
Of course I have a recipe for you today, inspired by GREATER.
Affectionately known as "Cheesecake" by his older brother, Brandon liked his junk food. I generally like to share healthy recipes with you, but like Brandon, I have a thing for cheesecake. And while I like to eat healthy most of the time, I'm also a fan of moderation. So Berry Cheesecake Bars it is for you today!
This is an easy treat to put together, and they're perfect for tailgating or movie night!
Preheat your oven to 350 degrees, and grease an 11 x 7 glass baking dish with butter. While you're waiting for your oven to preheat, crush your shortbread cookies in a plastic bag with a rolling pin, or you can also use your food processor. Mix the cookie crumbs with the melted butter and press them down into the bottom of the baking dish.
Then using an electric mixer, beat the cream cheese, sugar, eggs and vanilla together. Spread this mixture over the top of the cookie crumbs. Then top with your mixed berries and sliced almonds.
Now it's ready to go into the oven.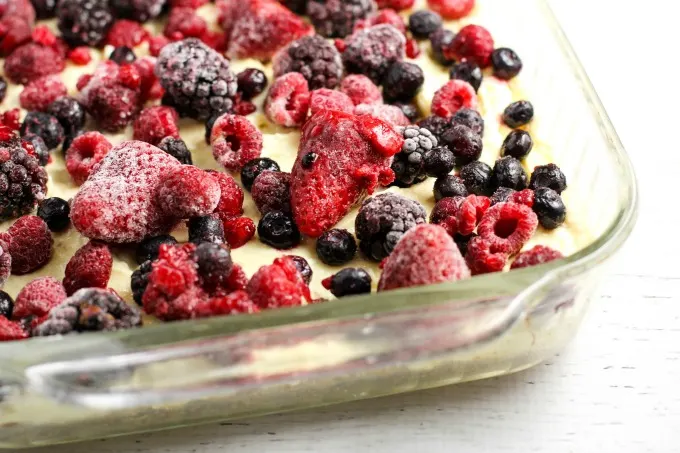 You'll be baking this for about 50 minutes. The edges will be golden brown when it's done.
Cool on a wire rack, then refrigerate for several hours before cutting your squares. If you're finding them still too soft, you can even put them in the freezer for a little bit.
I know it's tempting to cut right into them, but they'll just be a gooey mess if you do that. Believe me, they're worth the wait!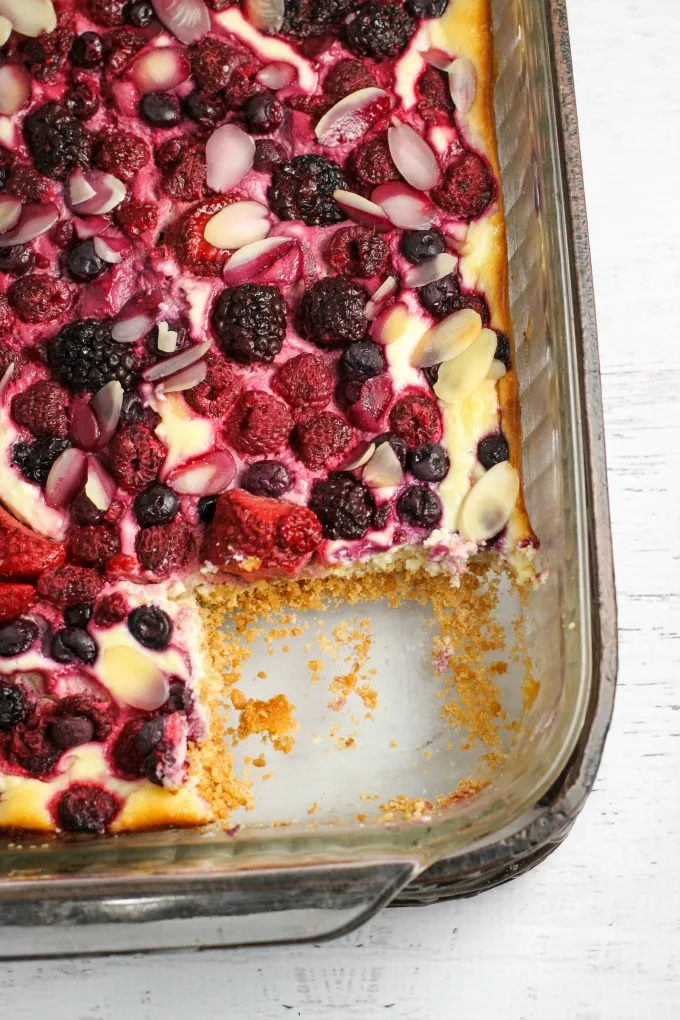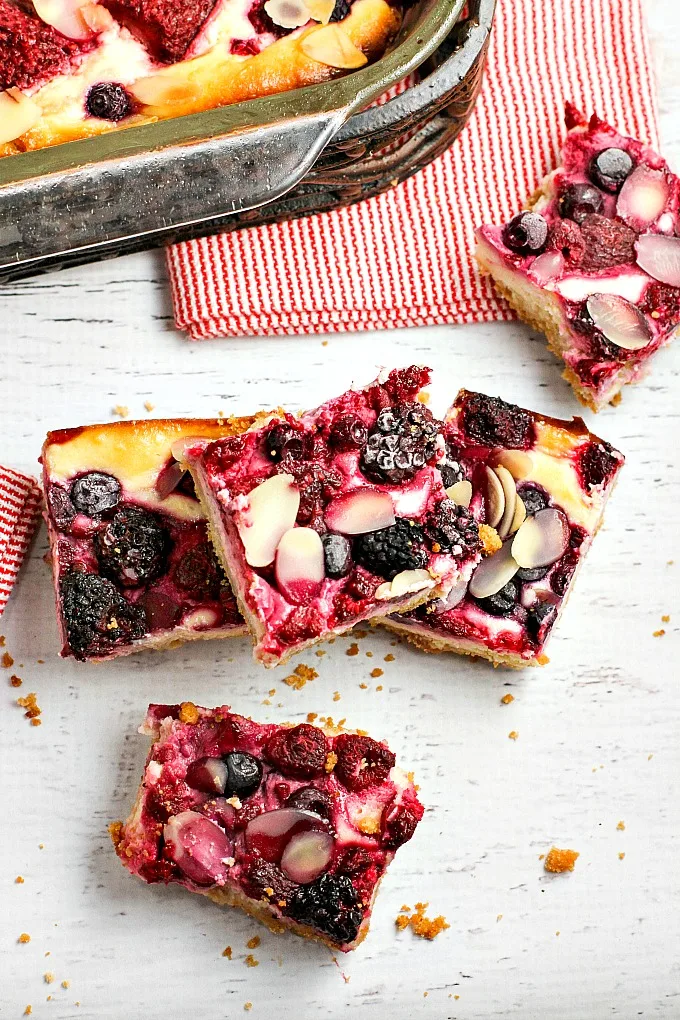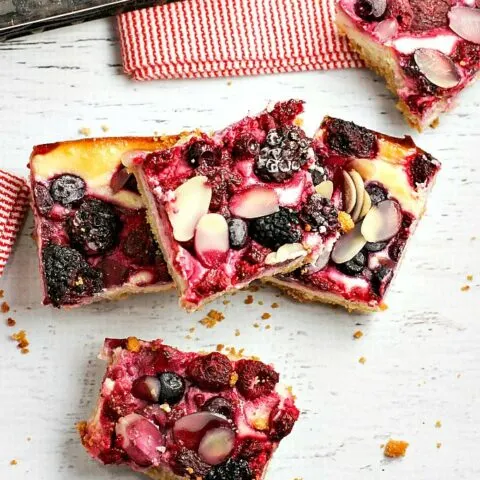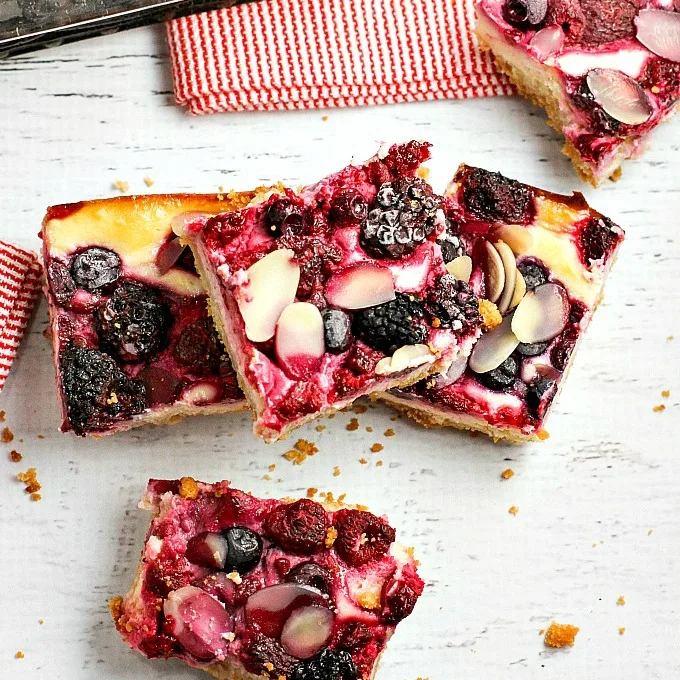 Berry Cheesecake Bars
Ingredients
48 shortbread cookies
1/4 cup butter, melted
2 8 oz packages cream cheese, softened
1 cup sugar
2 eggs
2 teaspoons vanilla extract
4 cups mixed frozen berries
1/4 sliced almonds
Nutrition Information:
Amount Per Serving:
Calories:

940
Total Fat:

12g
Carbohydrates:

172g
Protein:

33g
I hope you enjoy these Berry Cheesecake Bars as much as we did!