I haven't participated in Ask Away Friday for a while. Sometimes I get a little self conscious answering questions about myself.
But when Steph from So, I've Been Thinking… asked me to join her, I couldn't say no. Steph lives 5 minutes from my house, and I have known her for years…10 to be exact. We were friends before we were blog friends. A couple things you might want to know about Steph….
She is a lot of fun to hang around with.
She is an expert cocktail maker…and a really good cook too.
She's also a great photographer…check out the photos on her blog!
She could teach a defensive driving course, and she is outstanding at off the cuff rants at stupid drivers. The language may or may not be appropriate for my blog. Ok, it's not.
She and I get ourselves into trouble together when we travel. We have flown to two blog conferences together, and almost missed our flight FOUR times. We do not have a good track record. At least two of those times we were at the airport well in advance.
Here we are at BlogU. We're in the back row…I'm second on the left, Steph is third.
Before, I get to the questions Steph has sent me, let me tell you a little bit about Ask Away Friday. It's a fun way for bloggers to get to know each other better, by asking questions. It's supposed to be ten questions. Steph and I decided to deviate and do five instead this week. Ask Away Friday is hosted by:
And this week it's also hosted by Steph from So, I've Been Thinking…, which is another reason I could not say no! I hope you will go over to her blog and check out the questions I asked her as well!
I remember when we first met. You've mentioned you may have forgotten. What is your first recollection of our friendship?
It might be peeking in the window at the kids after we dropped them off for the first day of preschool. I think E was crying, and I would guess that Scar was not, although I honestly don't remember.
What I do remember though is feeling terribly out of place with that group of preschool moms because even though I wasn't an older mom, I was the "old mom" in that group of women.
You have admitted you can fall asleep anywhere. You've fallen asleep on the couch at one of my parties. I don't throw lame parties so I wasn't (or try not to be) insulted. Where is the funniest place you have ever fallen asleep.
You shouldn't be insulted. I really hope you weren't. Your parties are not lame AT ALL. I just don't get enough sleep. I only fall asleep at good friends' parties…people who I know won't judge me. People that don't know me probably think I am really lame. And I guess I am. But I do usually rally at some point. I only take cat naps. I'm not down for the count, and I have never slept all night on anyone's couch! Sometimes I take my naps with other people's dogs. I used to fall asleep at college parties too. I am surprised no one has drawn a mustache on me yet. I hope no one ever does. It would serve me right though.
I have fallen asleep on a chair lift, and at a bar. And many times in my college classes…but one of my most notable was a smaller class, where it was very obvious. The professor told the student next to me to hit me over the head with a newspaper. That was embarrassing. I never fell asleep in that class again.
I know you to be very driven and very much of the mindset "I'm doing this and I will be successful" and you are. You are always successful. What fuels that drive? Have you always been that way?
I think that believing you can do something is half the battle. If you act confident, you will be confident. I don't give up easily.
And no, I was not always that way. I was very insecure in school. Q (my college cross country and track coach) was a big influence on me gaining confidence in myself.
The big turning point for me though in terms of my confidence were my years in direct sales. One thing about direct sales, is if you make the right friends, you have an amazing support system. In spite of the fact that I no longer work in that field, these two women were, and still are a blessing in my life. I can go long periods of time without talking to them (we don't live near each other), and we can pick right back up where we left off.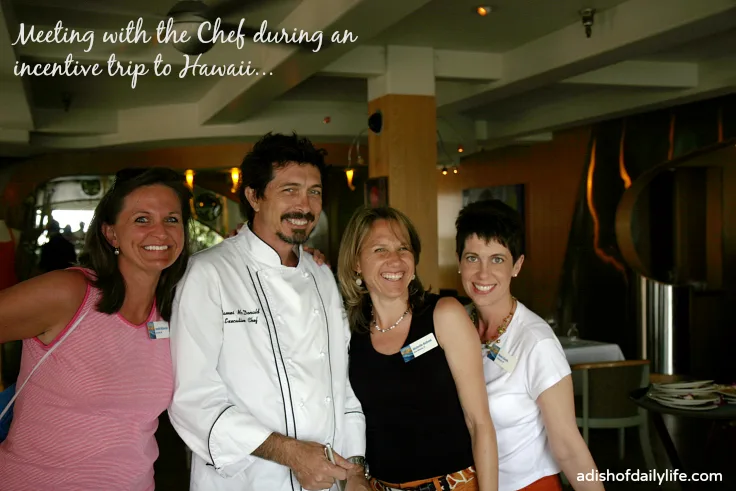 On the flip side – we all have those moments where we are rocked with self doubt and have to take a step back. Can you explain/describe one if your moments and how you broke through?
I try not to let self doubt in…but sometimes there's a fear that keeps nudging at you…"can I?" "What if people laugh at me?"
When I worked in direct sales, I was asked to speak at a conference. My public speaking experiences were limited to talking to maybe a group of twenty people in a room, which hardly counts. The thought of doing it was terrifying. I could have said no. But I didn't. I practiced and practiced and practiced. It went well. It gave me confidence, and the next time I was asked, it was easier. And believe it or not, as nervous as I was, I enjoyed it too.
At my last job, public speaking was a necessity. I had to give presentations to consumers and to industry members. It wasn't a big deal at all…because I had already forced myself out of my comfort zone and faced my fears.
I look at my children and cannot help but reflect on the similarities between their lives and mine. When I see our sons, who have known each other since they were 3, interact and I watch their friendship flourish and grow and change I am amazed at how they handle the ups and downs, different friends, sports etc. they have a lot of differences. Yet, they are still very good friends. Have you noticed? What do you think of their friendship? Do you think it is similar or different than some of your important friendships?
One of the things I love about my son is he is a very loyal friend. When I asked him how he and Scar remained friends all these years even though they didn't play the same sports or have the same friends, or even see each other in classes, he looked at me like it was a strange question and said "we've always been friends." For him, they connected, and they both have a passion for snowboarding, and they like a lot of similar things. Scar has gotten E hooked on Airsoft, and E has got Scar planning to paintball with him.
They definitely have very different personalities…Scar is much more laid back. He rolls with things. E rolls sometimes, other times not so much. He doesn't mind just doing his own thing either.
E is goofy. Just look at the picture below and you will see what I mean. E is always trying to pull the wool over your eyes. When they went to camp back in preschool, he created this elaborate story about feeding butterflies to tarantulas. I was appalled and called Steph to find out if Scar had told her about that. When she asked, Scar told her E was telling a tall tale. E stuck by his story, and did it well, until I tracked down a camp counselor in the morning, who also informed me it was a tall tale. E's response? "Gotcha!"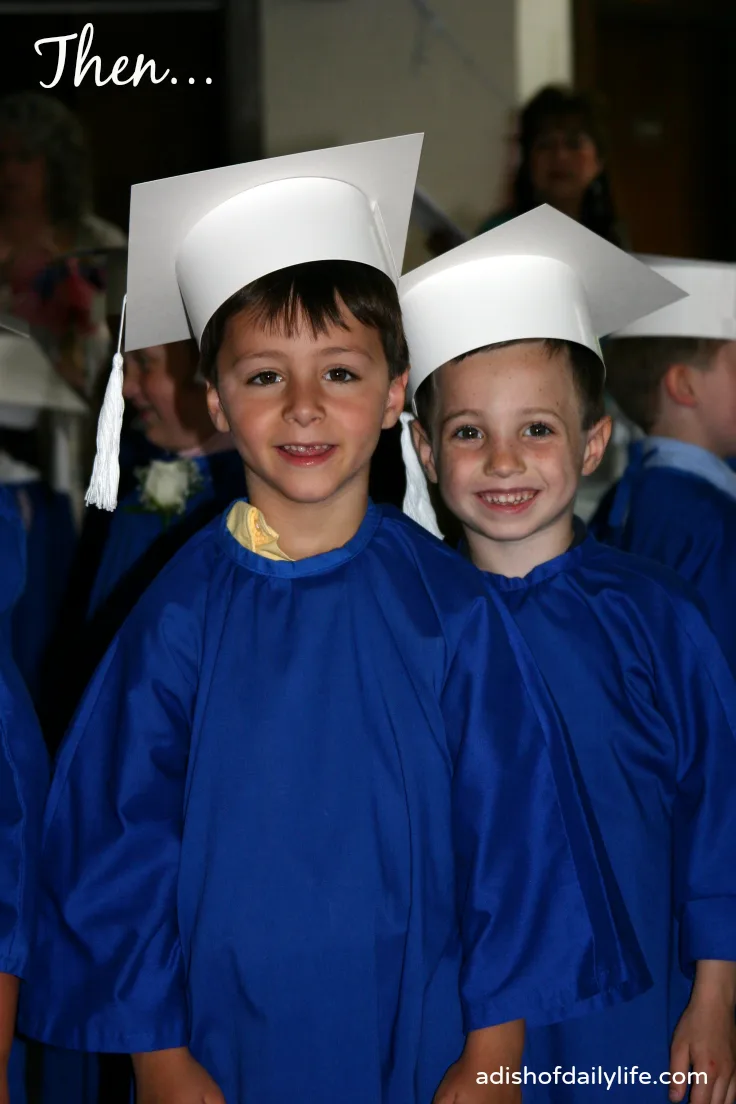 I think I definitely have similarities to E. I'll never wear a hot dog suit on the ski slopes, but as far as friends go, I'm loyal. Old friends to me are like gold. I have a friend I've kept in touch with from fourth grade. I can go months without talking to my college roommates and we can pick up where we left off…just like the women I talked about above. I have a group of women I've been going out to dinner with for nine years for our birthdays. Our kids don't run in the same crowd, or play the same sports, but our friendship has endured. No one ever misses a dinner. If one can't make it, we reschedule.
Want to join in the fun for Ask Away Friday? Just grab a partner and link up! If you have more questions though or are interested in co-hosting, you should definitely contact one of the hosts!
And now for the moment you have been waiting for…
Welcome back to the Ladies Only Blog Share, otherwise known as #LOBS! This week we're talking about beating the heat this summer! Link up your recipes, crafts, hot topics, and don't forget about the 4th of July!
Ready to link up? Here are your fabulous hosts (besides me!):
Crystal at Mommifried

Kristen at Four Hens and a Rooster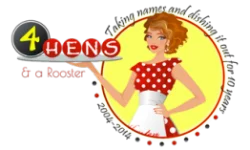 Tamara at Tamara Camera Blog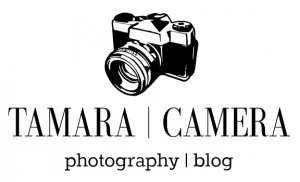 Angela at Writer Mom's Blog

Amber from City Girl on Hicks Farm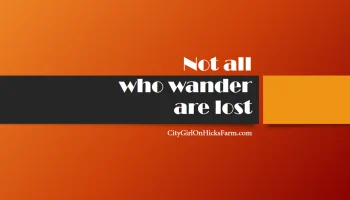 We would all love to connect with you outside of our LOBS Link Party as well. I am trying to grow my Instagram presence and would love it if you would follow me there! But I am happy to connect on any platform that you would like. Let me know you have followed me, so I can follow you back!
Facebook / Twitter / G+ / Pinterest / Instagram / StumbleUpon
Time to get this party started!
Here's the rules:
Please follow your hosts/co-hosts
Link up your favorite post for the theme.
Please share so others can join in the fun. Tweet us!
Visit at least 3 of the links and leave a thoughtful comment. Let them know you're visiting from #LOBS.
Pin your blog post to the Ladies Only Blog Share Pinterest board. If you're not currently a member, request an invite from one of us and we'll email you how to join the group. Make sure you place the link to your post in the URL field. The name field should contain the title of your post.
Time to PARTY!
[inlinkz_linkup id=417664 mode=1]