Welcome back to the Ladies Only Blog Share, also known as #LOBS! It's the Imperfectly Perfect Mom Edition this week! As moms, we all have our moments. But often times we find those less than perfect moments hard to talk about, especially when faced with those "perfect" moms who never go out in their yoga pants and no makeup, have a spotless house and manage to have dinner on the table every night by six, and set up Pinterest worthy crafts for their kid's class.
I've driven my kids to school in my pj's (praying no one sees me), received that dreaded "what happened to you?" comment by a well put together mom who I happened to run into in the drugstore, and the only thing I really excelled at as a class mom was taking pictures. Don't even get me started on the state of my house. I have my moments. A lot of them.
But it's ok to be imperfect. That's why we wrote The Mother of All Meltdowns…hearing others' stories makes us feel better about our own.
So, for our blog share this week, feel free to share your own Imperfectly Perfect moments if you'd like. And if you're not comfortable with that, feel free to link up anything mom or family oriented! And of course that includes recipes and crafts.
I do have a few shout outs for you this week before we get started…
How much freedom do you give your kids to learn and grow on their own? If you constantly hover, you might want to read this perspective.
Mom to mom…Have you ever had a playdate like this one?
Switching from playdates to college, which is much closer to where we're at these days, with one off to college next year, this is a good read for anyone who has a kid in high school, and is a bit eye opening as to what kids can do on their own when they need to.
Ready to link up? Here are your fabulous hosts (besides me!):
Crystal at Mommifried

Kristen at Four Hens and a Rooster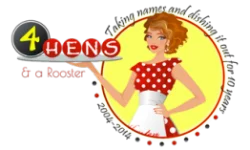 Tamara at Tamara Camera Blog

Angela at Writer Mom's Blog

Amber from City Girl on Hicks Farm
We would all love to connect with you outside of our LOBS Link Party as well. I am trying to grow my Instagram presence and would love it if you would follow me there! But I am happy to connect on any platform that you would like.
Facebook / Twitter / G+ / Pinterest / Instagram / StumbleUpon
Time to get this party started!
Here's the rules:
Please follow your hosts/co-hosts
Link up your favorite post for the theme.
Please share so others can join in the fun. Tweet us!
Visit at least 3 of the links and leave a thoughtful comment. Let them know you're visiting from #LOBS.
Pin your blog post to the Ladies Only Blog Share Pinterest board. If you're not currently a member, request an invite from one of us and we'll email you how to join the group. Make sure you place the link to your post in the URL field. The name field should contain the title of your post.
Time to PARTY!
[inlinkz_linkup id=392951 mode=1]