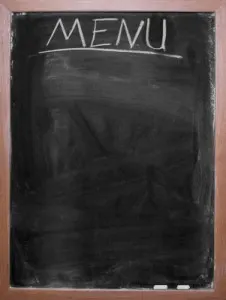 I'm a bit late on posting my menu for this week. This weekend was filled with soccer games, a x-country meet, Parents Weekend for my son's high school, and of course preparations for the upcoming storm! To be honest, I didn't go crazy filling my pantry with food, but I did buy some extra water and batteries for our flashlights, filled up both cars with gas, and filled some plastic bags with water and put them in the freezer to fill in some gaps as a full freezer will stay colder longer. Hopefully if we do lose power from Hurricane Sandy, we won't be out for too long!
The kids are off school for the next few days, so I'm probably not going to get a whole lot done around the house. But I will be cooking ahead, just in case! And if we don't lose power, well, then as a bonus I will have my meals done for the week!
Last night I made soup stock with an organic chicken and lots of veggies; this morning, I took the fat layer off the stock, added shredded chicken and new veggies and we had chicken soup for lunch. My daughter and I also had a wonderful recipe that I found on the Deen Brothers website: Southern Stuffed Loaf. Mmmm….it was delicious! We still have a fair amount left, so I'm thinking the leftovers might taste good with a balsamic vinaigrette dipping sauce!
Monday: Tonight we're having Southwest Tortilla Salad. We had leftover chicken from one of last week's dinners that we froze, so I'll use some of that up for this. The kids all seem to like Tex-Mex…we had tacos last night. And I am craving avocados!
Tuesday: Chunky Shrimp Bisque (another recipe from the Deen Brothers website) & salad, plus raw veggies for the kids to dip. I'm not sure if we'll have use of the oven (if we lose power) so I'm going to prep this soup ahead of time, because it can be re-heated on our gas stove.
Wednesday: Chicken Pot Pie We've got enough leftover chicken to do the pot pie and the Southwest tortilla salad, so I figured we'd use it all up.
Thursday: Lasagna and sauteed broccolini. I usually just wing it with my lasagna but this recipe looked interesting.
Friday: Leftovers
For those of you on the East Coast weathering the storm, be safe!