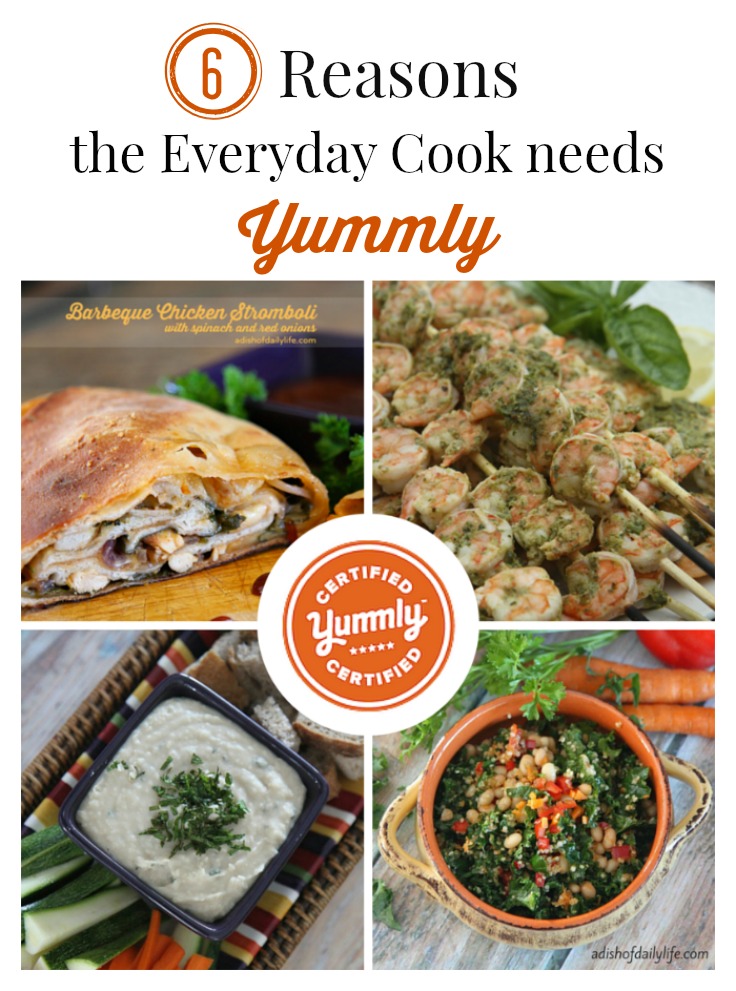 Like to cook but short on time? Feel like you're in a rut constantly making the same thing? Want to save money at the grocery store?
Yummly is perfect for the everyday cook and busy parent who is looking to stay organized with meal planning, while saving time and money.
Yummly is like having a online cookbook of all your favorites right in one place, but with some very unique features!
Save time and money with Yummly's unique search
No need to scour the internet or go through cookbooks to find the perfect recipe. You'll find the right recipe the first time using Yummly's unique search filters such as ingredients, taste preferences, diet restrictions, nutrition, cuisines, courses, and more!
This comes in really handy as well when you just want to use up what you have in the house. All you have to do is type in those ingredients, and Yummly will give you recipe recommendations.
Note that on the screenshot below you are only seeing a small section of the filters…you have tons of options to choose from!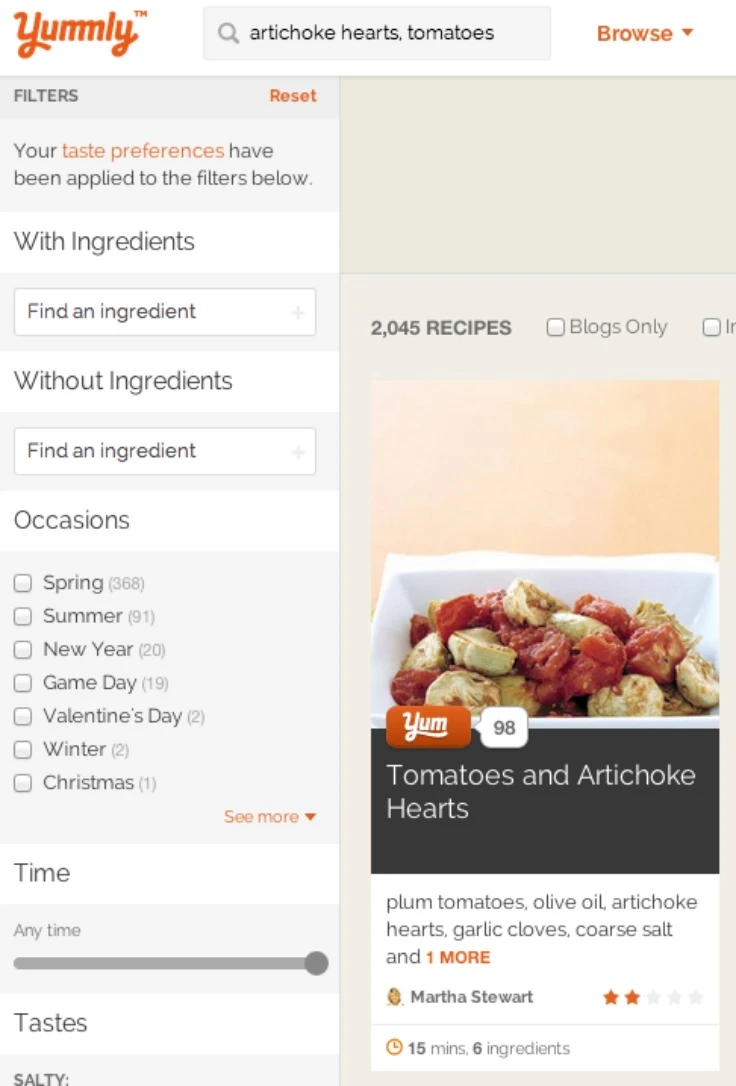 [Tweet "No time to shop? @Yummly will suggest recipes based on what you have on hand!"]
Personalized collection
Save your favorite recipes to your Recipe Box using the Yum button that you will find on many food blogs. No Yum button? Install the Yummly bookmarklet to your toolbar so you can Yum any recipe you find. You can even share the very best ones with friends on Facebook or other social media channels right through Yummly.
Here's a screenshot of what I've added to my Recipe Box most recently.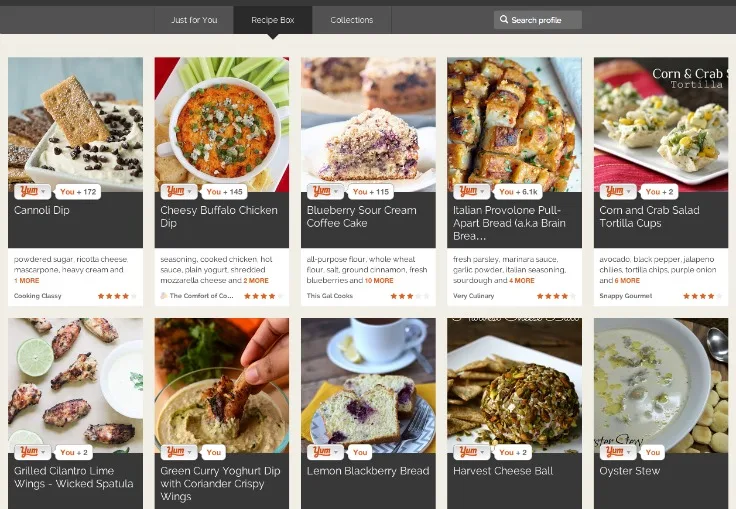 Organize and categorize
Organize recipes by grouping them into mini collections in a way that makes sense to you (30 min Dinners, One Pot Meals, Cookout Time, Holiday Treats) so they're easy to find. It's like having a bunch of different cookbooks right at your fingertips, without taking up any shelf space in your home!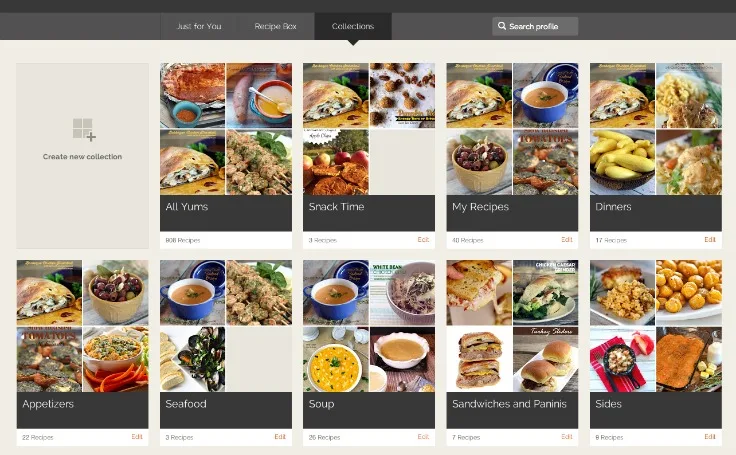 [Tweet "Organize your favorite recipes with @Yummly! Best way to meal plan!"]
Recommendations
You'll never feel like you're in a cooking rut again once you start using Yummly. Once you've started "yumming," Yummly will start to see what types of recipes you like best, and will recommend new recipes for you to try based on that. Simply click on "Just for You."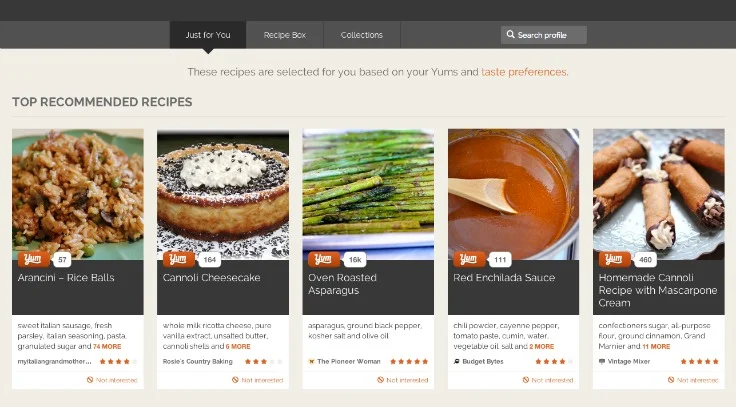 Taste preferences
You can also set up your taste preferences in your settings. Tell Yummly your allergies and your diet preferences, and they'll only recommend recipes that meet your criteria. If you follow my blog, you know I don't follow a vegan diet and we are not gluten free, but I do have both of these types of recipes on my blog. I simply clicked them off to show you that you can choose whatever your dietary restrictions are.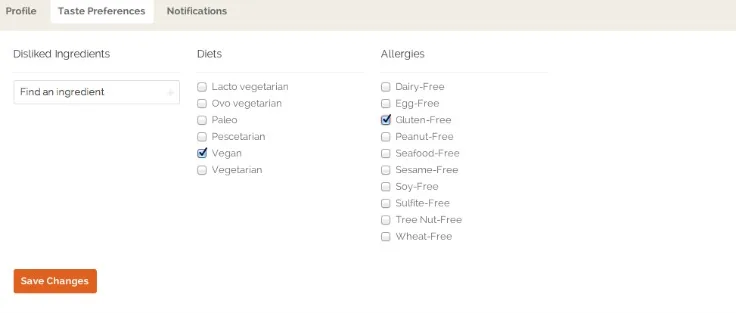 [Tweet "Stuck in a cooking rut? Recipes based on your likes and taste preferences from @Yummly!"]
Ask questions and share your expertise
Have a cooking question? Need a recipe recommendation? Want to share your expertise? You can do all that at Yummly Discuss, a great forum for connecting with others.

Ready to get started? Sign up for your own free account at Yummly and start saving time and money as you organize recipes into an online recipe collections tailored to your needs. While you're there, stop by my Yummly publisher page, A Dish of Daily Life, and give me a few yums!