Pick some Romano beans up at the farmer's market this week! Flavorful and easy, Romano Beans with tomatoes is a side dish recipe that goes with just about meal!
I look forward to my CSA and the farmer's market in the summer. Like "chomping at the bit, I can't wait" looking forward.
Local farm fresh vegetables in the summer taste so much better than those that have been trucked across the country in the winter months. Don't get me wrong…I appreciate the fact that I have access to vegetables year round, but I really try to enjoy local produce while it's available.
I like most vegetables, but if I had to pick my favorites, beans would be near the top. Green beans, wax beans, edamame, Romano beans…I love them all! I just heard the bad news that we won't be getting edamame from our CSA this summer. One year we missed out because they apparently got mowed over by accident; I'm not sure what happened this year. I'm crossing my fingers that another local farm is growing them, and they show up at the farmer's market.
But — we're talking Romano beans today, not edamame.
As many of you know, my husband's father was Lebanese, and through his family, I have come to grow to love many Middle Eastern dishes. One of those dishes was Romano beans with tomatoes and Arabic spices.
I used to make it fairly often, but I got out of the habit. I'm not sure why. When I saw Romano beans show up at the farmer's market this year though, it brought back fond food memories. I knew as soon as I saw them what was going on the menu that night!

ROMANO BEANS WITH TOMATOES, MIDDLE EASTERN STYLE
Romano beans with tomatoes is an easy dish to make, and works well as a side dish for all sorts of meals. Served over a nutty rice like basmati, I could eat it for a light dinner as well.
Start by heating your olive oil over medium heat in a large pan. Add your red onion and sauté until it turns translucent…that should only take a few minutes. Then you can add your garlic and cook another minute or so, until that turns fragrant. I like to lower my heat slightly before I add the garlic to make sure it doesn't burn.
Now you're ready to add your Romano beans, cut up tomatoes and a cup of water. Bring this mixture to a simmer and cook it for about 20 minutes or so.
Add your spices, stir the Romano beans to combine, add salt and pepper as needed, and you're ready to serve them.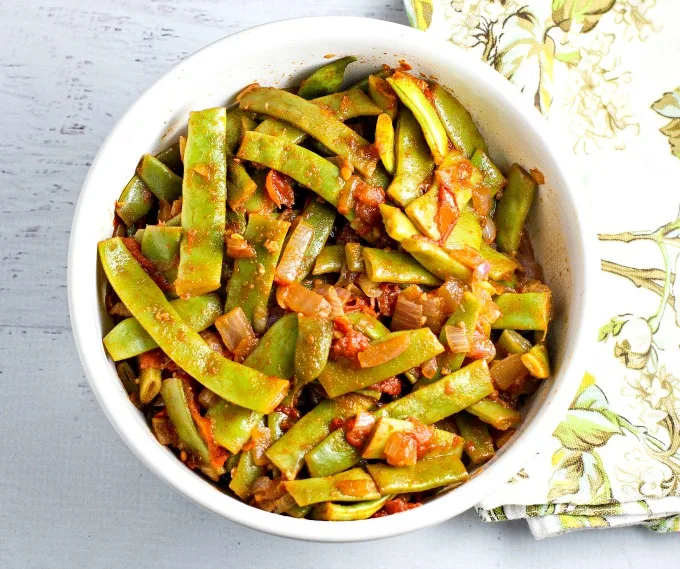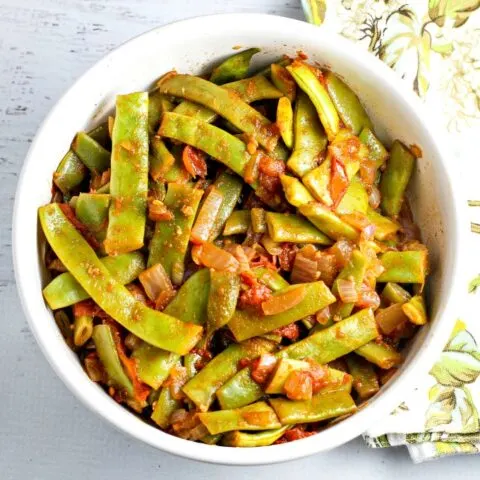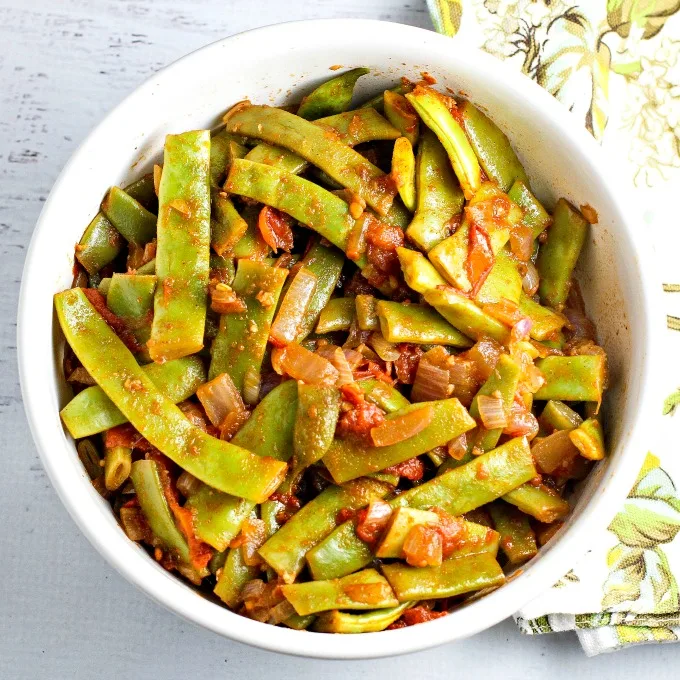 Romano Beans with Tomatoes
Ingredients
2 tablespoons olive oil
1 medium red onion, coarsely chopped
2 garlic cloves, crushed or minced
1.5 lbs Roma beans, cut into 2-3" pieces
2 large tomatoes, coarsely chopped
1 teaspoon coriander
1/2 teaspoon allspice
Instructions
Heat olive oil over medium heat in large pan.
Add red onion and saute until translucent; (a couple minutes) add garlic and cook a little longer, until fragrant.
Add Roma beans, tomatoes, and cup of water. Bring to a simmer and cook for about 20 minutes.
Add spices, stir to combine, then add salt and pepper as needed.
Serve warm.
Other Middle Eastern dishes you may enjoy: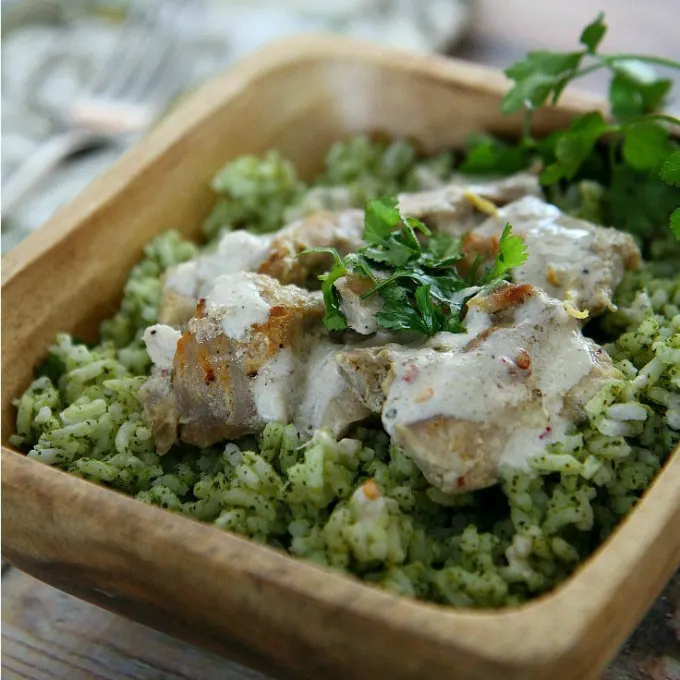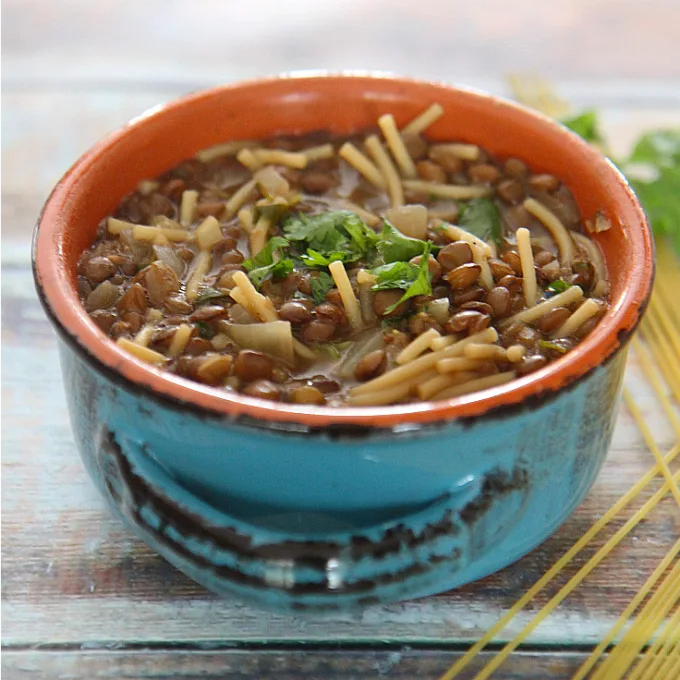 LEBANESE LENTIL SOUP WITH LEMON AND NOODLES