The Ruby Red Cocktail is the perfect summer drink recipe for entertaining…light, refreshing and easy to make for just one or a crowd!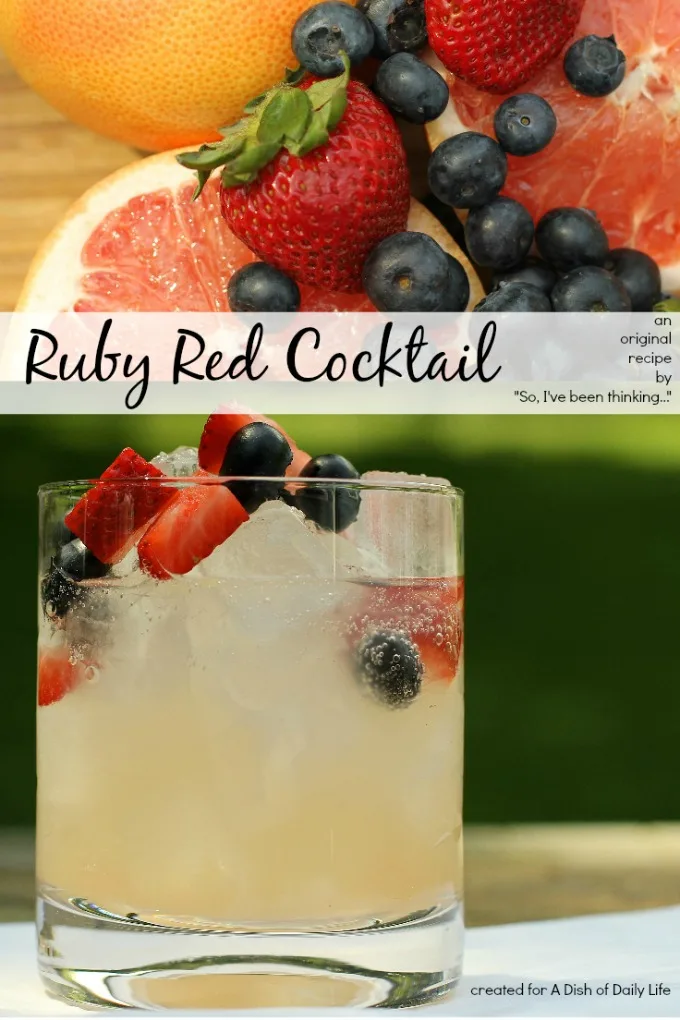 Hi, it's Steph again from "So, I've been thinking…" and I'm back with a new, simple summer drink for you that I think you're going to love, the Ruby Red Cocktail.
Ruby Red Cocktail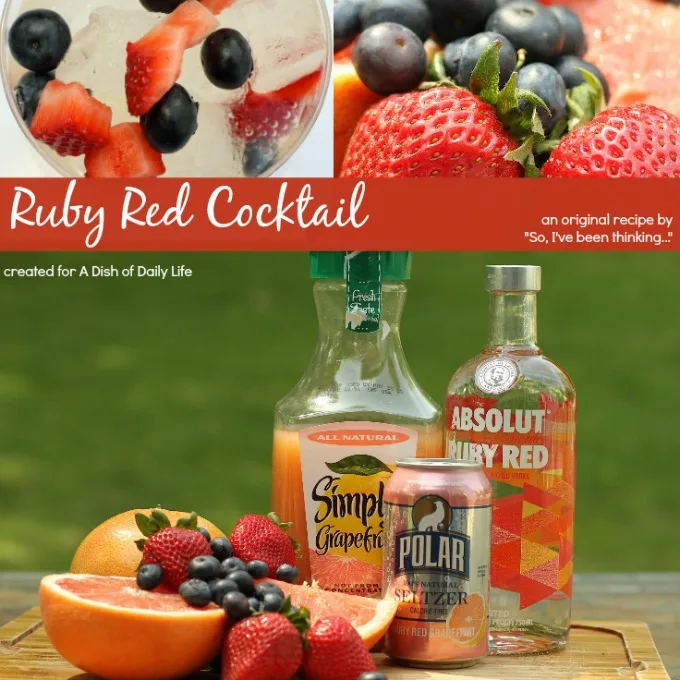 The Ruby Red cocktail is a lower-calorie drink, but it has lots of flavor and is easily adaptable. This drink isn't sweet because I use seltzer, but if you like a sweeter drink go ahead and substitute ginger ale, citrus soda, or moscato to give it a twist.
It's almost summer, even here in the chilly northeast. For many, this time of year means family parties, beach get-togethers and cook-outs.
When I'm planning drinks for a party, I consider the people attending, the setting and how to easily prepare drinks – so people get a drink as soon as they arrive, and they can easily get a refill without me playing bartender all night.
This Ruby Red cocktail is perfect for warm weather because you can put in any fresh fruit you have on hand, and it's not overly sweet. In my opinion, there's no worse drink on a humid summer day than a sticky, sweet, fussy concoction. Simplicity and light – that's what you're looking for in your summer cocktails.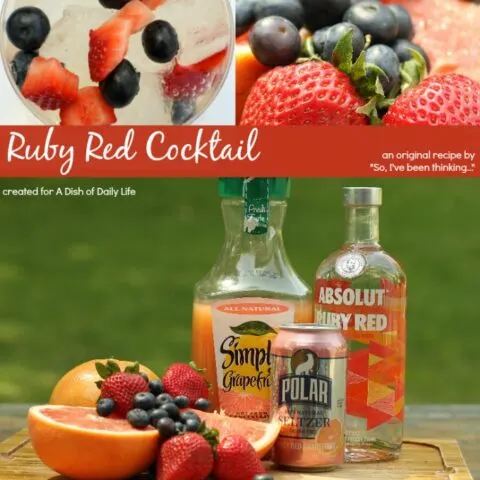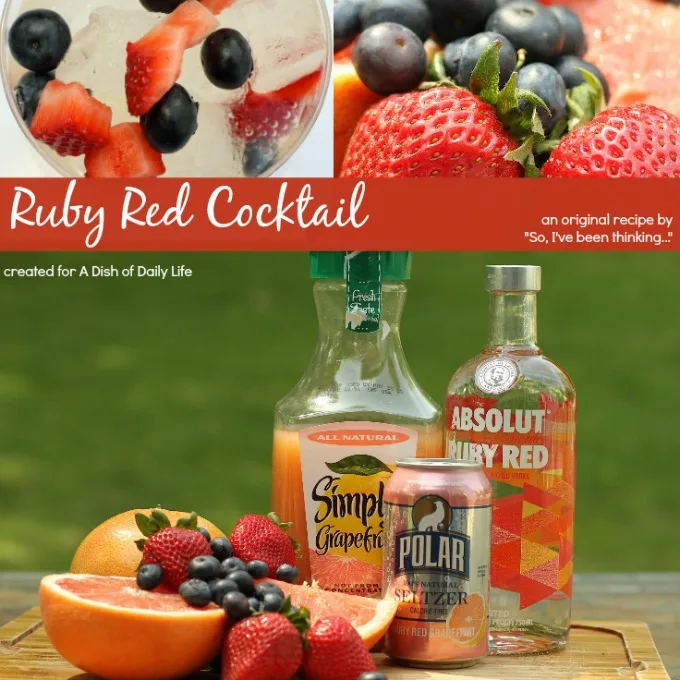 Ruby Red Cocktail
A light, refreshing summer cocktail, perfect for one or a crowd!
Ingredients
For one
ice to fill a drink glass
1 shot of fresh ruby red grapefruit juice
1 shot of Absolut Ruby Red vodka
Polar Ruby Red seltzer
Fresh fruit (cut into small pieces)
Instructions
For one
Fill a drink glass with ice
Add the shot of Ruby Red grapefruit juice and Absolut Ruby Red vodka
Fill glass with seltzer
Add spoonful of cut fruit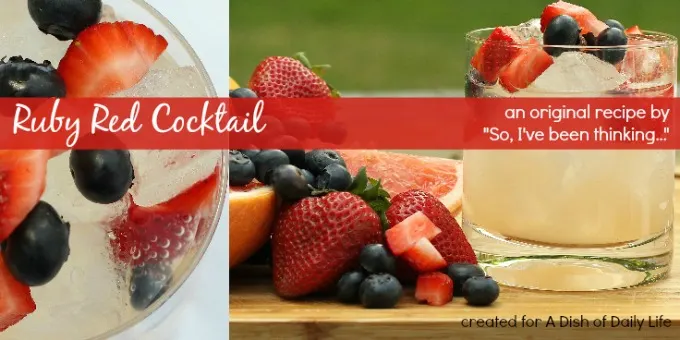 If you are making this drink for a group of people, mix 2 cups of vodka with 2 cups of grapefruit juice in a pitcher, and keep ice, chilled cans/bottles of seltzer and a bowl of cut fruit nearby.
I use sweet fruit – strawberries, blueberries, mango – because the drink itself isn't sweet. Also, keep in mind the options for seltzer I mentioned above: ginger ale, citrus soda or moscato; all are good substitutes for seltzer that will add sweetness but won't take away from the grapefruit flavor.
My tips for summer drinks: simple, light, and not overly sweet. When planning a drink for a party, think about what you can pre-mix (vodka and grapefruit) and what you need to add (ice, seltzer and fruit), and keep them near each other on the counter or bar so your guests can easily refresh their drinks without asking for help. A little pre-planning makes it easier on everyone, and allows you to enjoy the party with your guests.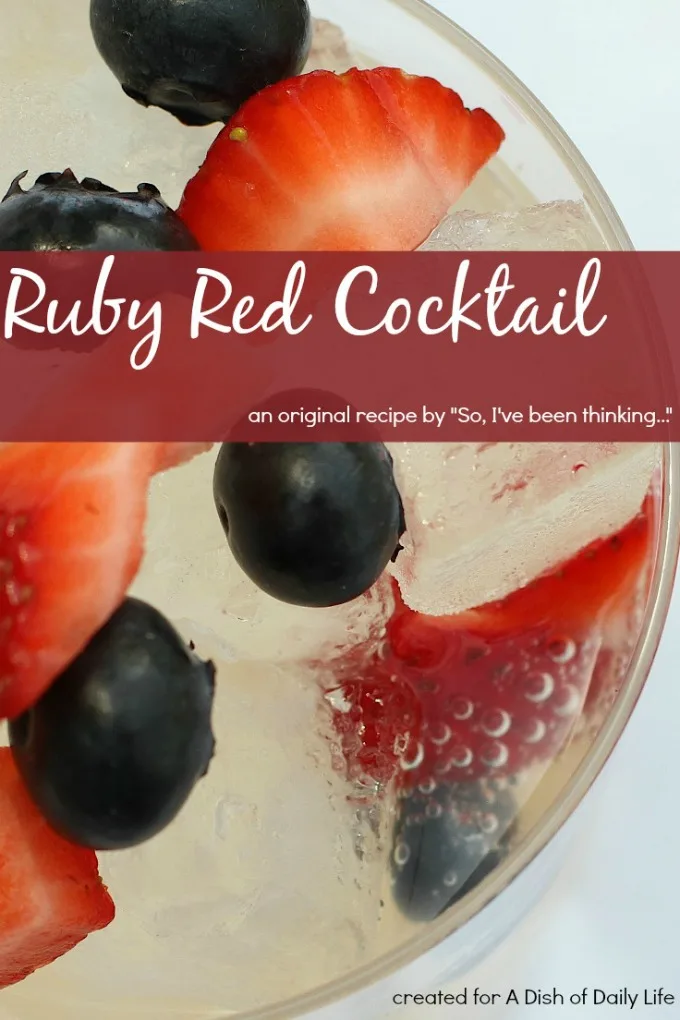 Enjoy!