This post is sponsored by Chevrolet Traverse.
If you're traveling over the holidays, you want to make sure your home will be safe and secure while you're away. These home safety tips will give you that peace of mind!
Many of us will be taking road trips over the upcoming holidays. Spending time over the holidays with family can be a lot of fun, but traveling can be stressful as well. One thing you don't want to have to worry about is keeping your family and home safe.
Chevrolet understands just how important your family's safety is to you. The 2016 Chevrolet Traverse has available safety features such as a Front Center Air Bag1, which is an industry first; Forward Collision Alert, and Lane Departure Warning.

Home security is also important for your peace of mind while you're traveling. So today I am teaming up with Chevrolet to share some home safety tips to make sure your home is safe and secure while you enjoy spending time and making memories with family!
Home Safety Tips While on Vacation
Make your house look occupied.
You want your house to look the same way it does when someone is home. With a little help from technology and some planning ahead, that's relatively easy to do.
Put your lights and television on timers. Use motion-sensor lights outside your house.
Have someone plow your driveway and shovel your walkways in the winter, and mow your lawn in the summer. Snowdrifts and an unkempt lawn are a definite giveaway that the house is unoccupied.
If you normally keep your shades or curtains open, leave them that way. However, if you have valuables that burglars can see through your windows, it doesn't hurt to move them out of eyesight.
Cancel your newspaper and mail.
Obviously, nothing says "we're not home" like a pile of newspapers or a mailbox that is jam-packed. But you may want to take it a step further: Try to cancel your paper a couple days early. Occasionally, a carrier misses a "stop delivery" notification, and papers pile up despite your best efforts to avoid this. If your paper is still showing up after you've put in a "stop delivery" order, you have a chance to get the situation fixed before you go.
Lock up.
This is an obvious tip, but in the rush to get out the door, you could forget to check the locks on doors you don't use all the time. Make sure you close and lock your windows as well. It's easy enough to come through a window when the front door is locked. If you have a sliding glass door, put a dowel down in the groove of the tracks to stop it from being forced open.
Keep your trees and shrubs trimmed.
Don't give a burglar a concealed hiding spot that he can use to try to come in through a window or side door unnoticed.
Hire a pet sitter or, better yet, a house sitter.
We always use a neighborhood kid, but if you're hiring a professional pet sitter, you may want to check to see if they have a big sign on their car. If they do, consider asking them to park somewhere else and walk over. That car parked in your driveway is a giveaway that you aren't there, and someone with intentions to break in can easily figure out when your pet sitter will and won't be there. While dogs are usually a deterrent, I've heard of instances where they are placated with treats.
A house sitter is an even bigger deterrent because they're staying on the premises. Most burglars would prefer a house that is completely unoccupied.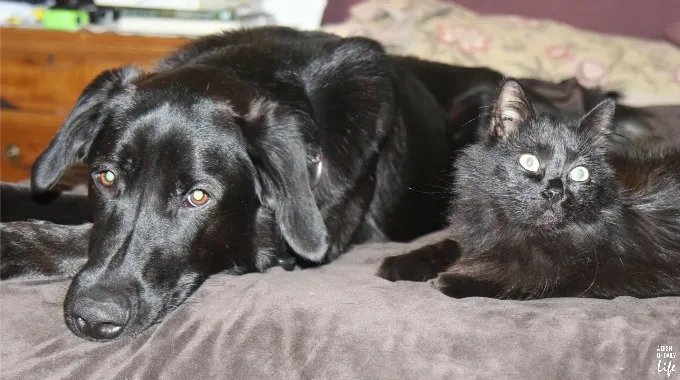 Your alarm only works if it's on.
Make sure you turn on your alarm before you go. It's also a great idea to have a sticker in your front window or a sign in your yard. Someone looking to break in might think twice if he knows the police are going to be alerted within minutes of breaking and entering.
And don't forget to let your alarm company know if you are going to be gone for an extended time.
Tell your neighbors you are going to be away.
Leave a phone number where you can reached, so they can get a hold of you in case of an emergency. If something happens, someone needs to know where to find you!
Load up your vehicle in the garage.
It might be easier to pull your vehicle into the driveway to load up your suitcases, but then any passerby can see what you're doing. You don't need to alert someone that may be casing the neighborhood that you're leaving town.
Turn your heat down but not off.
In the winter, the last thing you want to come home to is a burst pipe. You may also want to turn off your water, but it may not be feasible if you have pets that need fresh water.
Keep your vacation plans on a need-to-know basis.
If you talk about your upcoming trip on social media or post pictures of your trip while you're gone, you're broadcasting to the world that your house is empty. Stop doing it; you never know who is listening. No one needs to know about your trip except your family, close friends, and a trusted neighbor. Share your pictures when you get back instead!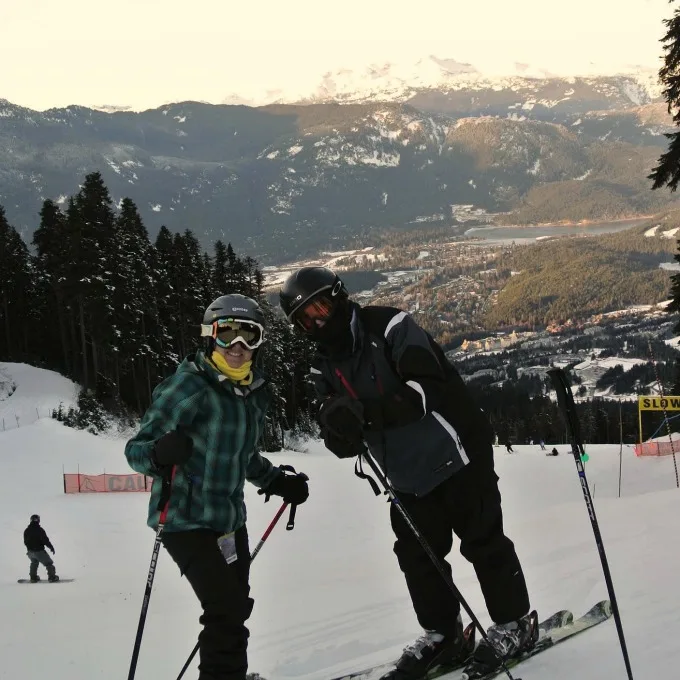 If you're looking for a family-friendly vehicle that you can trust, you're going to want to check out the 2016 Chevrolet Traverse. The 2016 Chevrolet Traverse will allow you to travel in comfort and style, with seating for up to eight people2 and best-in-class maximum cargo space. When you're on the road with your family for long periods of time, spacious seating and room for packing can make all the difference in the world!
Of course, they didn't forget the technology you use to stay connected, with three USB ports3 to charge your devices. There is also an available entertainment system for the rear seats, which is great for long drives.
Everyone in the family is going to be thrilled that Chevrolet is on the cutting edge of technology with their available 4G LTE Wi-Fi®4 feature! They are the first car company to bring built-in 4G LTE Wi-Fi to cars, trucks, and SUVs. This available built-in OnStar 4G LTE Wi-Fi hotspot allows your passengers to connect up to seven devices to the internet with great signal quality! I have to say, I am really excited about this! I think anyone who has teens and tweens (or a spouse that has a hard time getting away from the office) will agree that this is a highly coveted feature. My husband and I both own our own businesses, so I know this feature would come in very handy for us.
With spacious seating, ample cargo space, and available safety and entertainment technologies, there's no better vehicle to bring the family together than the Chevrolet Traverse.
1 Always use safety belts and child restraints. Children are safer when properly secured in a rear seat in the appropriate child restraint. See the Owner's Manual for more information.
2 Standard on LS and 1LT. Available on 2LT. LTZ seats 7. Not available in Ebony/Saddle Up interior color.
3 Not compatible with all devices.
4 Requires compatible mobile device, active OnStar service and data plan. 4G LTE service available in select markets. Visit onstar.com for coverage map, details and system limitations.