A delightful holiday cocktail, the Cinnamon Apple Cider Martini features a delicious cinnamon apple cider simple syrup that is so versatile that you're going to want to use it with food, desserts, and tea as well!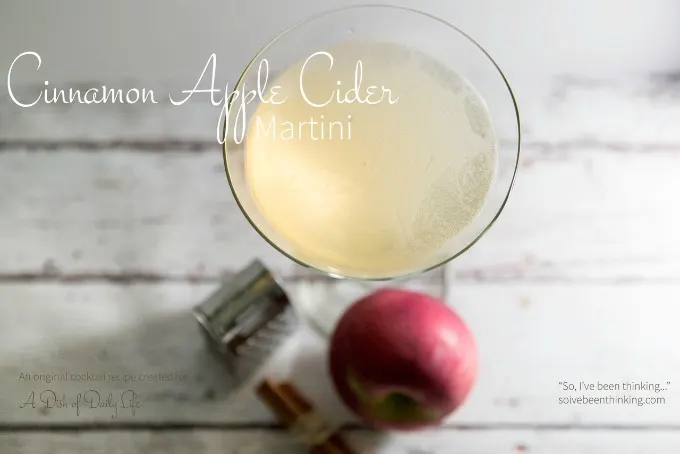 Cinnamon Apple Cider Martini
If you've been in any restaurant over the last 10 years, you've seen the transition from the basic vodka or gin martini to something much different. The cocktails on "martini lists" are very often more of a mixed drink served in a martini glass. By that I mean lots of mixers and less vodka and gin.
I'm not saying it's wrong, I love a good mixed drink, but when I look for a martini I'm looking for simple, vodka or gin as the base, and minimal mixers. You want to taste the alcohol (so use a quality one) and have the flavor enhanced by what you add to it. You don't want to completely cover up the flavor of your vodka or gin.
With that in mind, I wanted to create a vodka martini incorporating fall flavors that wasn't pumpkin. I'd just bought some apple cider and figured I'd play around. I ended up with the syrup I used in this martini, in a Manhattan, in a hot toddy, on French toast and on ice cream. I'm also going to try it on roasted butternut squash and drizzled over sweet potatoes.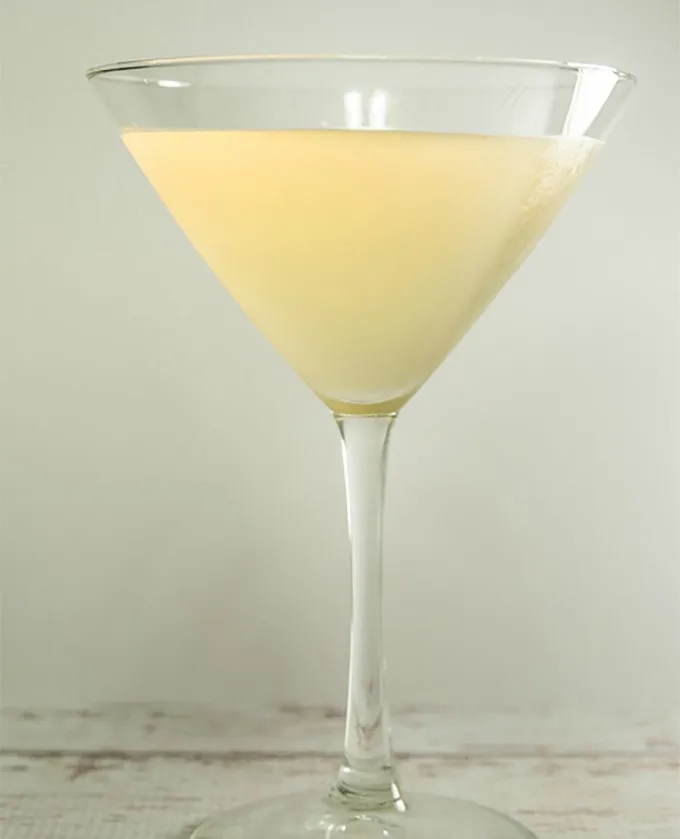 Ready for your holiday cocktail recipe?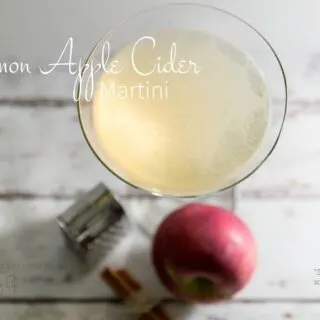 Cinnamon Apple Cider Martini
Ingredients
Drink
4 oz vodka
1 oz cinnamon apple cider simple syrup
lemon (optional)
Simple Syrup
1 cup sugar
1 cup apple cider
1/4 teaspoon ground cinnamon
For the rim of your glass, if you'd like to make the drink more festive
1/2 cup sugar
1/8 teaspoon cinnamon
lemon zest (optional)
pinch cayenne (optional)
pinch salt (optional)
Instructions
To make simple syrup
Put sugar, cinnamon and apple cider in a saucepot
Bring to a boil
Reduce heat and let simmer for 5 minutes
Remove from heat and set aside to cool
To create drink
Once your syrup has cooled (it can be used in the cocktial while warm-ish but not hot):
Chill your martini glass, fill with ice and water and let sit while you mix the martini
In a shaker filled with ice, add vodka and syrup
Shake well
When you think you are done shaking, shake for another 30 seconds
You want this drink cold and with little ice chips if you can get them
Pour into your empty, chilled martini glass and serve with a wedge of lemon
Garnish ideas: lemon wedge, lemon peel, curly apple peel
For the rim of your glass
Mix the above ingredients and pour onto a plate so there is a thin layer of the sugar mixture covering the plate (not a mound)
Wipe the rim of your glass with a lemon wedge (be messy so more of the sugar mixture will stick to it) and place the glass into the sugar mixture to coat the rim
**If you are going rim the martini glass with the sugar mixture, do not chill the glass first, the water from the glass will ruin it.
Notes
Note: * the ratio for simple syrup is 1 to 1 sugar to water, so you can make a smaller batch if you want, leftover syrup can be stored in the fridge for 2 weeks