If you're looking for a change from the traditional chicken noodle soup, here are 15 hearty Chicken Soup recipes that your family will love!

We go through a lot of soup in our house. I think I've told you before that my husband and I usually have a pot or two cooked ahead for weeknight dinners that our kids often snack on, leaving us with one less dinner than we planned on. It's hard to complain about your kids snacking on soup though instead of less healthy options!
I cook soup pretty much all year long, although I do tend to cook more of it once the chillier weather sets in. One of my favorite go-to dinners during the week is a steaming bowl of soup served with a panini!
My kids and husband all love Chicken Noodle Soup. What's not to love?! Chicken Noodle Soup is so comforting…and it's so easy to make.
But sometimes, it's nice to have something a little different…something that really wakes up your taste buds. And these 15 chicken soup recipes are it! I handpicked these bowls of chicken soup deliciousness from some of my favorite food bloggers, and I think you (and your family) are going to love them. I hope you find something that you want to try!
15 CHICKEN SOUP RECIPES THAT AREN'T CHICKEN NOODLE
Chicken Potato Chowder from Honey & Birch…this is a great soup for using up leftover grilled chicken breasts! And look at that bacon…bacon always makes everything taste better, in my opinion!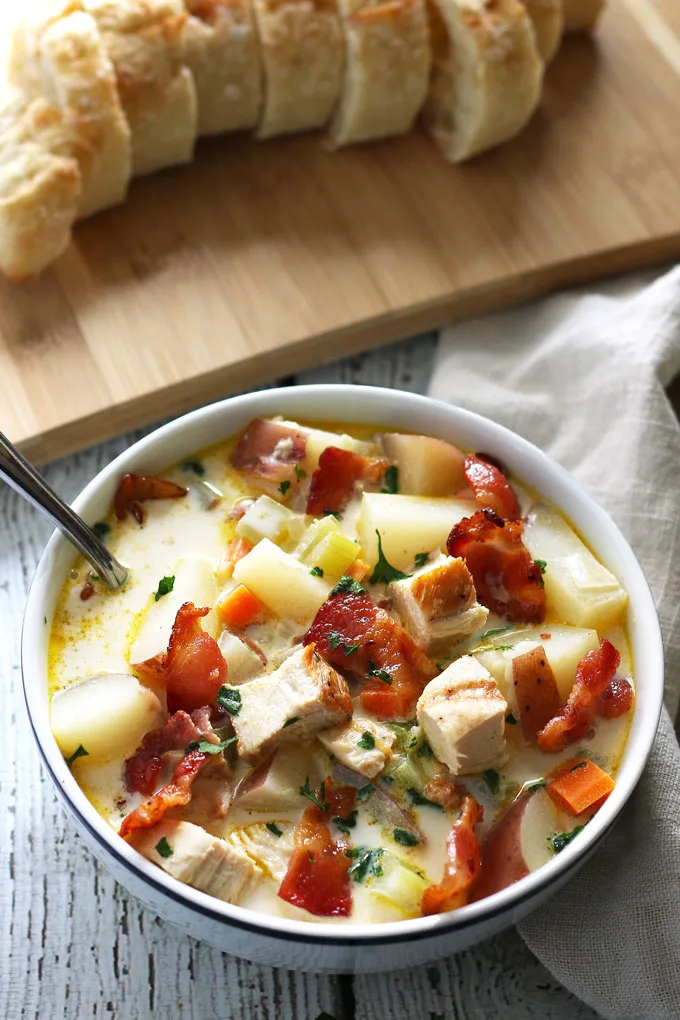 Quick and Easy Chicken Taco Soup from Dinner at the Zoo…this soup is packed with chicken, vegetables, corn and black beans and finished with your favorite taco fixings. Best of all, it only takes 25 minutes to make!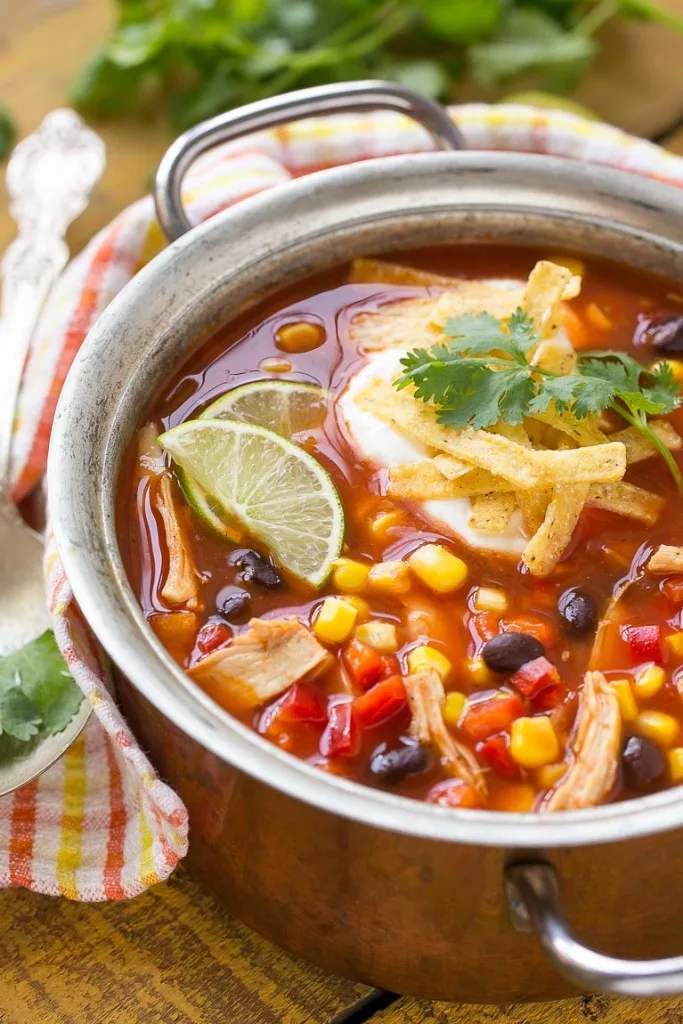 Thai Chicken Noodle Soup…who needs takeout when this Thai soup is so easy to make at home with ingredients you can find in your local supermarket? If you love Thai food, you are really going to enjoy this recipe. Friends and family alike raved about this soup!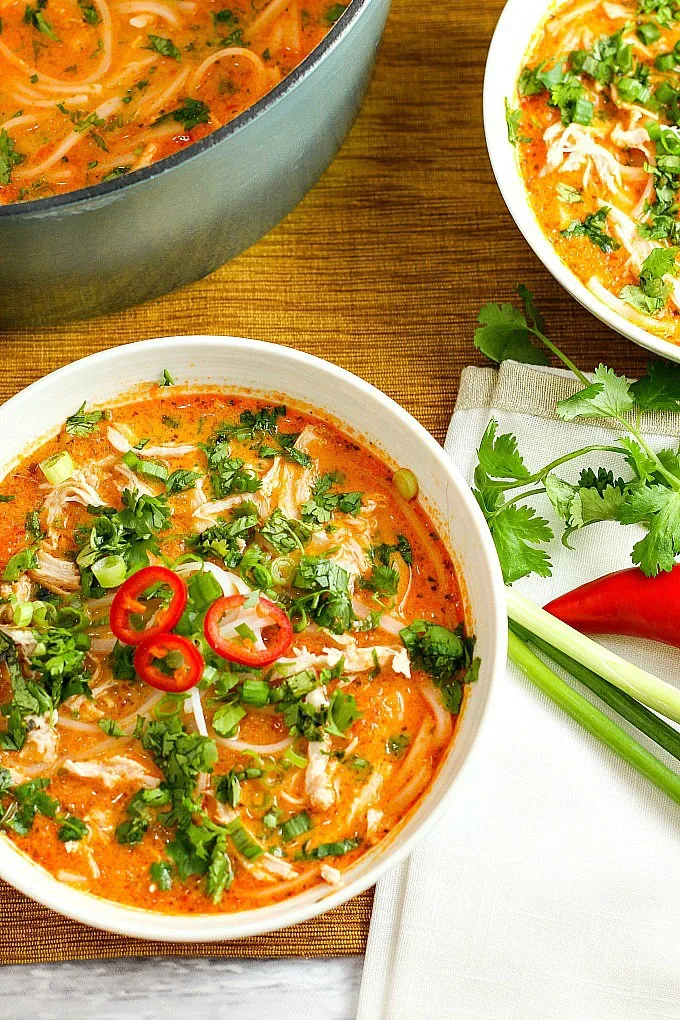 Lemongrass Noodle Soup with Cucumber and Chicken from The Flavor Bender…lemongrass and cucumber are the stars of this warm and spicy soup!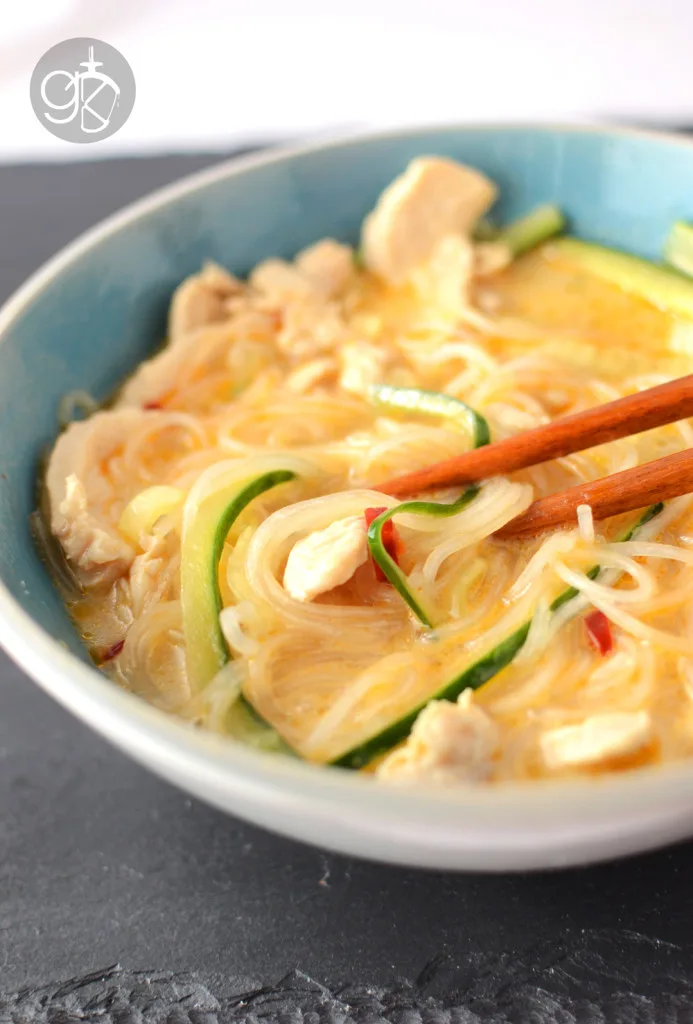 Creamy Chicken and Gnocchi Soup from Homemade Hooplah…truly a comfort food dish. This one is a must try!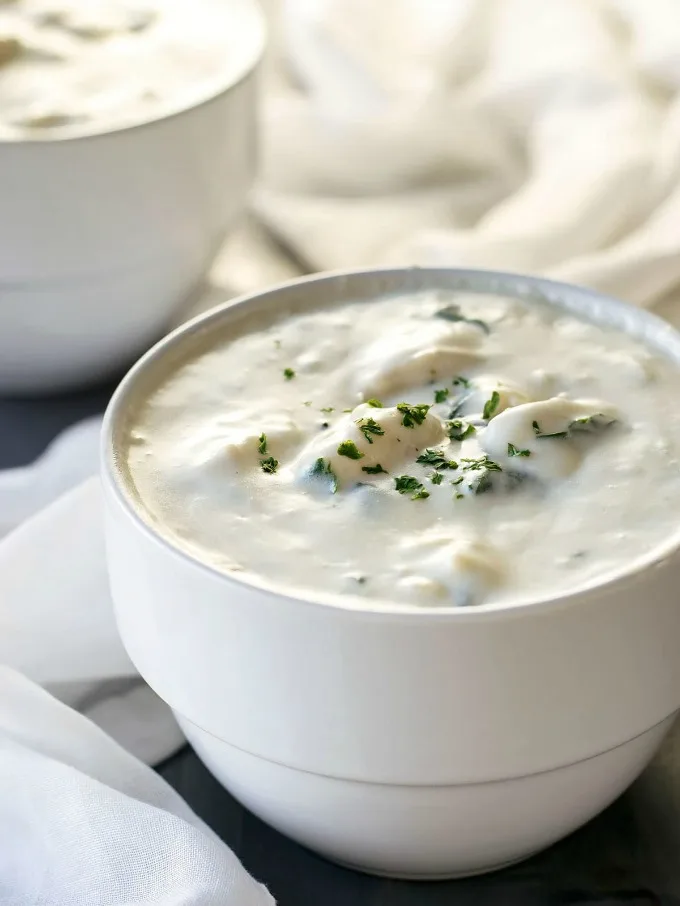 Creamy Italian Chicken Sausage Soup from Lisa's Dinnertime Dish…this hearty soup is definitely a meal within itself! Just look at all that healthy goodness…I have a feeling it's going to become a new favorite here!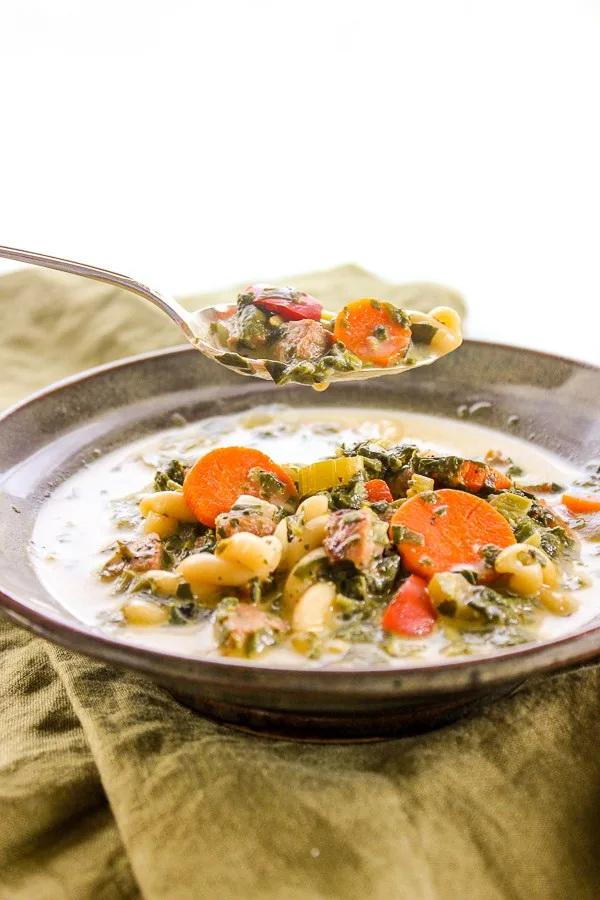 Lemon Chicken Orzo Soup…if you want a soup somewhat similar to the traditional chicken noodle, but with a non traditional flair, this one fits the bill. It's packed with chicken, orzo and kale and finished with a twist of lemon! It's one of my family's favorites, and it's fast and easy too…only 30 minutes!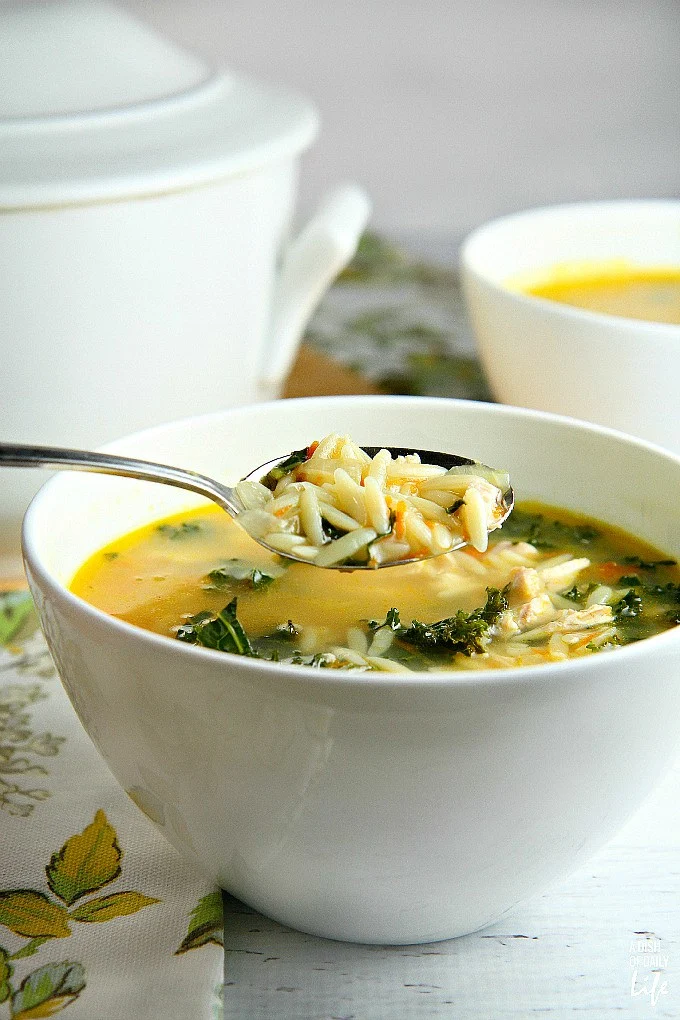 Italian Mini Chicken Meatball Soup from Lisa's Dinnertime Dish…I find it hard to resist meatballs in a soup! This Italian Mini Chicken Meatball soup is packed with vegetables and flavor — and a slight kick. Another quick and easy recipe, it's ready in 30 minutes, perfect for busy weeknights!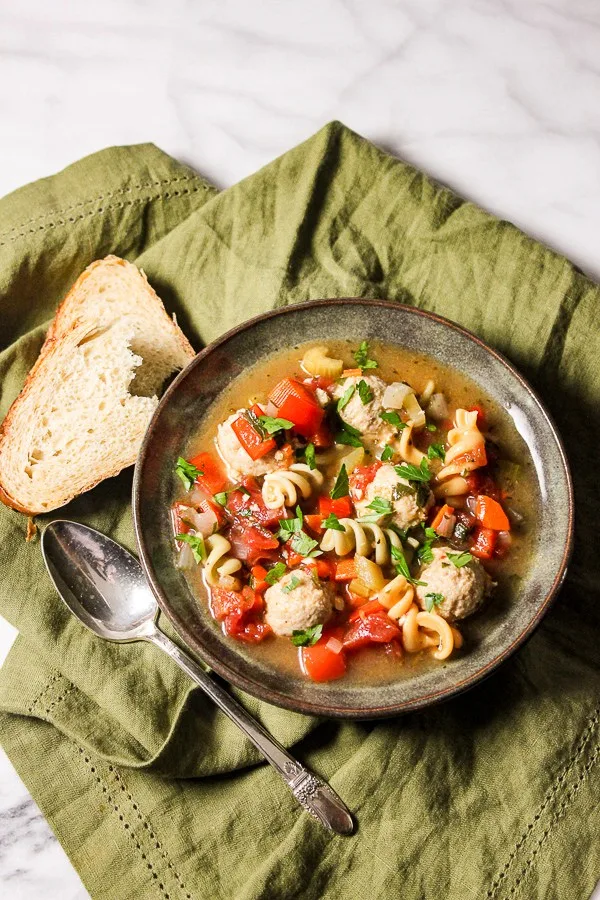 Mexican Chicken and Rice Soup from Love Bakes Good Cakes…if you love Mexican food, this is your chance to combine it with soup! This delicious combo is quick, easy and full of the Mexican flavors you love!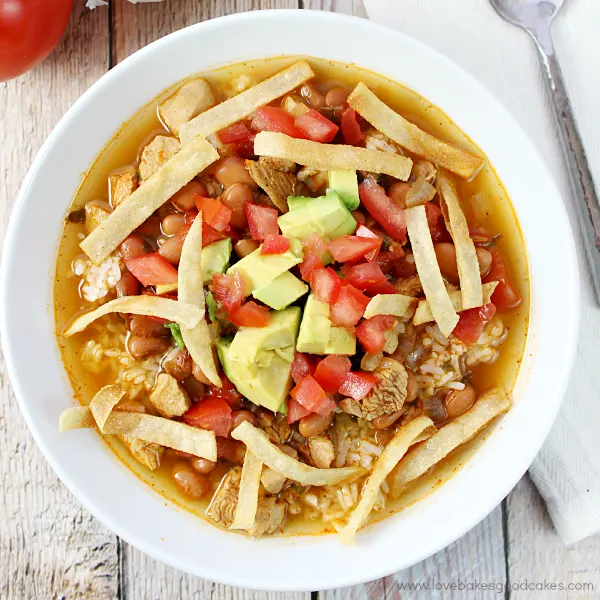 Chicken Wild Rice Soup from Hostess at Heart…healthy, low fat, packed with good-for-you ingredients, and delicious!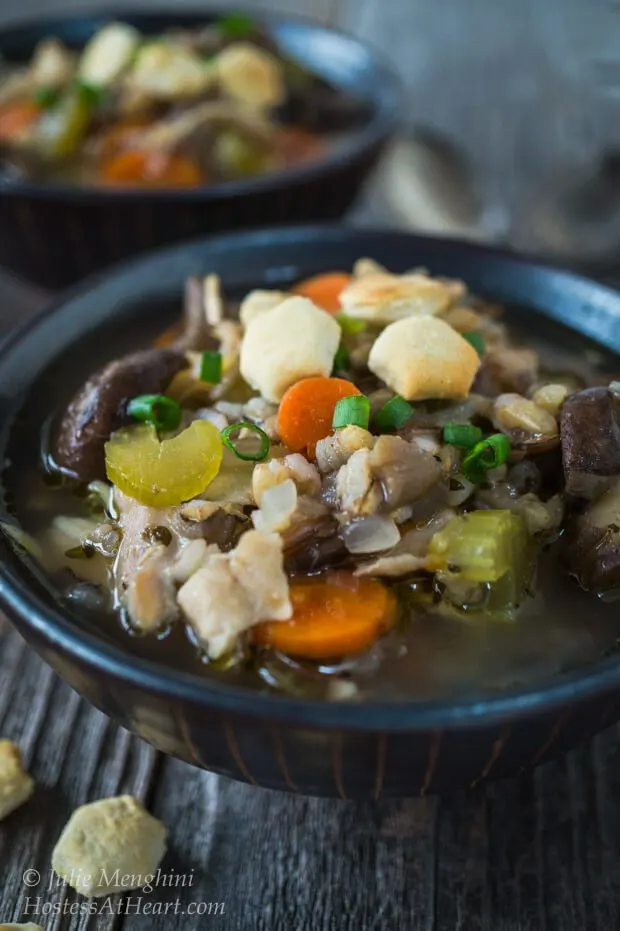 Easy Chicken Pot Pie Soup from Bowl Me Over…all the comfort of a chicken pot pie in a soup! Your kids are going to love this!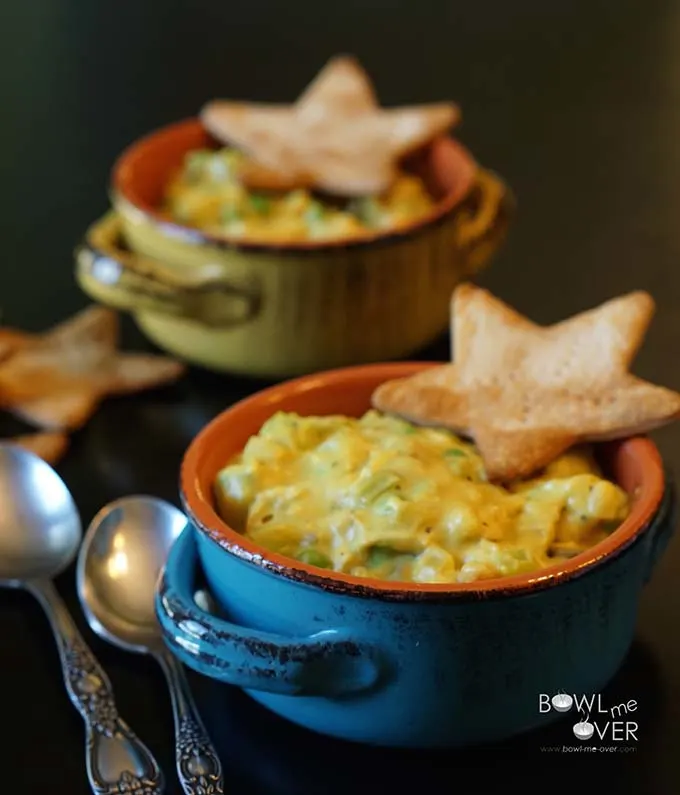 Fiesta Chicken Enchilada Soup…love enchiladas? You'll love this one pot meal! It's got the Mexican flavor you love in a hearty soup!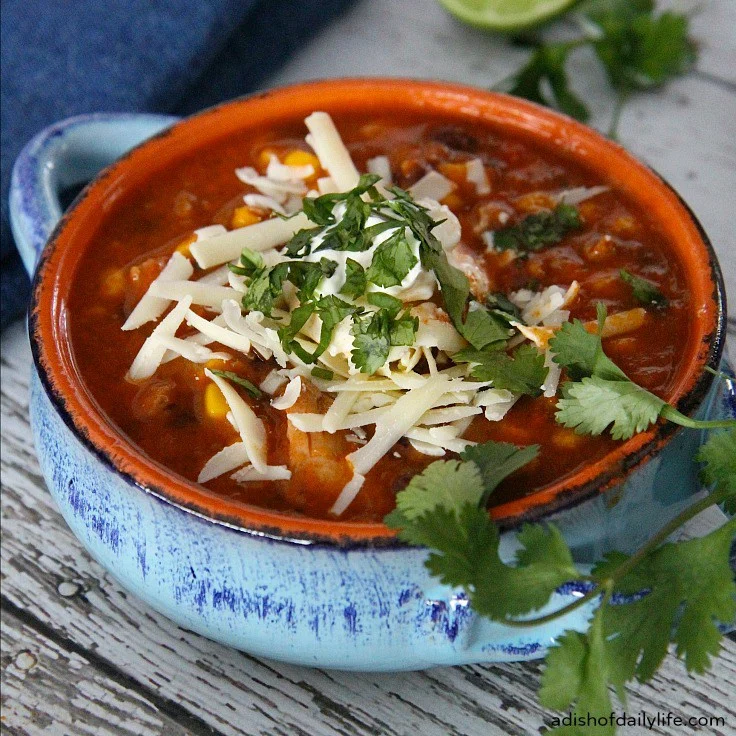 Slow Cooker Chicken Posole from Love Bakes Good Cakes…another Mexican favorite, this soup combines chicken, tomatoes, carrots, onion and hominy in a zesty and flavorful broth!
Thai Coconut Chicken Soup from Analida's Ethnic Spoon….hearty enough to be eaten as a main dish, this Thai coconut chicken soup features ingredients that are common in Thai cuisine such as lemongrass, fish sauce and lime.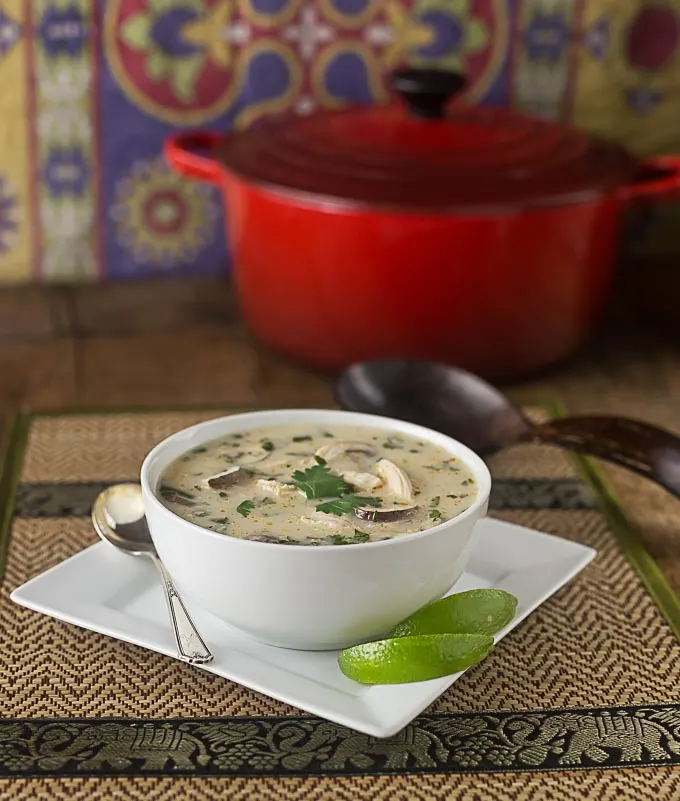 Creamy Chicken Sopas from Manila Spoon…there is something very special about recipes passed down from generation to generation. Manila Spoon has fond memories of this Filipino Chicken Macaroni Soup that her mother made for her and her siblings as a child…it looks like a comforting dish!
Do you see any new chicken soup recipes you want to try?! We hope so…let us know what is on your list to try in the comments below!