Looking for a new twist to an old favorite? Here are eight of the best butternut squash soup recipes to add to your fall or winter menu plan. Any of these would be a great starter to your Thanksgiving or Christmas holiday dinner as well!

Butternut squash soup is a big favorite for our family this time of year. There are so many great variations, and I've created a collection of some of the best butternut squash soup recipes for you to try this fall! Add them to your fall or winter dinner menu, or as a starter for your holiday meal…they're sure to be a hit with family and friends!
Best Butternut Squash Soup Recipes
Easy Butternut Squash Soup (A Dish of Daily Life)
This Butternut Squash Soup is smooth, rich, and flavorful…and it only has 6 ingredients! Talk about easy!
As soon as I saw this recipe, I knew I would have to make it. Look at that texture! I thought the pepitas were a nice touch as well…I'm kind of addicted to them!
Butternut Squash Soup with Crab and Spicy Pear Salsa (Simply Fresh Dinners)
This gourmet version would be perfect for a special occasion! Robyn's blog is one of my favorites because all of her recipes feature fresh ingredients and are always easy to make.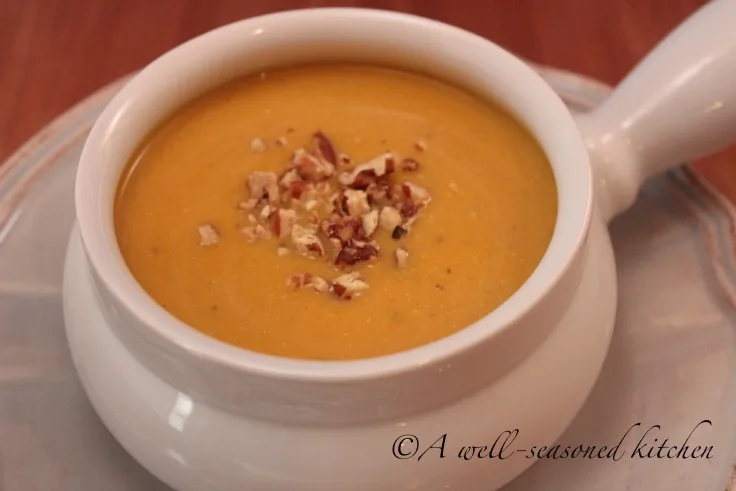 Butternut Squash Soup (A Well Seasoned Kitchen)
Lee's version of butternut squash soup was actually created in trying to "fix" a recipe where she had added too much chicken stock. Apple and curry powder saved the day!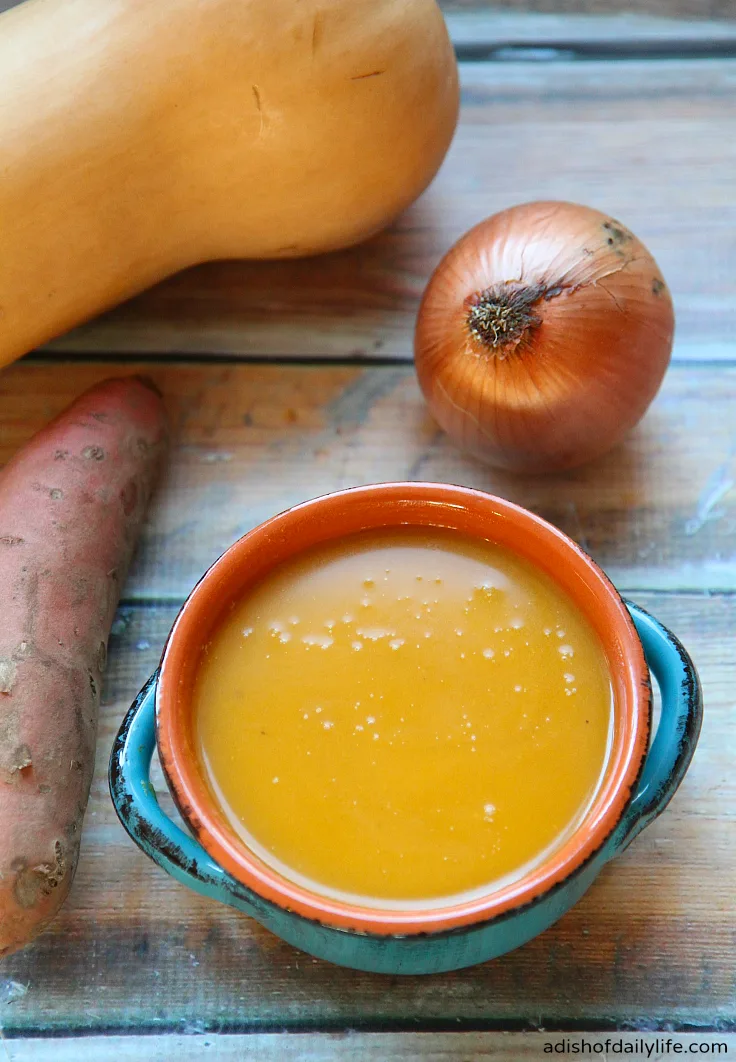 Butternut Squash and Sweet Potato Soup (A Dish of Daily Life)
My husband and I traditionally make our butternut squash soup with apple, using my mother in law's recipe. One day when we were out of apples, we decided to try out sweet potatoes and apple cider, and the result was a keeper!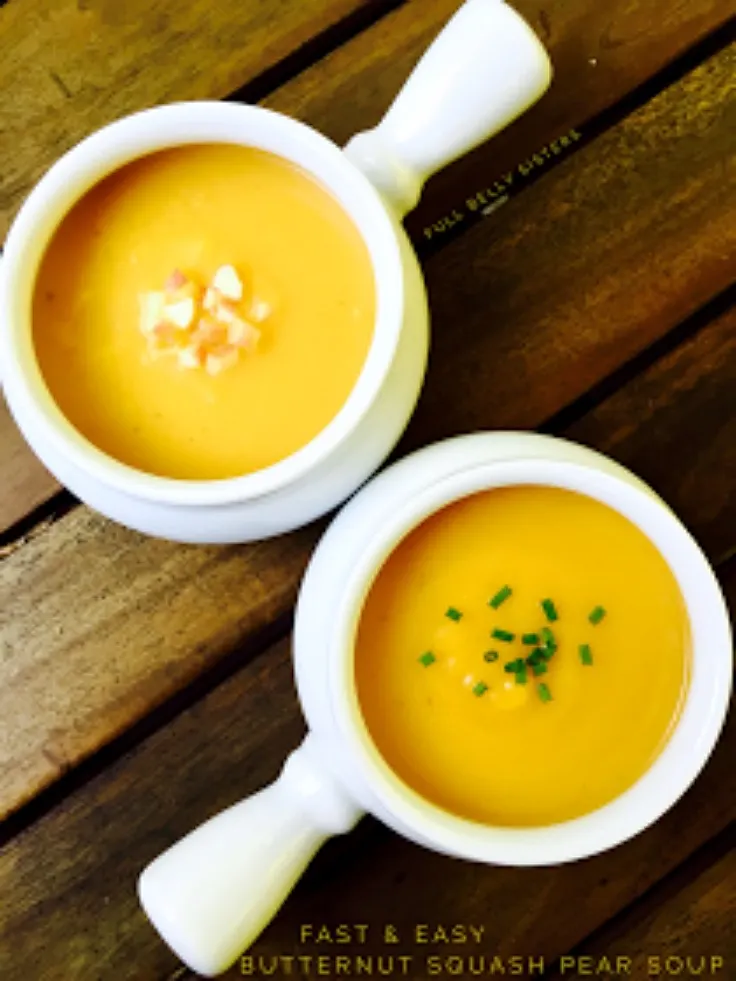 Fast and Easy Butternut Squash Pear Soup (Full Belly Sisters)
Pears are a great alternative to apples in butternut squash soup! This simple soup would be a lovely start to your holiday dinner.
Roasted Butternut Squash and Apple Soup (LeMoine Family Kitchen)
This traditional soup of butternut squash and apple has a wonderful spice mixture, and I also loved the addition of marscapone cheese!
ENJOY!
For more great soup recipes, check out my Soups, Stews, and Chilis Pinterest board!