I just discovered Chocolate Hazelnut butter. I think I'm in love.
You're probably secretly laughing at me, but I'm not usually big on dessert. So I had no idea until recently that this amazing nut butter existed. Because I don't think I should be eating it right out of the jar, I felt like I needed to find a way to bake with it.
This might sound easy to a lot of you, but I am not the best baker. I do love to cook. I'm one of those people who adjusts the recipe according to taste, and you really can't do that with baking.
I also tend to forget about my cookies and burn them. I know that there is such a thing as timers. I just always forget to use them.
I have some pretty funny baking stories, like the time I almost begged off a cookie exchange because I forgot the eggs in one batch and the sugar in the next. By the time I realized what I had done, the cookies were in the oven. I was ready to just give up, when my husband saved the day and made my cookies for me. Now that man can actually bake. As can my daughter.
The one cookie I do like to make is Kiss Cookies. I've been using my mom in law's recipe for years, although I think most Kiss cookie recipes are fairly similar. But lately I've been substituting chocolate hazelnut butter in place of the peanut butter. These have become a new favorite in our house. The first couple times I made them I rolled them in sugar and added the kisses, but my kids found them too sweet. So now I just make them without.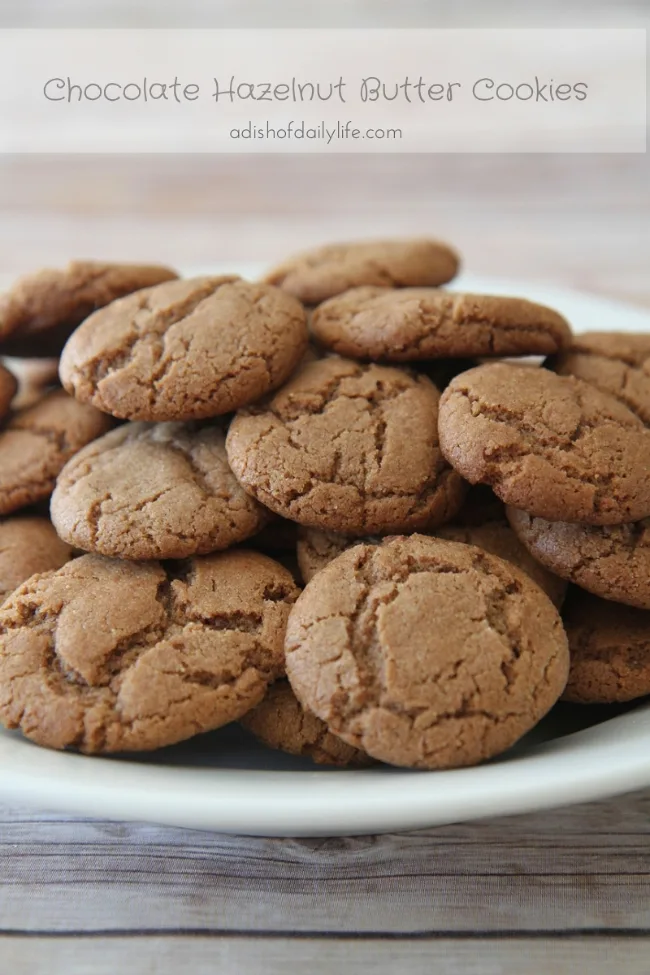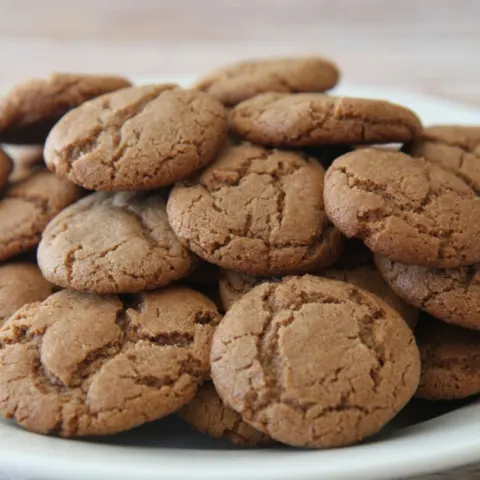 Chocolate Hazelnut Butter Cookies
Ingredients
1 3/4 cups flour
1 teaspoon baking soda
1/2 teaspoon salt
1/2 cup sugar
1/2 cup firmly packed light brown sugar
1/2 cup butter, softened to melty (I microwave mine)
1/2 cup chocolate hazelnut butter
1 egg
2 tablespoons milk
1 teaspoon vanilla extract
parchment paper for lining cookie sheets for easy cleanup
Instructions
Preheat oven to 350 degrees.
Combine all ingredients in a bowl.
Mix until a dough is created. (I hand mix)
Shape dough into balls.
Place on top of parchment paper on cookie sheets.
Cook for 10-12 minutes.
Makes about 4 dozen cookies.
For more cookie recipes, check out my Christmas Cookie Exchange Pinterest board!