You're probably wondering where I have been. We did go on vacation, but I wasn't planning on taking this week off of posting.
I don't know if I told you but my camera broke. Mid shoot, a few weeks ago. Fortunately for me, my daughter has my old DSLR, so I've been using hers. Then I took her camera on vacation with us…and left the charger and battery there!
After we returned from vacation, I spent a day getting a couple recipes ready and prepped to shoot. I went to retrieve the camera and discovered I had no battery, and it was then that I realized what I had done.
I had to use another camera that I bought for a vacation years ago and my phone. I'm not overly thrilled with the pictures, and I haven't decided whether or not I am going to post the recipes with the current pictures, or remake them. So, that's why you haven't seen much of me this week.
The big lesson that came out of this for me though is that I really need a good backup. I couldn't really afford a new camera body like the one that needs to be fixed…BUT…I found a manufacturer refurbished one on eBay which was very reasonably priced. It came yesterday! I'm doing a happy dance. I also ordered my daughter a new charger and battery.
But back to our vacation…
You already know we rolled grape leaves because I shared that picture last week.
There was a little excitement on our street too….excitement we probably could have done without.
For one, we lost power one night when a transformer blew on the power line across the street from our rental house during a lightning storm. We thought it was fireworks at first. Snap, crackle, pop. Then the lights went out.
And two people were cuffed by the police in front of the rental house…one the night of the power outage…not sure why on either, but it was a bit unnerving.
We cooked almost every night. When you have 22 people, eating out isn't easy. We brought a lot of food with us, to make cooking easier. Pesto, for one. We're pretty much all pesto fanatics. And this Pesto Sauce with Basil and Lemon is not only good, it's easy to freeze and transport with you on a road trip. And pasta dishes are always good when you are feeding a crowd!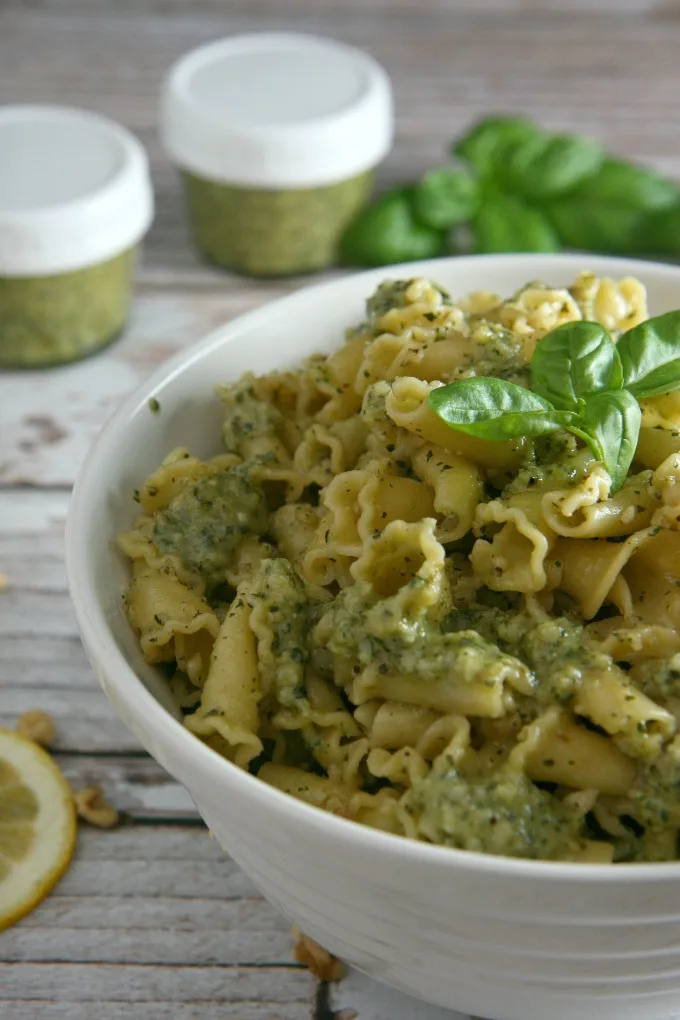 We also ate a lot of ice cream. If you are planning a trip to Ocean City, NJ, skip the ice cream on the Boardwalk and go directly to the Hobby Horse Ice Cream Parlor! This is one of the best ice cream shops I've ever been in…their ice cream is fabulous and they have the best customer service going!
These cuties belong to my sister in law. Aren't they adorable?!!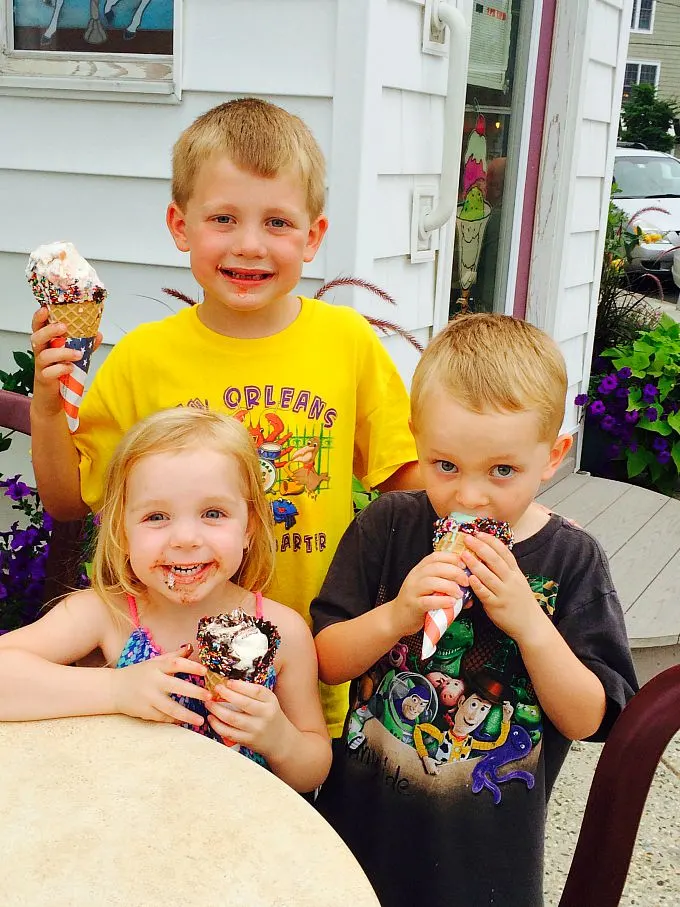 On to our features!
I have a little exciting news about one of last week's features, Pineapple Mango Rum Punch from Lipgloss and Crayons! Clearly we are all in the mood for a tropical vacation because it has 281 repins so far from the 3 pins that I did. Let's keep it going! If you didn't have a chance to check it out, last week, repin it now!
This week there were so many delicious looking recipes, I have already pinned a ton of them! But these 4 were my favorites.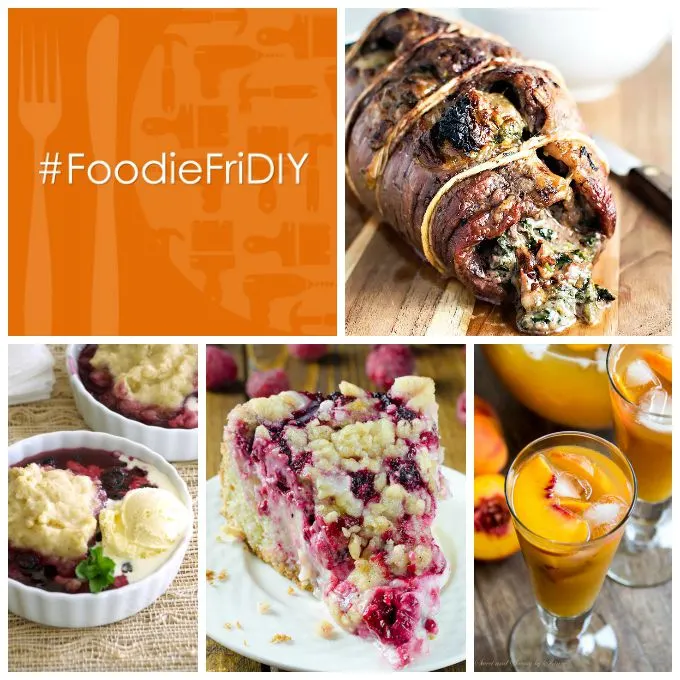 Baked Stuffed Flank Steak from Homemade Hooplah
Crockpot Blueberry Cobbler from Kitchen Dreaming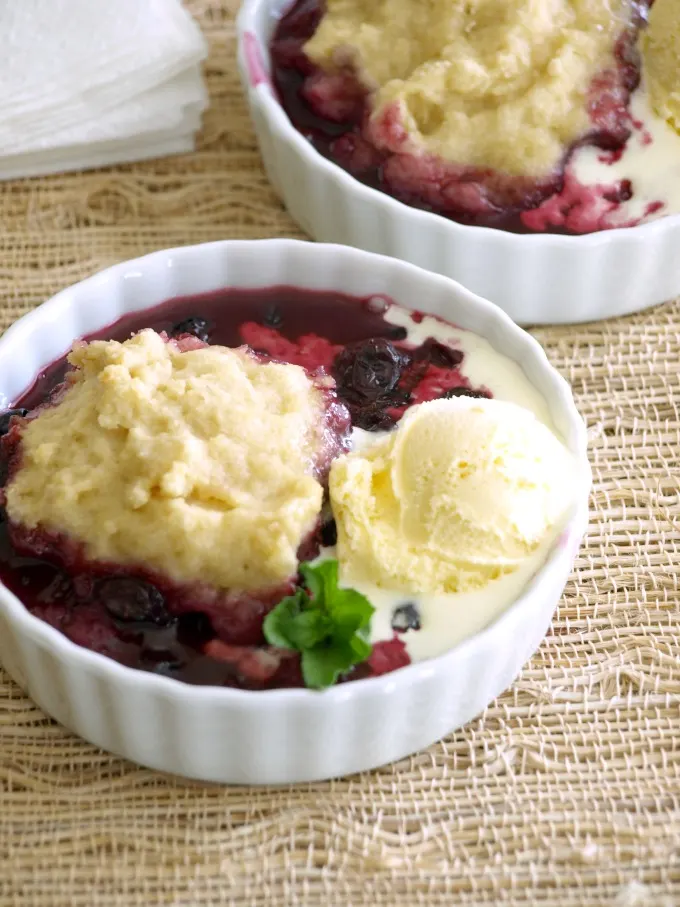 Raspeberry Cream Cheese Coffee Cake from OMG Chocolate Desserts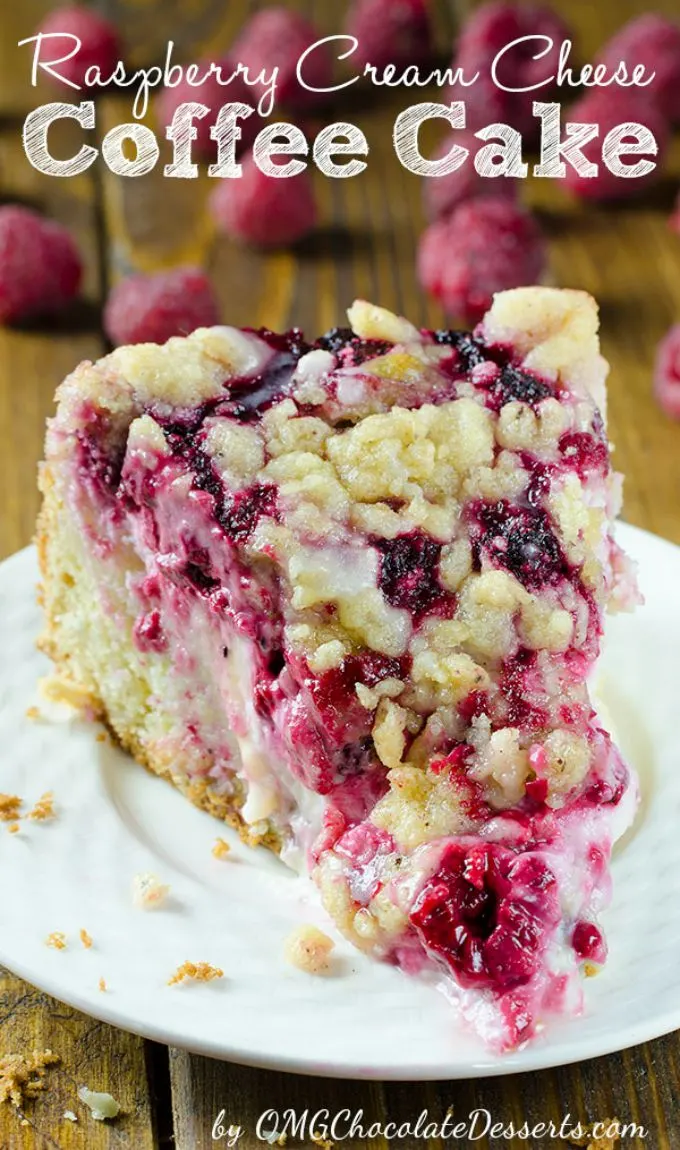 Peach Iced Tea from Sweet & Savory by Shinee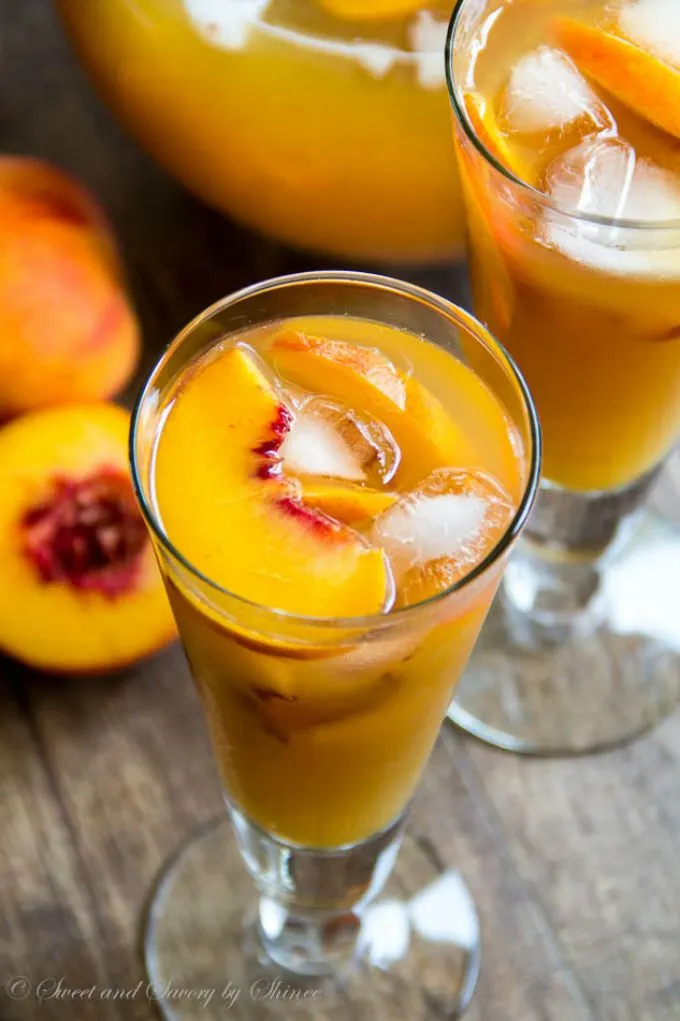 If you'd like to pin one of these features, please head over to the blog where it lives and pin it from there!
Ready for the party?
We're not really a rules-type party. But here's what we do ask.
1. Link up your favorite recipes and projects from your own blog. Roundups are fine as long as they include links to the recipes or DIY projects. Please DO NOT link a post without a recipe, project, craft, or tutorial.
2. We'd be truly grateful if you shared our party to other food and DIY blog friends so others can join in the fun! Tweet us. Share us on Facebook (the party should be pinned at the top on my Facebook page for Thursday evening and most of the day Friday, if you'd like to share from there). However you can help us spread the word, we appreciate!
[Tweet "Increase your traffic – come party at #FoodieFriDIY! @dishofdailylife loves to SHARE!"]
3. It's not a requirement of course, but if you can, try to visit another link or two and leave a thoughtful comment. Give someone a shout out on social media. Use the hashtag #FoodieFriDIY…we're trying to grow a community for all of us, and it's always nice to make new friends.
4. We'd love it if you'd follow your party hosts on Pinterest.
Don't forget after you get done linking up to drop by my Facebook page and share your favorite recipes or DIY project that you have linked up…I will make sure to show your post some love on some form of social media! Please be sure to share either the link or the number in the link up so it's easy for me to find it.
And now for the party!
[inlinkz_linkup id=545875 mode=1]