Welcome back to the Ladies Only Blog Share, also known as #LOBS! It's the Spring Edition this week, even though it doesn't feel so much like spring here yet.

Every year when spring comes, I start thinking about spring cleaning and getting organized. The key word here is thinking. Thinking is what I do every year. This year I would like that to change. Specifically, I want to clean out my office.
Seana Turner, a professional organizer friend of mine who is the organizing guru behind The Seana Method, wrote a guest post for me on how to organize any space, from a room to a junk drawer. I highly recommend checking out her blog…she's got so many great organizing tips there. I read every single post she writes. The reason I am mentioning this though, besides wanting to shout Seana's greatness out to the world, is I want you all to hold me accountable to this spring project! The picture in the post? THAT is my office.
For our blog share though, think about what comes to mind for you for spring. Maybe it's crafting, or recipes, or youth sports…whatever it is, join us this week and link up your favorite post, new or old here.
Before we start this party, I've got a few Friday Faves for you…
This was an eye opening post, whether you are a newbie or a long time blogger. I think I personally have some work to do.
If you're like me, buried under mounds of paper (yes, they've even followed me out of my office!), you might find this handy little idea helpful. Especially if you don't like paying late fees.
Coming soon to a breakfast in my house: this yummy looking smoothie.
We tried this for dinner the other night, and it got a thumbs up from all the kids.
If you need a good laugh, watch the video here before you go to the gym, or go for a run, or decide you are taking the day off (like I do sometimes).
And speaking of laughter, you might find this discussion about muffin tops funny…I did.
Ready to link up? Here are your fabulous hosts (besides me!):
Crystal at Mommifried

Kristen at Four Hens and a Rooster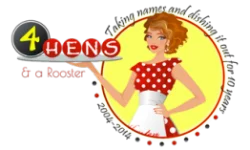 Tamara at Tamara Camera Blog

Angela at Writer Mom's Blog

Amber from City Girl on Hicks Farm
We would all love to connect with you outside of our LOBS Link Party as well. I am trying to grow my Instagram presence and would love it if you would follow me there! But of course I am happy to connect on any platform that you would like.
Facebook / Twitter / G+ / Pinterest / Instagram
One last thing before we move on to the party…
The authors of The Mother of All Meltdowns (including me!) are gearing up for a HUGE No Mother is Perfect…But Every Mother Is Unique Mother's Day extravaganza! This will kick off our second blog tour, and we're giving away some amazing prizes as well. A stay at a top destination spa anyone?
We're still in need of a few tour hosts. If you're interested, let me know…we'd love to have you! You'll get a permanent link on our new community site (homepage) and receive lots of love via our 200k strong social media channels!
Time to get this party started!
Here's the rules:
Please follow your hosts/co-hosts
Link up your favorite post for the theme.
Please share so others can join in the fun. Tweet us!
Visit at least 3 of the links and leave a thoughtful comment. Let them know you're visiting from #LOBS.
Pin your blog post to the Ladies Only Blog Share Pinterest board. If you're not currently a member, request an invite from one of us and we'll email you how to join the group. Make sure you place the link to your post in the URL field. The name field should contain the title of your post.
Time to PARTY!
[inlinkz_linkup id=387710 mode=1]