These days, with the weather finally starting to heat up, we're outside a lot. We entertain quite a bit in the summer, and we also have family visiting right now. Naturally, one of our favorite places to hang out is by the pool!
I find myself craving fruit in the summertime…to me, there's really nothing better than a fruity summer drink to enjoy on the beach or the pool when it's hot outside! So it probably won't surprise you that the common theme of my collection is fruity flavors! You'll find both cocktails and "mocktails" in this collection of fruity summer drinks…a little something for everyone! I hope you'll click on the collection above …I promise you will not be disappointed!
While we were sitting poolside the other day, my sister in law and I decided that we were in the mood for a fruity cocktail, so I whipped this up in the blender with what we had in the house. The tropical flavors of strawberry, pineapple and coconut hit the spot! It was delicious, and you can definitely omit the alcohol to make a wonderful "mocktail" as well.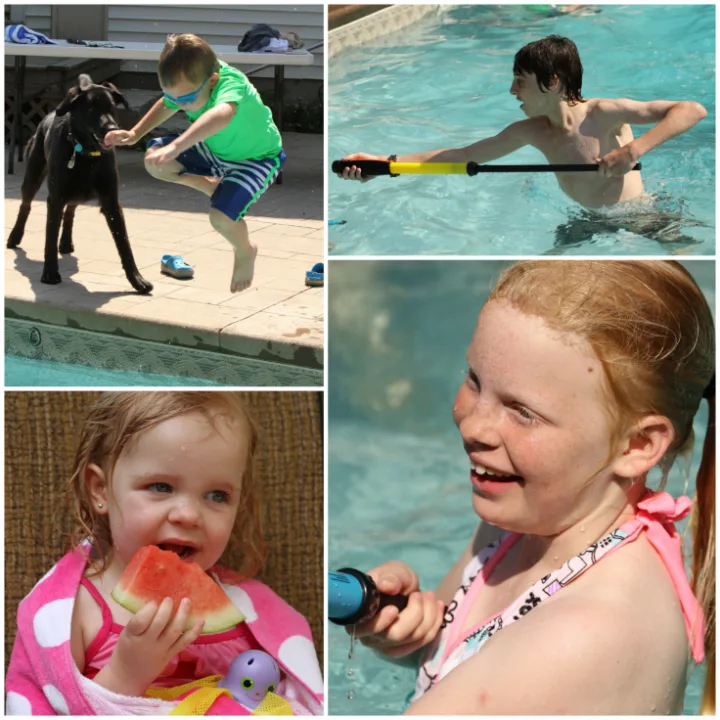 Strawberry Pineapple Colada
Ingredients
1 1/2 cups frozen pineapple chunks
2 cups strawberries (I used fresh, but you can use frozen)
6 oz of cream of coconut
1 cup ice
3 shots of vanilla rum
Instructions
Combine pineapple, strawberries, cream of coconut, and cup of ice in your blender and pulse until well blended.
Pour a shot of vanilla rum each into 3 glasses; cover with fruit mixture. Mix well.
Serve immediately.
Which of the drinks from my fruity summer drink collection do you want to try?