Disclosure: I'm working with Tilex® on a paid basis, but my opinions are my own.
I think most of us think of mold as one of those dirty secrets…but the truth of the matter is, every home has mold. Mold is often found in the most surprising spots…places like windowsills, refrigerator seals, and even air registers.
But we're going to talk about the bathroom, and specifically the shower, because that is the most prevalent spot that mold makes its appearance in our house. In the shower, mold shows up as black stains on your grout or red stains on your shower curtain.
Our shower is like a walk in cave. While it's great for steam, it's also a real breeding ground for mold and quite honestly, there are times I have a hard time keeping up with it. The top of the shower is so high that I actually have to get a stepladder to get close enough to it to clean it, which is a pain in the neck.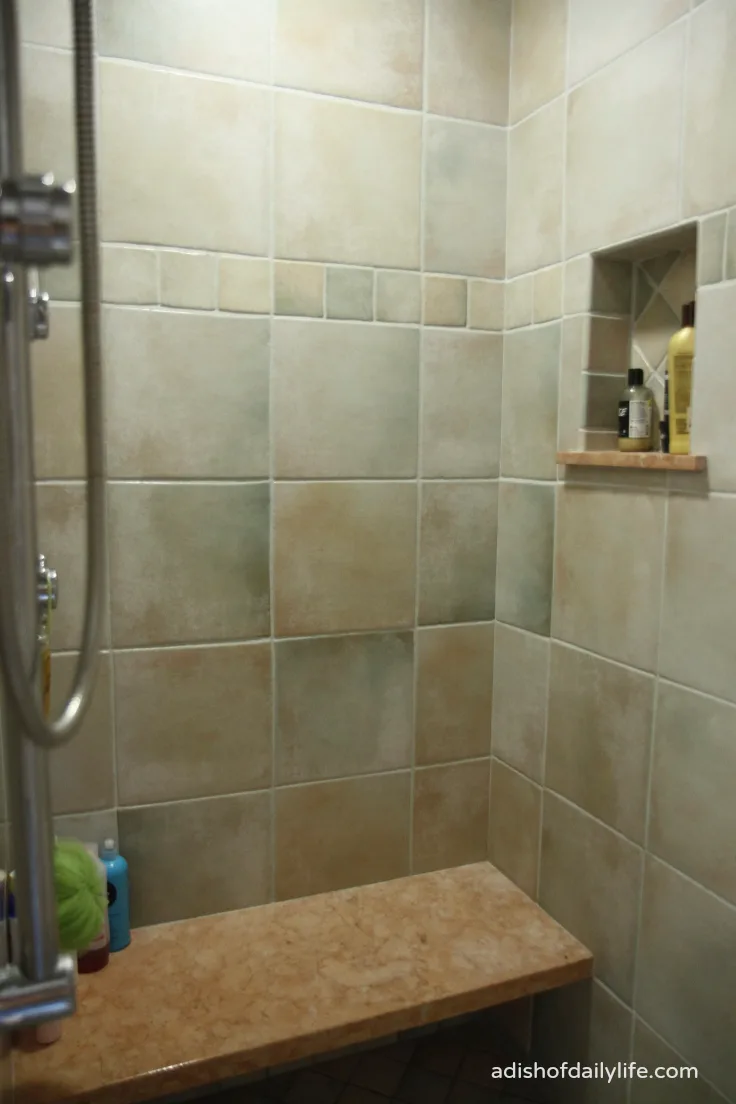 I am embarrassed to admit that I have been running around like crazy these last few weeks and the tiles and grout on the top of the shower have not been my first priority. I know, that nasty mold on the ceiling of our shower is gross. Please don't judge me. Usually my shower does not look like this!
My usual routine prior to this was to scrub the moldy spots with a cleaner and a toothbrush, which was fairly time consuming. Plus, the regular detergents I was using weren't actually enough to kill the mold…they just removed the stains. So I was constantly finding myself battling mold in our shower.
With our busy schedule, there's not a lot of extra time around here. We had three kids doing five sports this spring…I could barely tell whether I was coming or going. I definitely don't want to spend what little free time I have cleaning. I want cleaning products that do the job fast.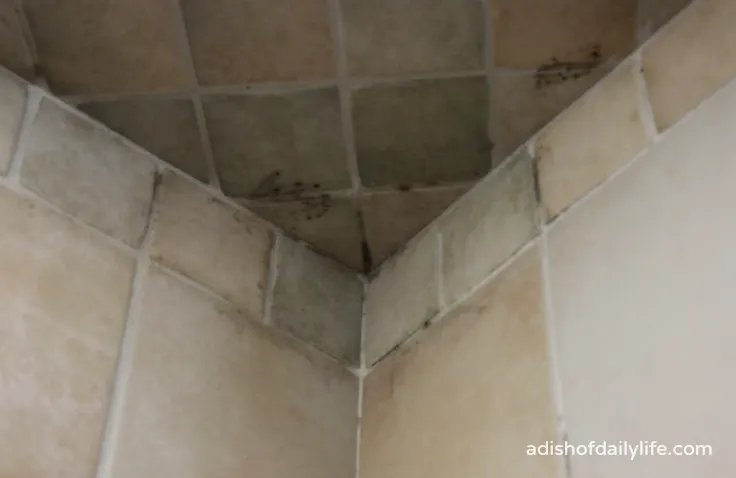 Tilex® Mold and Mildew Remover to the rescue! Today I got on my stepladder and sprayed that nasty mold. I let it sit for about five minutes, and then I sprayed the same area with water from the showerhead. As you can see, it's now completely gone. And I didn't have to scrub a thing. Guess what I'll be using from now on!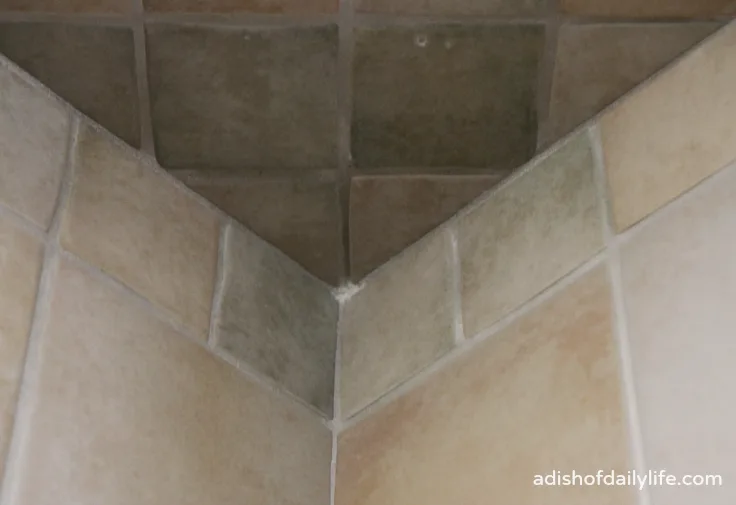 [Tweet "Every home has mold…here's a fast cleanup solution! #Tilex #cleaningtips"]
Tilex® Mold and Mildew Remover disinfects as it cleans, killing 99.9% of household mold and mildew on hard, nonporous surfaces. Using Tilex ® on a regular basis will help kill the mold spores, to make sure they don't come back! You can use Tilex® Mold and Mildew remover on bathroom surfaces like glazed ceramic tile, grout, tubs, fiberglass, shower doors, vinyl curtains, sinks and even no-wax floors.
If the mold persists, try using Tilex® Mildew Root Penetrator and Remover, which will penetrate deeper to kill the mold at its roots. I'll be keeping this in mind if I run across any really tough spots.
What does your bathroom cleaning routine look like? Have you ever tried Tilex® Mold and Mildew Remover?
Disclosure: I'm working with Tilex® on a paid basis, but my opinions are my own.