Swap out the sour cream for Greek yogurt in this "lightened" up version of Green Goddess Dressing! This delicious classic salad dressing doubles as a vegetable dip and takes only minutes to make!
I created this recipe for the dairy farm families of New England as part of an ongoing partnership. All opinions are my own. Thank you for supporting the organizations and brands that make A Dish of Daily Life possible!
I've been making my own salad dressings for years. I'm a big lemon and vinegar fan, so usually my dressings are built around various types of vinegars or lemon juice. Every once in a while, I play around with a creamier dressing.
Lately though, I've been crushing on the Panera Green Goddess Salad, which made me want to try my hand at making my own Green Goddess dressing. I have to say I'm pretty pleased with my creation. It was a big hit with my family too!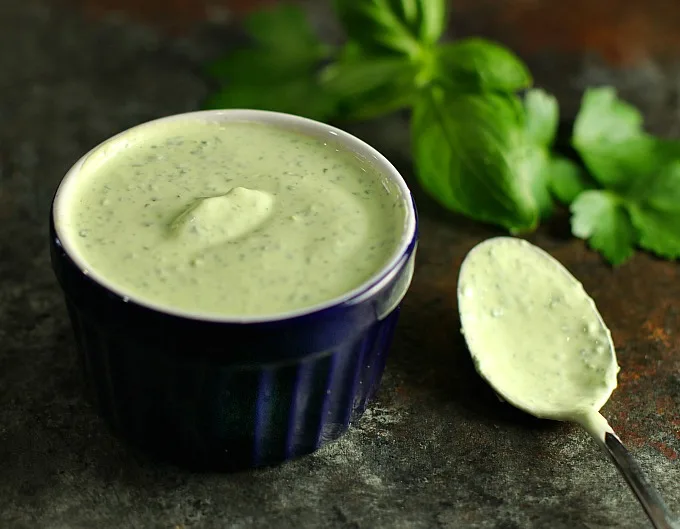 WAYS TO USE GREEN GODDESS DRESSING
Green Goddess Dressing is great as a salad dressing. It's really wonderful with Cobb Salad. Cobb salads are a little more substantial meal, typically containing several different types of lettuce, chicken, bacon, cheese, hard-boiled eggs, tomatoes and avocados. I skipped the bacon and cheese and added my homemade Pickled Red Onions. The Pickled Red Onion recipe I have on my blog is a spicy version. For this particular salad, I left out the jalapenos and cilantro while making the pickled red onions, but the rest of the instructions remain the same.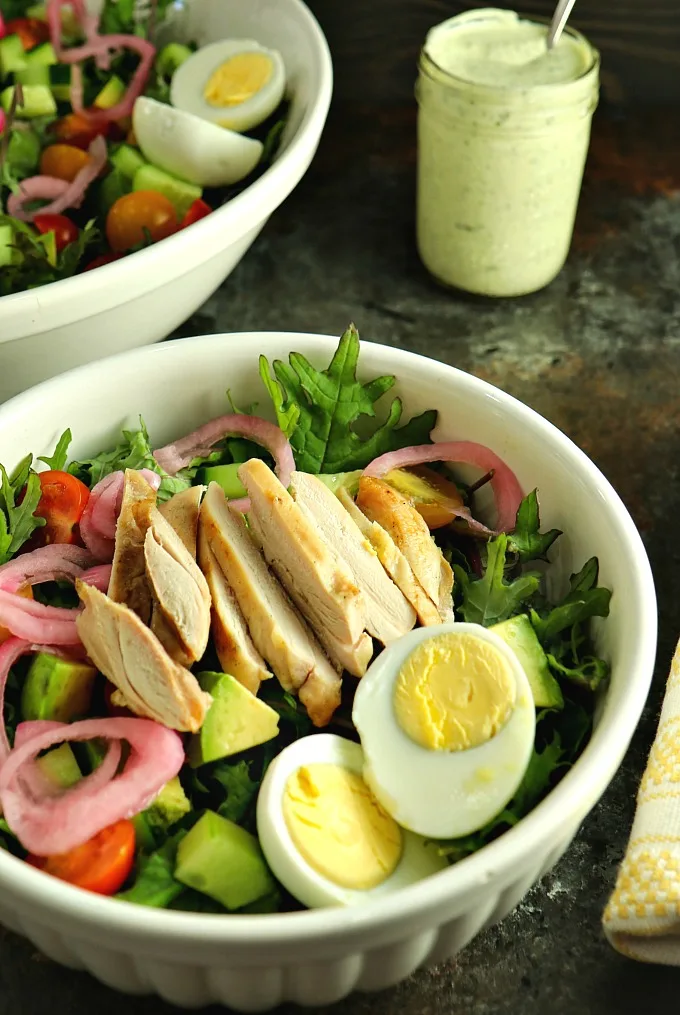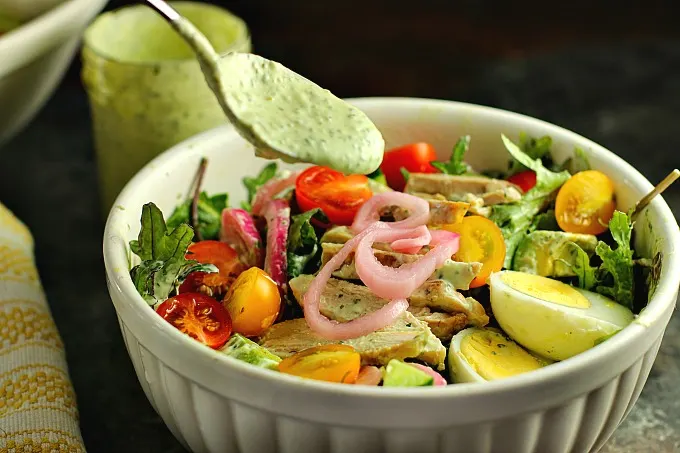 You can use this Green Goddess dressing as a vegetable dip as well. I often bring cut up veggies with me to the gym for lunch while I'm working, and Green Goddess dressing is perfect for that! It's also a wonderful addition to any Crudité platter.
THE BENEFITS OF GREEK YOGURT
I love the tangy flavor of Greek yogurt. Typically, Green Goddess Dressing would be made with sour cream and mayonnaise, but I eliminated the sour cream in favor of Greek yogurt, which "lightens" it up. Greek yogurt is higher in protein and lower in fat and calories than sour cream, but their consistencies are similar so swapping the two in the dressing works. And, as an added bonus, Greek yogurt also has probiotics that can help balance your gut flora and improve your digestive health.
The added protein in Greek yogurt is helpful for repairing muscle and tissue broken down through exercise. Four of the five of us in my family are runners, but we cross train as well. I've added strength training to help with my bone density. Since I had that surgery to repair a fracture in C1 in my neck, I've been very conscious of making sure I do what I need to do to strengthen my bones and prevent as much bone loss as possible.
I also recently learned that as we age, we need more protein in our diets, to help maintain muscle mass. These are all reasons why I'm trying to add more Greek yogurt into our diets.
SPREADING THE WORD ON HOW DAIRY IS BENEFICIAL TO YOUR HEALTH
Before I share my Green Goddess Dressing recipe, I want to tell you a little about the New England Dairy & Food Council and Must Be The Milk. I've been working with them for the past couple of years, talking about the health benefits of different types of dairy that I cook with, sharing information on the dairy farm families of New England, as well as lots of yummy recipes. Check out their websites…they have lots of helpful information on there! Plus, there are even more delicious recipes on their site.
OTHER GREAT RECIPES USING GREEK YOGURT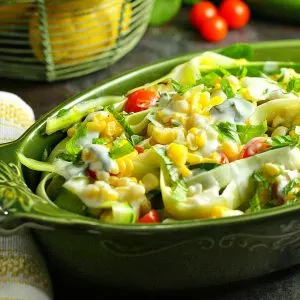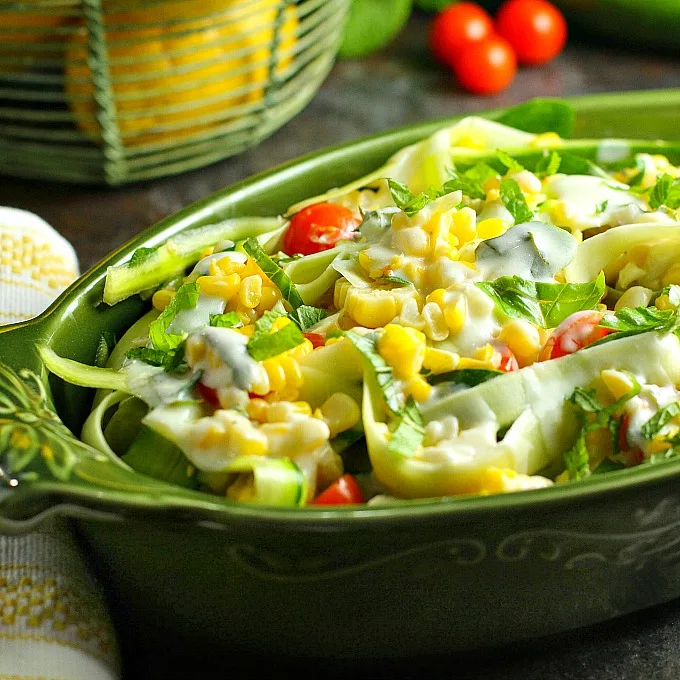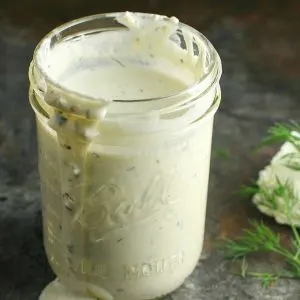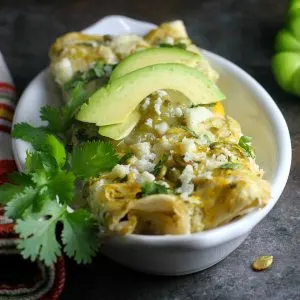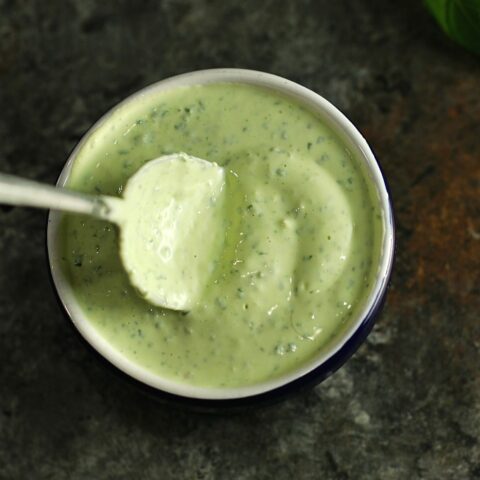 Green Goddess Dressing
Ingredients
1/2 cup mayonnaise
1 cup Greek yogurt
1/2 cup flat leaf parsley, chopped
1/4 cup basil leaves, chopped
1 medium size garlic, chopped
3 tablespoons freshly squeezed lemon juice (may use additional tablespoon of lemon juice to thin dressing)
1 tablespoon Champagne vinegar
1 teaspoon Dijon mustart
salt and pepper, to taste
Instructions
Combine parsley, basil, garlic, lemon juice, vinegar, and Dijon mustard in food processor, and process for a minute or two. Add the Greek yogurt and mayonnaise and blend until smooth. Season to taste with salt and pepper.
Notes
Green Goddess Dressing will last a couple of days in the refrigerator, but it does taste best when fresh.
Nutrition Information:
Amount Per Serving:
Calories:

558
Total Fat:

52g
Saturated Fat:

11g
Cholesterol:

42mg
Sodium:

613mg
Fiber:

1g
Sugar:

6g
Protein:

12g