Today is a big day. It's my SITS day! The joy on the faces of the bystanders watching this flash mob dance is how I feel today!!
For my readers who aren't part of the SITS Girls community, it's a blogging network of 40,000 women who support one another and help each other grow their online communities. Every weekday, SITS has a featured blogger, and today it is ME! But the SITS Girls community is so much more as well. Tiffany Romero and Francesca Banducci, the masterminds behind SITS, have truly created a go-to site for learning about everything and anything to do with blogging and social media! I recently had the opportunity to attend a Mini Bloggy Boot Camp in NYC, and I learned more in 3 hours than I have learned at any other conference I have ever been to. That is a big statement for me, because I have been to a lot of conferences over the years! This coming weekend I am headed to Charlotte for another Bloggy Boot Camp! I can't wait!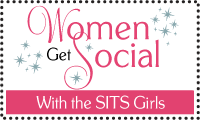 About me…I'm a soccer mom with 2 boys and a girl (2 teens and a tween), I'm an avid photographer, and I love social media. I especially love to tweet! I write about all of these things on my blog, as well as a recipe thrown in here and there (my father in law is my favorite chef!), and I've included some of my favorite posts below. If you like what you see, I would love to connect on
Facebook
,
Twitter
,
Google +
and
Pinterest
!
Photography Posts:
Social Media Posts:
Sports Mom Posts:
Recipe Posts:
Thanks so much for visiting! I'm looking forward to meeting you all and making some new blog friends!