Hello! It's Bev again from Linkouture with another jewelry making tutorial. I've showed you how to make a spiral pendant necklace and matching earrings, and now I'm going to teach you how to make a coordinating spiral chain bracelet!
It has a wonderful weight to it and looks really elegant, but is surprisingly easy to make (especially once you get the hang of making the spirals and connecting them to each other. For this bracelet you will need:
2 pairs of flat nose pliers
large jump rings in multiples of 5, depending on how long you want your bracelet to be (I use 18-gauge 7.0 mm inner diameter sterling silver rings)
small jump rings (I use 18-gauge 4.5 mm ID sterling silver jump rings)
1 lobster clasp
You can vary make this bracelet using whatever metal you prefer — I just happen to prefer sterling silver!
Jewelry Making Tutorial: Spiral Chain Bracelet
To get started, take the five largest jump rings (7.0 mm) and close one of them (you know it's closed well when it makes a click sound and the two ends are flush). Take a second one and loop it through the first jump ring and close it tight.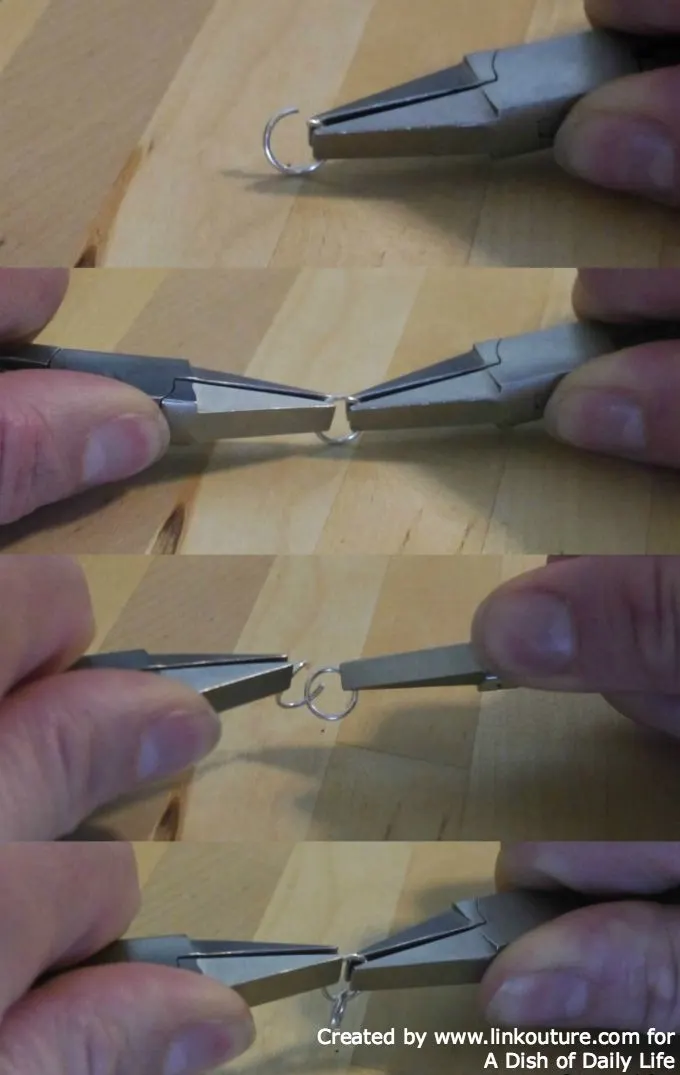 Hold the two jump rings so that they are flat against each other with a small opening between them, kind of like you are making a venn diagram. Take a third jump ring and loop it through that opening where first two jump rings overlap. Now close up that jump ring.
You're going to do the same thing again, but hold two of the rings together and make a venn diagram with the third ring. Link the fourth large jump ring through this opening and close it up.
One last time. Hold three of the jump rings together and make a venn diagram with the fourth jump ring. Link the fifth and last jump ring through that opening close it up. (Sorry that first picture is a bit fuzzy — it's hard to photograph your own hands!)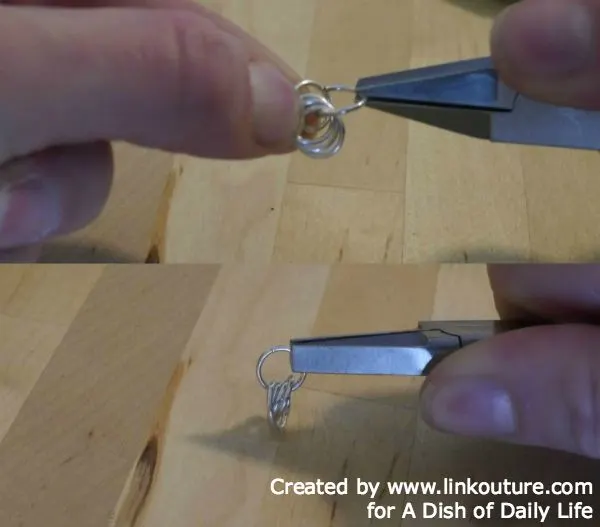 Make a bunch of these spirals — you want them together to just about fit around your wrist — and then connect them with the small (4.5mm) jump rings. Loop the small jump ring through the center of each spiral and then close it securely, making sure that that it doesn't go through any of the individual rings of the spiral. Repeat this with a second small jump ring so that two small jump rings connect the two spirals like so: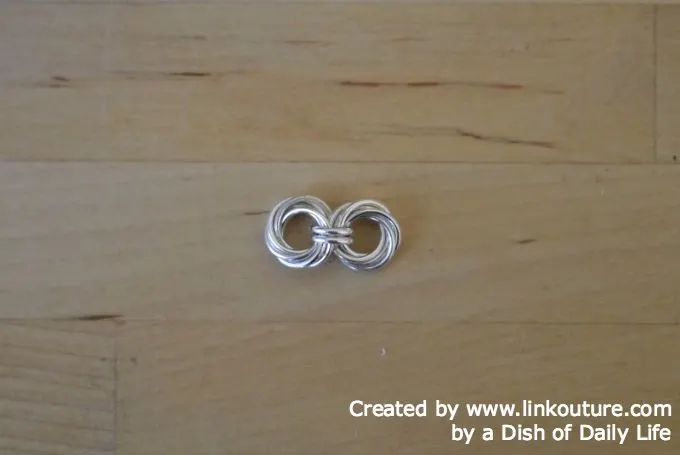 Continue connecting the spirals together until it just smaller than the desired length of your bracelet.
One one end of the bracelet, use one of the small jump rings to attach your lobster clasp.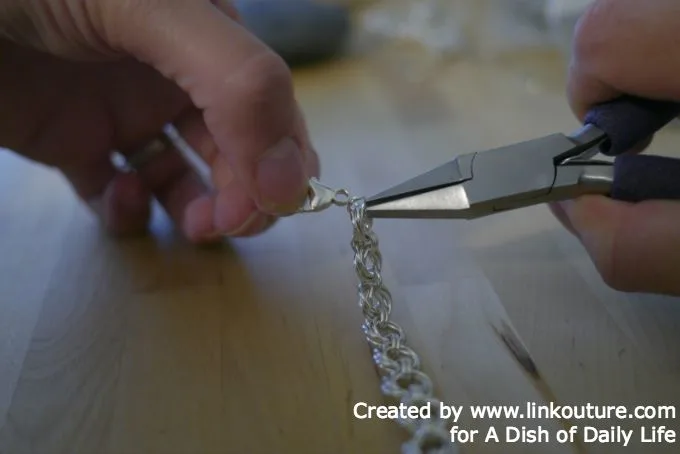 On the other end attach a single jump ring. I like using a slightly larger one, but you can use one of the small ones. Close up tight and attach it with two other jump rings.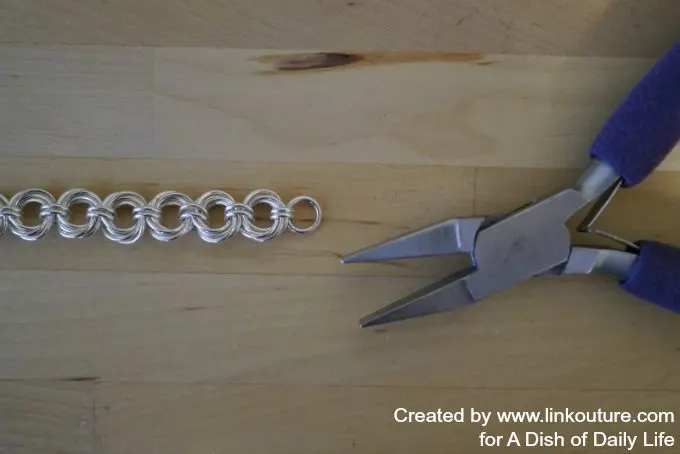 Ta-dah, you're done! Now time to enjoy wearing your beautiful new bracelet. This makes a lovely Christmas gift for someone special as well.
[Tweet "Learn how to make a spiral chain bracelet from @Linkouture and @dishofdailylife! #handmade #tutorial #Christmas"]
You can purchase the kit for this bracelet if you'd like, or even the bracelet itself in the Linkouture Etsy shop if you're pressed for time. Feel free to peruse my blog for more free jewelry making tutorials as well!