Leftovers never tasted so good. Make sure you buy a ham bigger than you need for Easter, because I'm sharing a collection of leftover ham recipes today that your family is going to love!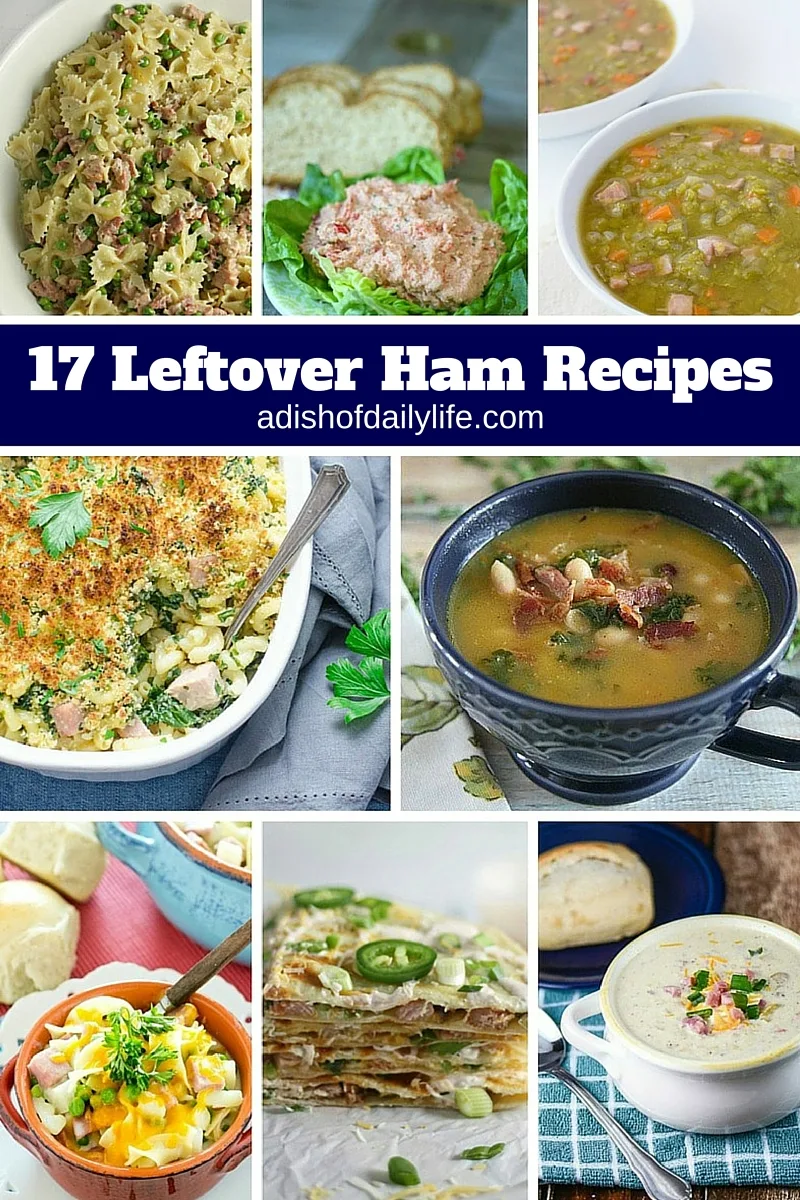 Leftover Ham Recipes
Ham is one of my favorite holiday dinners. As I've mentioned before, my late father-in-law used to do the holiday cooking. He loved to cook and a meal made by him was a genuine treat. We live next door to my in-laws so we have always spent most of our holidays with them.
Before my father-in-law passed away, I am almost embarrassed to admit that I had cooked very few hams. And no turkeys at all! I'll let you in on another secret…I don't bake much either because my mother-in-law, my daughter and my husband are all really good at baking. What I am good at is throwing a healthy meal together quickly.
However, I'm also a quick study. This year I knew I'd be making a Christmas ham, so we had an early "test" ham. You're never going to hear anyone in my family complain about ham for dinner!
I've now made this Orange Marmalade Ginger Glazed Ham three times, and it has gotten rave reviews every time. If you're looking for a Easter ham recipe, your family will love this one!
Now if you're like me, you always purchase a bigger ham than you need so you can have the leftovers. Today I've created a collection of delicious leftover ham recipes from some of my favorite food blogger friends. From side dishes to main dishes, to breakfast, lunch and dinner, I've got you covered!
Are you ready for the recipes? Let's get started!
Creamy Pasta with Ham and Peas from A Dish of Daily Life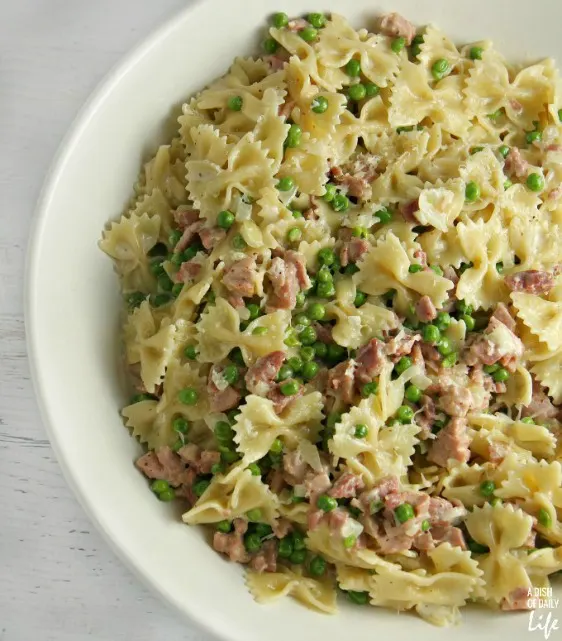 Lightened Ham Salad from Food Done Light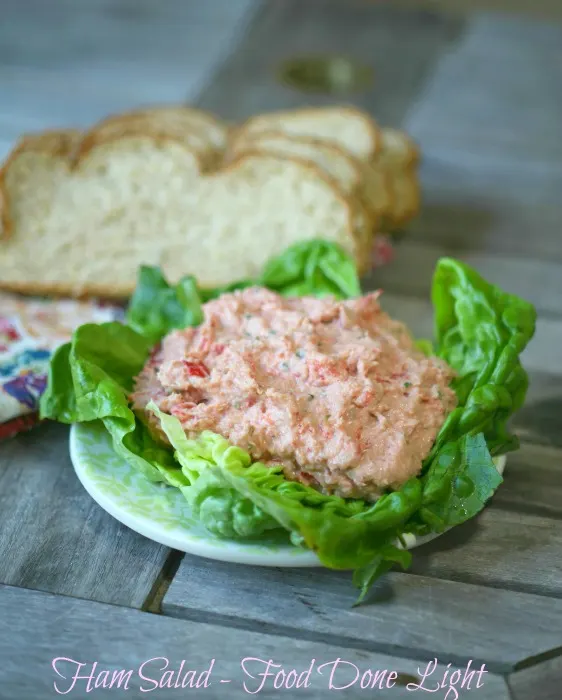 Ham and Split Pea Soup from Culinary Ginger
Southern Ham and Kale Hotdish from Garlic + Zest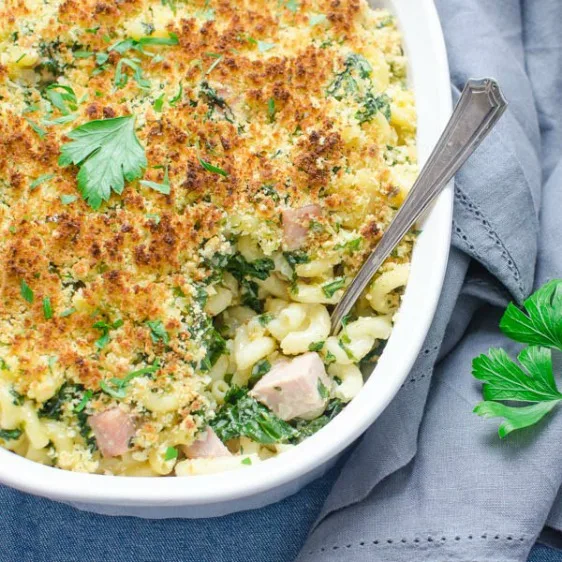 Ham Bone Soup with Great Northern Beans and Kale from A Dish of Daily Life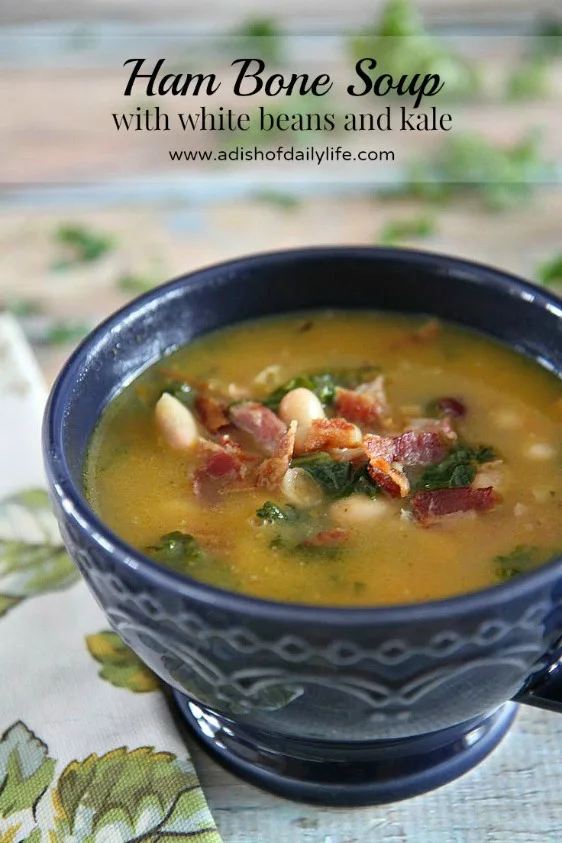 Ham and Pea Noodle Soup from Tastes of Lizzy T
Ham, Jalapeno & Green Onion Quesadilla from Honey & Birch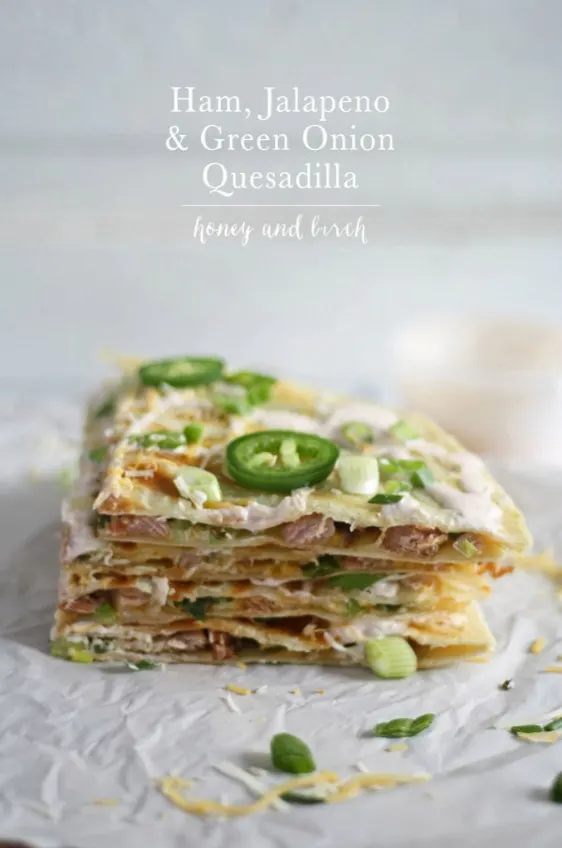 Leftover Ham and Potato Soup from Flavor Mosaic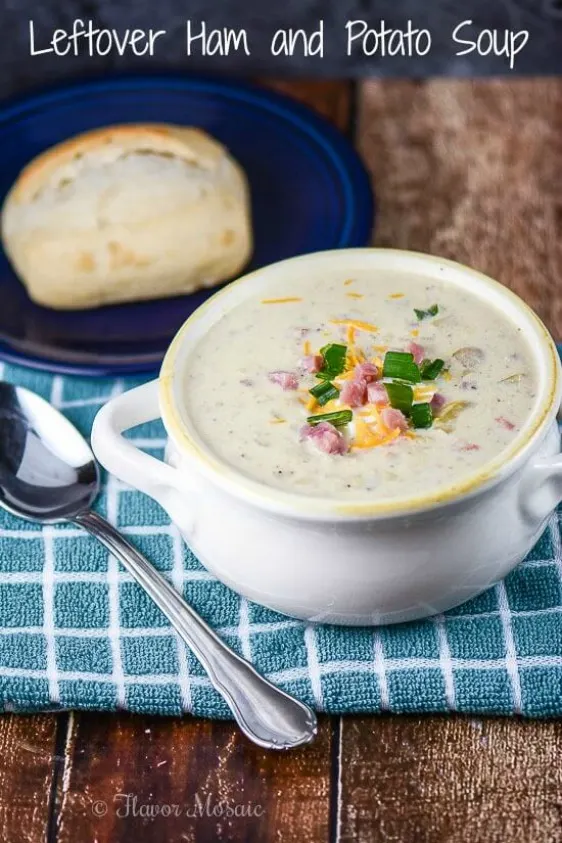 Ham and Potato Au Gratin from the Complete Savorist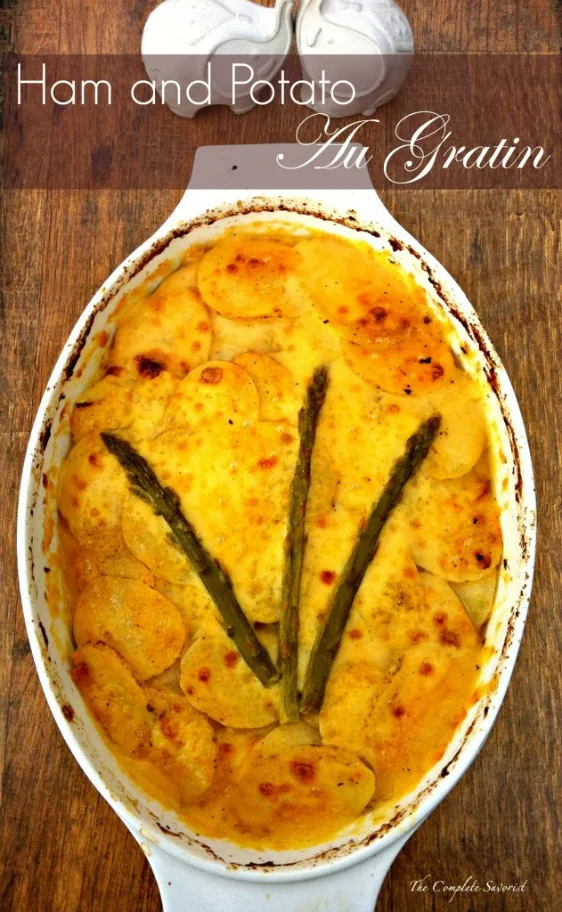 Cuban Quesadillas from Dinner at the Zoo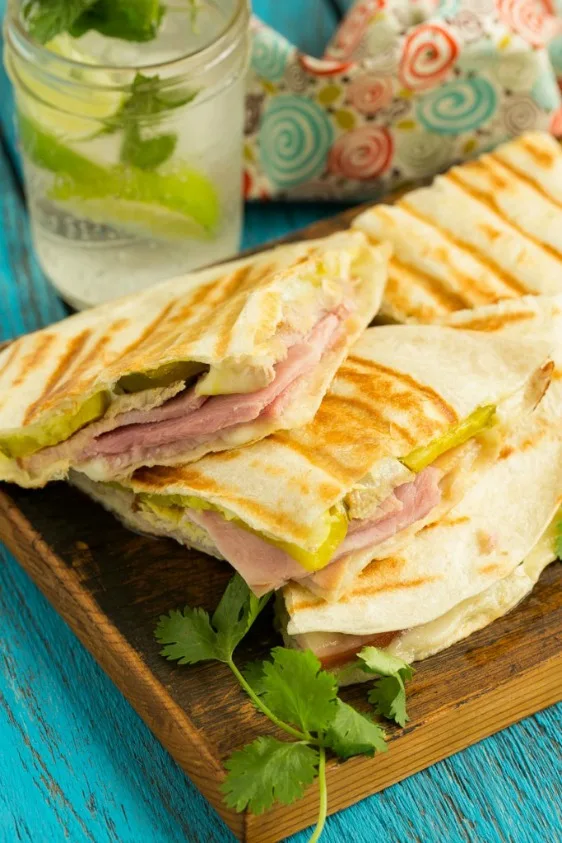 Potato and Ham Salad from Cooktoria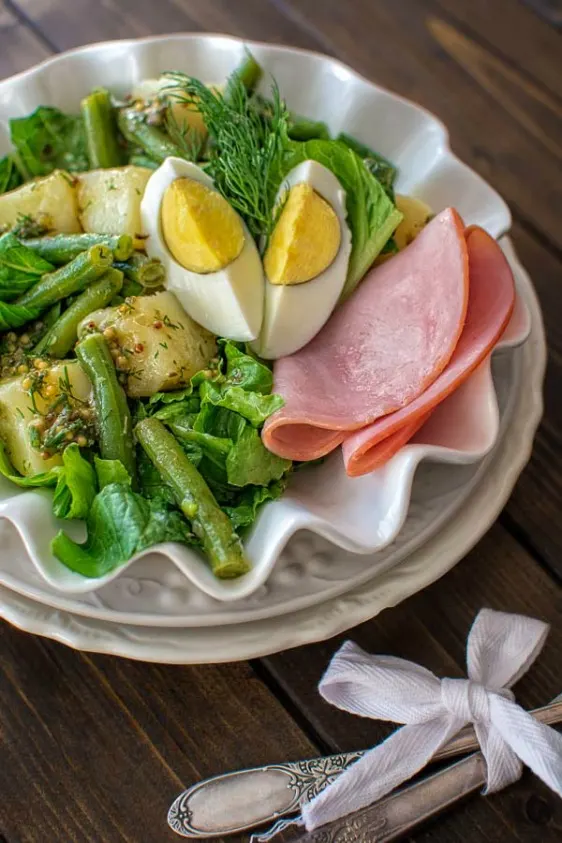 Healthy Cauliflower Broccoli Casserole with Ham from Leelalicious
Cheesy Ham and Egg Cups from Meatloaf and Melodrama
Savory Southern Deviled Ham from Garlic + Zest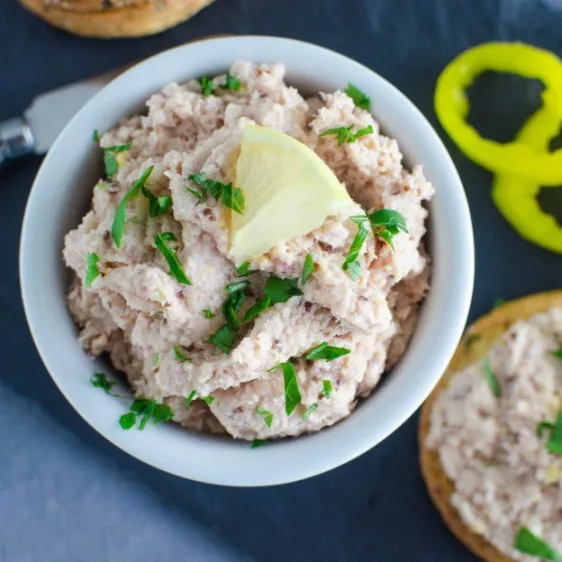 Slow Cooker Scalloped Potatoes and Ham from Taste of Lizzy T's
Ham & Broccoli Strata with Smoked Cheddar from the Complete Savorist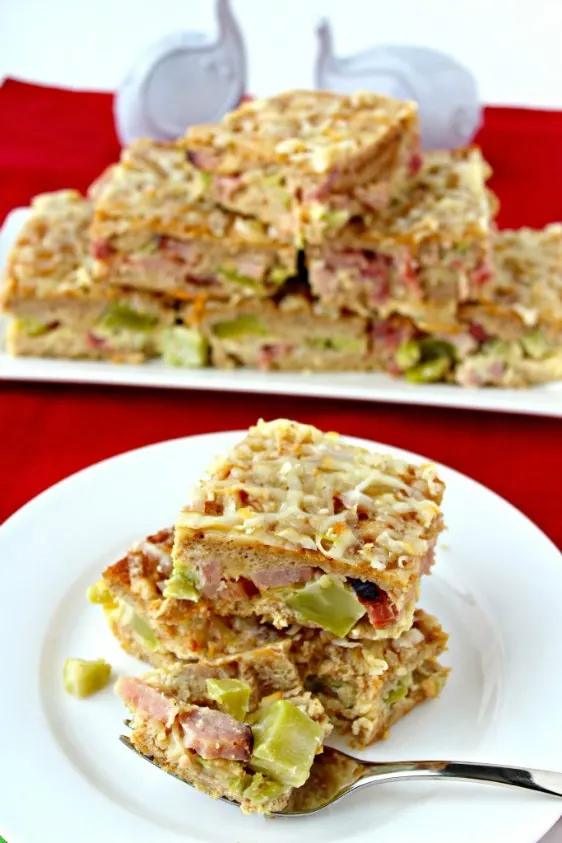 Ham and White Bean Soup from Honey & Birch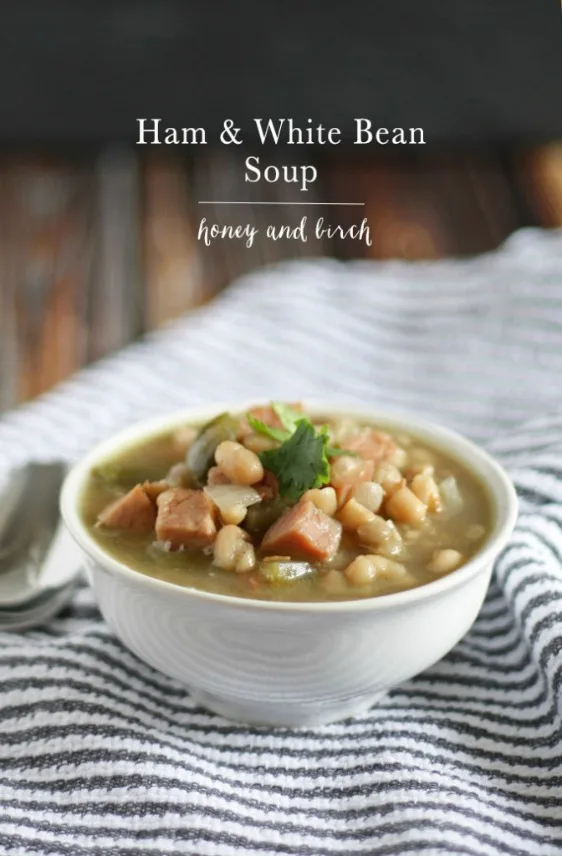 Enjoy! I'm thinking about buying two hams this Easter, I love the leftovers so much!