Hey there party people…it is time to meander on in for another fantastic week of This Momma's Meandering Mondays 16! We all welcome you for another amazing week!
Join me in welcoming back Jessica from The Wondering Brain and Natasha from Epic Mommy Adventures my two amazing cohorts in fun! As well as our amazing co-hosts for October…Ophelia from Latina Mama Rama, Penny from The Real Housewife of Caroline County, Sara from Sweet Silly Sara, and Michelle from A Dish Of Daily Life! Stop in and give each of these wonderful women a warm and happy hello!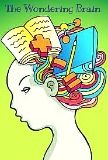 "I'm a Gen Xer and work full time as a Special Projects Person for a university. I am also a full time mommy to 2 boys, ages 19 and 2. To top it off, I am also a full time Doctoral Learner for the University of Phoenix. I started writing this blog in January 2013 because I was suffering from writer's block in school. I like challenging myself in whatever I do. I figured if I held myself accountable for writing, why not display all my crazy thoughts out to the public? Thus, The Wondering Brain was born!"
"I am the author and editor of Epic Mommy Adventures, Natasha is a 30-year old single, working mommy and graduate student. She enjoys blogging about her entertaining adventures with her 2-year old son and all of the things that motherhood brings. She has an ongoing series on her blog, What's For Lunch Mommy, focused on simple and healthy meal choices for toddlers. Visit Epic Mommy Adventures for good laughs, giveaways, recipes, and so much more!"
"Latina, wife, mama of 2 boys. Love food & coffee, clean freak. Always on the go jumping from one thing to another. LatinaMamaRama is a lifestyle blog where family, food and culture is discussed."
"I'm a mom to 2 beautiful girls, one toddler and one infant, I'm married to their handsome daddy and so in love with my little family. I'm using this place to post about our lives, our loves and our adventures. This is a way for me to share all that's important to me, my kids and my family and includes motherhood tips, beauty and all things that make my world go round and round in this crazy world we call LIFE!"
"She's sweet, she's silly, she's Sara! The Sweet Silly Sara blog focuses on brutally honest moments in the life of a mommy and a wife and living the dream in hues of green."
"I'm Michelle, the head writer and editor in chief at A Dish of Daily Life! A soccer mom with 3 kids, married to my college sweetheart for over 20 years. I work from home, offering my clients solutions to their social media marketing needs. Having also worked in the photo organizing industry for years and being an avid photographer, I have a passion for people and their stories. I often write about photo related topics on my blog. If I'm not taking pictures or driving kids to practice, you can often find me on Twitter!"
Now it is time to introduce our favorite This Momma's Meanderer's from last week, and boy oh boy it was a difficult choice! Don't forget to grab your "I Was Featured" badge of honor!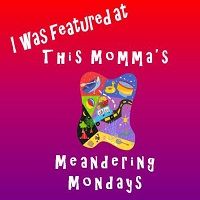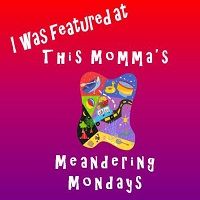 Jessica's favorite came from Lauren from Loving Marshall with her post This Would Have Never Happened If I Still Had a Car.
Saying, "Beautifully written by Lauren on the lesson of patience. Funny how our kids can teach us a lesson or two too. It made me realize how I need to learn patience myself :)."
Natasha's favorite post from last week came from our very own Sara from Sweet Silly Sara with her post Dear Weary Mom.
Saying, "I just love the honesty behind this post. And I completely sympathize with Sara with the exhaustion that comes with the last few days of your pregnancy. I wish Sara the best!"
Ophelia's favorite came from Nancy from Daffodils at Home with her post Fall Pillows with a Little Vignette.
Saying, " I have to say that I'm not much of a crafty person and I am fascinated by pillows. I love how easy this looks and love the colors! I'm going to have to try this soon."
Penny's favorite came from Sandra from Scrumptilicious 4 You with her post on Blackened Salmon.
Saying, "We love Salmon in this house so I'm going to give this recipe a shot!!"
Sara's favorite came from Kristin from Dizzy, Busy, and Hungry with her post Apple Butter Gingerbread Loaf.
Saying, "I love apple butter and this sounds like something perfect for sharing with guests this fall."
Michelle's favorite post came from Eli from Coach Daddy with his post Sometimes, It's Back to the Drawing Board-Even for the Coach.
Saying, "So much of youth sports is about the lessons. Kids will forget the scores and team standings. But there's so many lessons they can take away from sports, and if they remember them into adulthood, then it's all worthwhile!"
My favorite post came from Melissa from Missy Homemaker with her post A Love Letter to my Firstborn.
"This post hit so close to home for me because it made me think of the relationship that I have with my oldest son, and how much I cherish that relationship!"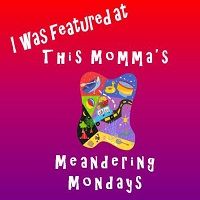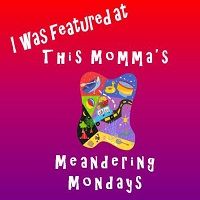 Thank you to all of you who joined us last week!
Don't forget to enter these two awesome giveaways!
First we have a fabulous group giveaway that is being sponsored by several of the wonderful ladies from each of the three blog hops…My Favorite Posts Show Off Weekend Blog Party, This Momma's Meandering Mondays, and Turn It Up Tuesdays!
a Rafflecopter giveaway

For our second, we have Natasha who is celebrating a totally momentous achievement in her blogging career by gaining 1000 followers on both Facebook and Twitter and for this reason she is having this fabulous giveaway! Offering some amazing prizes including an iPad mini and a $50 iTunes gift card, as well as several other awesome prizes. And don't forget to stop by and congratulate Natasha on her amazing achievement! a Rafflecopter giveaway
Remember everyone enjoys a little comment love!
Feel free to "meander" by some fellow bloggers and find a new recipe to make for the family, a helpful blogging tip, a funny story to read, and best of all a new friend to make! There are really no rules to follow, only some suggestions to keep in mind…because we are all to enjoy the friendships that come along by doing these few simple and wonderful things…
1. Link up your favorite story, recipe, photo, or helpful tip.
2. Please follow our Host's and Co-host's
3. Find some new friends to follow, friendships are what it's all about!
4. Be sure to leave some comment love, to get it in return.
5. Grab our badge and display on your blog, sharing the love is what it's all about.
Meander through the links and make some new friends, find some amazing and useful tips, and maybe even a new treat to try!
Are you interested in co-hosting This Momma's Meandering Mondays? If so, please drop me a line at [email protected]. I would love to have you along for the ride! You can also check out my sponsor page for more info.
This Momma's Meandering Mondays, now offers more ways to link up all of your favorite sites, so that we have more opportunity to Meander around and share the love! So happy Linking everyone!
Blog Link Up:

Facebook Link Up:

Twitter Link Up: