Are you traveling over the holidays? Going on a dream vacation or spending time with family or special friends? We all have fond memories of our vacations…and an album of your photos and stories is a great way to continue to enjoy your vacation memories even after you return home. Here are a few easy steps to help you organize before and during your trip, making the process of creating a photo book easier when you return home.
Before you leave:
Pack smart: Don't forget extra memory cards and batteries, and a battery charger. You'll be disappointed if you miss important photos because your battery died or you ran out of room on your memory card. If you are headed abroad where the electrical power is different from home, don't forget to bring a converter.
Get organized ahead of time: Before you leave, get yourself an accordion style folder. You can pick this up at any office supply store. Label a section for each day. Include a section for receipts, and include paperclips so you can clip together each days' receipts.
On your trip:
Collect and organize: While you're away, at the end of each day, place any memorabilia such as ticket stubs, postcards or maps you have collected during the day in its section.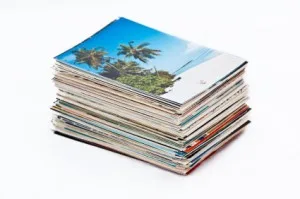 Journal: I always keep a journal when I travel, and I suggest this to my clients as well. Why is this so important? Keeping notes about what you did and information about the places you visited is crucial because you will not be able to recall all the details when you get home! You should also try to record the observations of those you are traveling with as well. Children often have a completely different perspective than adults!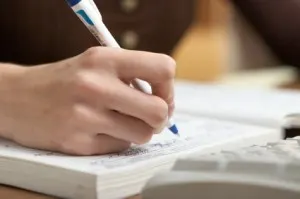 Download as you go: If you tend to take a lot of pictures, you may find it helpful to download your photos on a daily basis while traveling. If I have my computer with me, not only do I download daily, but I also try to go through and do a quick delete of the duplicates and the bad ones. I find this easier than downloading everything when I get home and trying to wade through hundreds or thousands of pictures. If you are going to do this and delete the images on your memory card, consider either also burning the images to cd/dvds and mailing them to yourself, or uploading them to the cloud as backup. That way if something happens to your computer while you are away, you will still have your images!
Follow these easy steps and when you get home, you will have everything pre-organized and ready to go to make your photo memory album! Photos combined with your stories will enhance your memories of your trip, and allow you to enjoy them for years to come! If you aren't sure how to get started with this project, contact a photo organizer who will help you turn your dream vacation into an amazing vacation photo book!
[contextly_sidebar id="t0Yy7Rx7lC764ITaAkTwK1hSDKpb0CUI"]