It's Monday, and I wasn't really prepared this morning for the beginning of the week. My oldest son had winter break at the end of last week, and I took him and a couple friends skiing. We got home late Saturday night, had soccer games on Sunday, and then my husband had a couple of friends here for the Superbowl.
For the game, I tried out a new recipe from FoodieCrush: Game Day Chicken Nachos with Avocado! This is a great recipe and you don't have to wait for the Superbowl to come again to try this one out…it's perfect for any casual gathering! I could definitely see making this for poolside gatherings this summer.
Last night I deliberately made extra chicken though, because I'm planning on making chicken and bean burritos for our family tonight and thought it might be fun to change up the filling a little bit! I've been a fan of any "south of the border," inspired meal since I was a kid, and so southwest cuisine is on the menu here often.
As a topper for tonight's dinner, I made our family's favorite version of guacamole…Salsamole!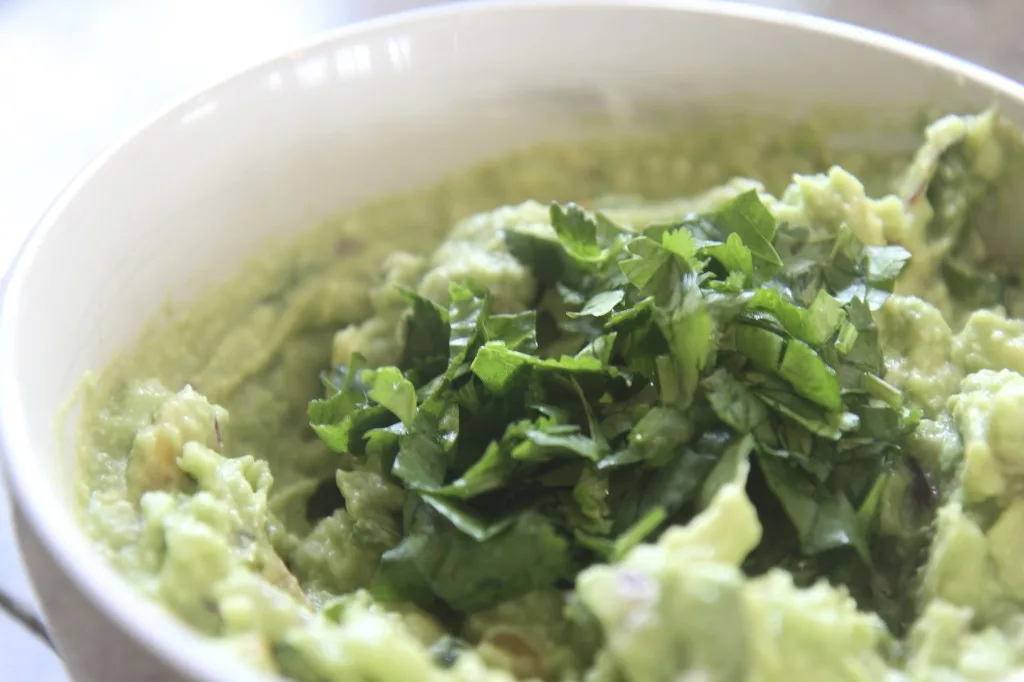 You can tweak it by adding more salsa or less vinegar. I tend to cook without measuring so every time I make things, they're a little different. (I did measure as I was making it this time!)
I'm already looking forward to dinner! If you try it, let me know what you think! I hope you enjoy it as much as we do!