This week I am pairing up with Bev from Linkouture for #AskAwayFriday. Bev is a new mom of an adorable little girl, and she is also a small business owner specializing in handcrafted chainmaille jewelry. I have a bracelet she made that I absolutely love. I could gush about her jewelry all day long, but don't take my word for it…go check out her Etsy shop…her jewelry is gorgeous!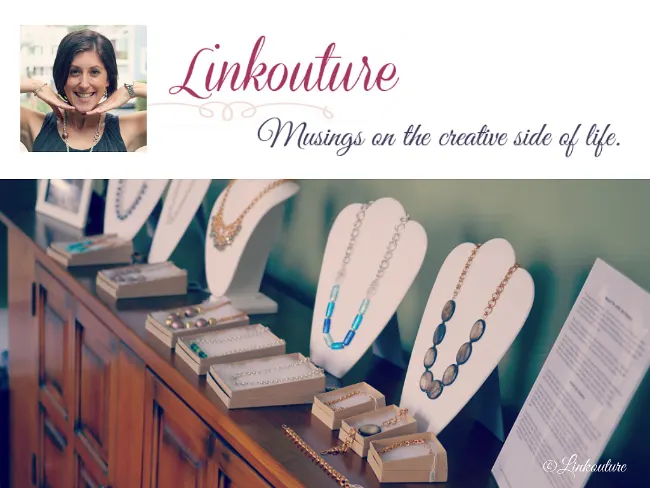 I met Bev through the SITS Girls early on in my blogging career, and she has been a friend ever since. One of these days I hope to meet her in person, since we live about three hours away from each other. But for now, we're doing the #AskAwayFriday "interview" thing. Below, you'll find Bev's questions for me. After you finish up here, I hope you'll go over and visit her HERE as well and see what questions I had for her.
I read this on a recent #AskAwayFriday and I really liked it: share a recent photo and tell the story behind it.
Sadly, I haven't taken many photos this winter, unless you count cats in boxes. My sports lens was broken in an accident earlier this winter, and so there were no skiing or snowboarding pictures this year.
However, as I was digging through the pictures on my phone, I found this one. We'd planned to ski over Christmas break, and one day into our trip, our youngest fractured his wrist doing a 360 on his snowboard. We ended up having to come home early to get him all fixed up.
What book are you currently reading? If you are not reading one at the moment, what did you read most recently?
I recently finished A Lady in France, by Jennie Goutet. It's a memoir, full of adventures and experiences that most of us will never see in our lifetimes. She weaves her story through New York, Taiwan, Africa, and France and takes us through her personal journey to God and finding her own spirituality in a completely non-judgmental way. I found myself becoming completely caught up in her story…it was really difficult to put down. I wasn't expecting that.
I have to ask since I grew up right outside of New York and now live in the Boston area (and you're right in between): RedSox or Yankees? And if you had to choose between spending the day in New York or Boston, which one would you choose and why?
The first question is easy…my husband and kids are Yankees fans, so Yankees. The second one is harder. Both have amazing restaurants and sightseeing. I'm going to go with NY because it's a closer drive for me…only about an hour and a half. Boston is a little over three for me. But honestly, I enjoy both cities.
I am impressed that you are a professional photo organizer! I'm in desperate need for organizing my photos, but I find the process somewhat daunting because I have so many to organize. What tip(s) would you offer someone who is just getting started and feeling overwhelmed by the process?
I worked with people and their photos for years. I'm going to direct you to two of my most popular posts, which really break down the process into easy steps. I think most of us make it harder than it has to be.
Note: If anyone is interested in this topic, please don't pin these pictures from here…click on the picture if you'd like to check out the post, and pin from the post itself. Thanks!
For Printed Photo Organizing:
For Digital Photo Organizing: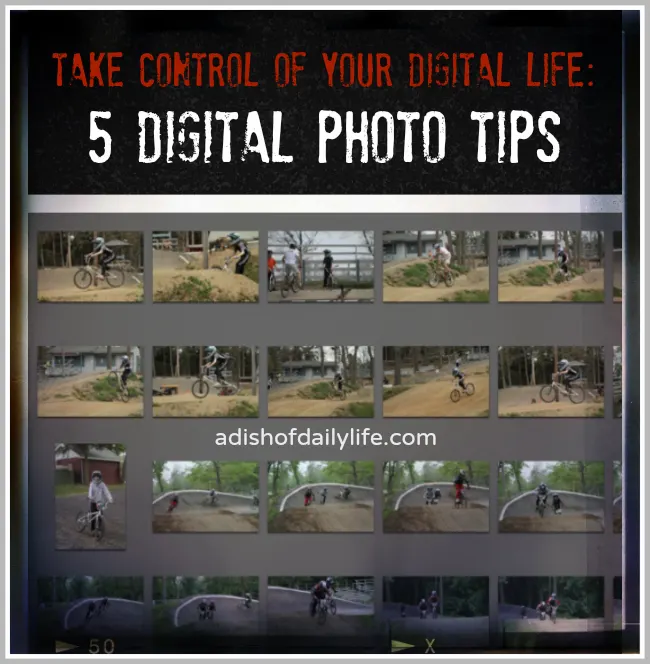 I don't know about you, but I am ready for spring! What is your favorite thing about the season/what is your favorite thing to do in the spring?
Spring starts a new soccer season. I enjoy watching (and taking pictures) of my kids' sports so I look forward to that. My daughter has decided to also run track, and I think my middle school son will as well, so we'll also have those meets. But what I look forward to most is the warm weather at the very end of spring when I can start wearing flip flops. I know that probably sounds really silly, but I love flip flop weather!
For last week's #AskAwayFriday you mentioned that you moved around a lot when you were younger. Where was the most interesting place you lived during that time?
I remember that I loved living in Arizona. We had huge mesquite trees in our yard that I climbed and a pool and horse stables in the back (no horses) that were great places to hide. And good weather year round! In our first house there, a bunch of neighborhood kids were having a roller skating race on the sidewalk, and I ended up in a barrel cactus. Ouch! Funny the things we remember, isn't it?
You offer a lot of really tasty-looking recipes on your blog and presumably really enjoying cooking. Can you share a time where you had a cooking disaster?
I do love cooking. Baking, however, generally leads to disasters for me. I'm one of those cooks that typically throws in a "little of this, a little of that" (you can probably tell that from my recipes) and that does not work so well with baking. I also tend to forget to use a timer and bake things a little too long (read: burn).
My worst baking disaster was when I was invited to a Christmas cookie exchange a number of years back. I was making Kiss cookies (I actually have a yummy variation of these coming up on the blog, and I haven't burned them yet) and in my first batch, I forgot the eggs. They were in the oven when I remembered. The second batch I forgot the sugar…again, they were in the oven when I remembered. I was about ready to call the host and say "forget it, I am not coming" when my husband took pity on me and made my cookies for me. Both he and my daughter are far better bakers than I am.
What is the most daring thing you have ever done?
I am a big chicken. I just asked my husband for help on this question and he laughed and said "you are not a very daring person, hon." So there you have it.
What do you like most about working from home? What do you find most challenging?
The flexibility is nice. I'm able to get my kids to their practices and see their games, and I like being around for that. The most challenging part is downtime. A lot of the time you'll find me working late nights and weekends, and I tend to be too accessible.
As you know, I recently became a mom for the first time. What tips would you offer for balancing motherhood and working for yourself?
I am not a very good person to be talking about balance, because I'm not terribly good at it myself. But I would say set a schedule and stick to it. That really is my biggest problem, but I think if I could get myself in a routine of a set schedule, it would be easier!
This post is part of #AskAwayFriday. If you want to join in the fun, or see who else is "asking," head over to visit the hosts and co-hosts of this fun "get to know you" blog link up.