This creamy Strawberry and Oatmeal Smoothie makes the perfect breakfast. It is low on calories, yet so filling and tasty!
Strawberry and Oatmeal Smoothie
Hello there, dear A Dish of Daily Life readers! Tania from Cooktoria here, sharing this quick, healthy and tasty Strawberry and Oatmeal Smoothie. Strawberries are in season now, so make sure you give this smoothie a try. I am sure you are going to love it!
Smoothies make a great breakfast. They are so tasty and creamy, and I especially value the fact that it takes less than 5 minutes from start to finish to prepare this delicious goodness. The quicker the recipe is – the better! It's finally warm and sunny outside, so I am not going to anywhere near the stove. You can find me enjoying a walk on our famous Atlantic City boardwalk or having a quiet picnic with my husband in one of the local parks. Paradise!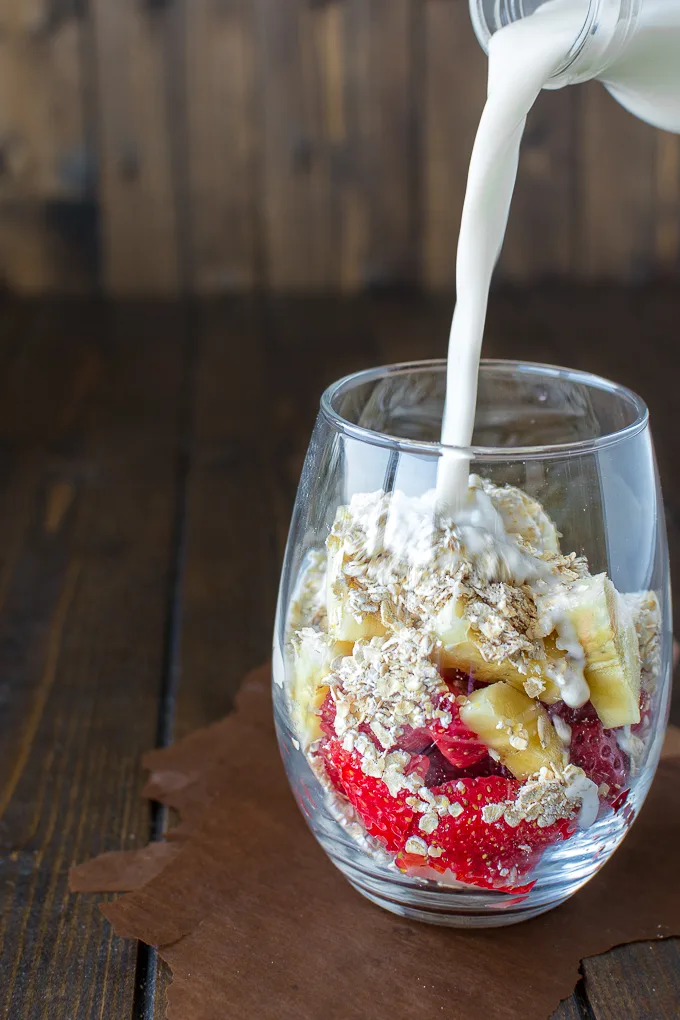 Let's get back to our smoothie here. I've heard from some people that they don't particularly enjoy the small oatmeal particles. I actually like to taste the oats, but if you don't enjoy this, there are two ways for you to bypass this problem and still enjoy this breakfast treat and start your day the healthy way!
You can soak the oats in milk overnight. Simply mix the oats with milk and store in the refrigerator until ready to use.
Get a good quality blender. I use a Ninja Blender and let me tell you, it works miracles!
I also always use quick cooking oats, because they are so much easier to blend. If you prefer things on the sweet side, add a little bit of honey to the smoothie.
Hope you all enjoy this quick Strawberry Oatmeal smoothie recipe, friends!
Yield: 2
Strawberry and Oatmeal Smoothie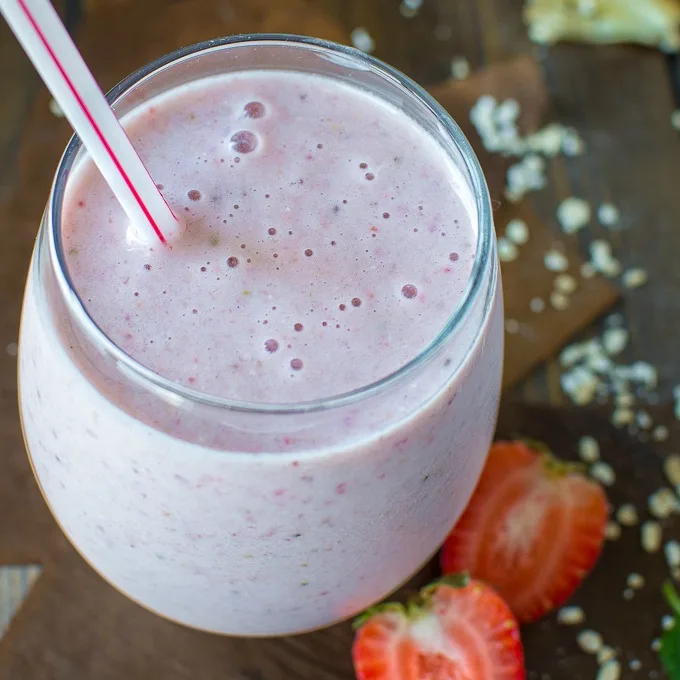 This creamy Strawberry and Oatmeal Smoothie makes a the perfect breakfast. It is low on calories, yet so filling and tasty!
Ingredients
2 cups of milk (regular or dairy free)
12 fresh strawberries
1 banana
1/3 cup of instant oats
a few ice cubes
Instructions
Place all the ingredients into a blender and process until smooth.
Tania is the working bee at Cooktoria. She is passionate about food, cooking, photography and making new friends. She cooks simple and healthy meals inspired by Mediterranean cuisine. Originally from Ukraine, Tania now lives in New Jersey and likes to take long walks along the shore with her husband. Follow Tania on: Facebook, Pinterest or Instagram.