Vanilla Bean Berry Phyllo Cups…an easy to make, bite sized dessert, perfect for holiday entertaining!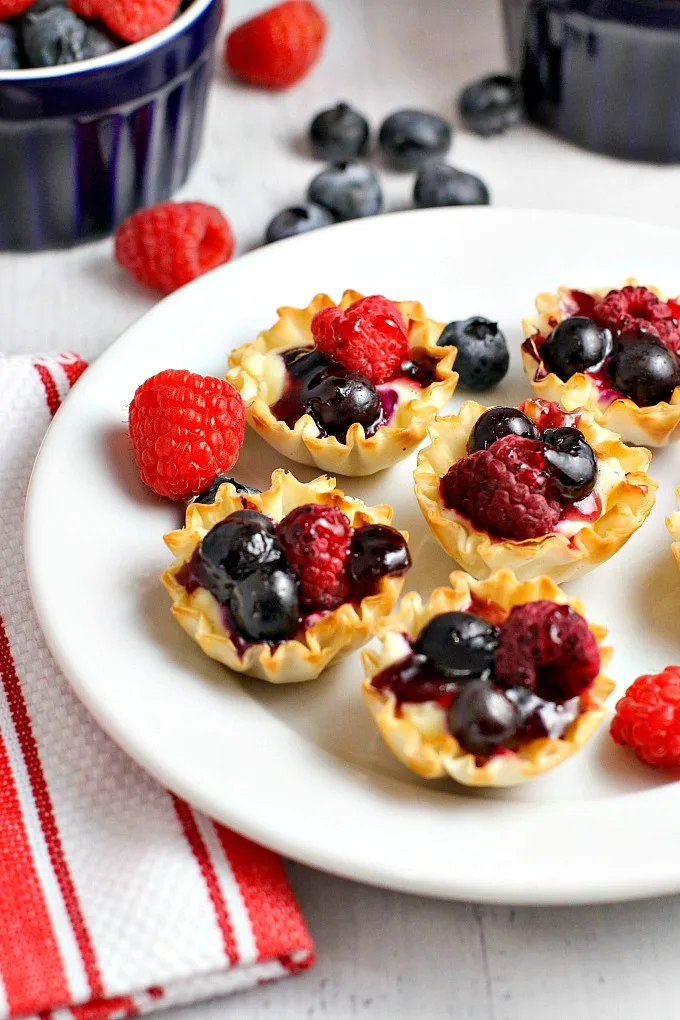 The holidays are coming!
The holidays are a time of merriment and good cheer, but we all tend to find ourselves under pressure this time of year. Personally, I try to find shortcuts as often as I can so I can enjoy as much of my time as possible with family and friends. The last thing I want to do is spend a ton of time in the kitchen.
Appetizers made with phyllo shells are perfect for the holidays because there is virtually no prep work involved. You don't have to bake them unless you want to heat up your filling.
The Finlandia Creamy Gourmet Cheese line is quite versatile…you can use it as a spread, a dip, an ingredient and so much more! I've tried the Black Garlic the other day, and it's delicious on its own; but I also paired it with peach preserves and proscuitto, and it was amazing!
There are actually five flavors in all: Black garlic; Garden Dill; Classic; Vanilla Bean and Sweet Lemon. I can see using the Garden Dill in a pasta sauce, or the Sweet Lemon for a seafood sauce. The Sweet Lemon and Vanilla Bean would also be great in a cheesecake.
My recipe for you today uses the Vanilla Bean. It's so good, I could eat it by the spoonful! But I tried to have some self control so I could use it in a recipe for you today.
VANILLA BEAN BERRY PHYLLO CUPS
This is a really simple recipe. I prefer the phyllo cups heated slightly but if you're in a big hurry, you can serve them cold as well. You can also crisp the shells prior to filling them by baking for a few minutes first.
For my version, preheat your oven to 350 degrees.
Fill your phyllo cups with Vanilla Bean cheese. Top with fresh or frozen blueberries and raspberries. You should be able to fit 3 berries in each cup.
Heat in the oven for 10 minutes. Right before you take them out of the oven, heat 2 tablespoons of blueberry jelly or preserves in microwave until it turns to liquid.
Once the phyllo cups are out of the oven, drizzle the liquid jelly or preserves over the top.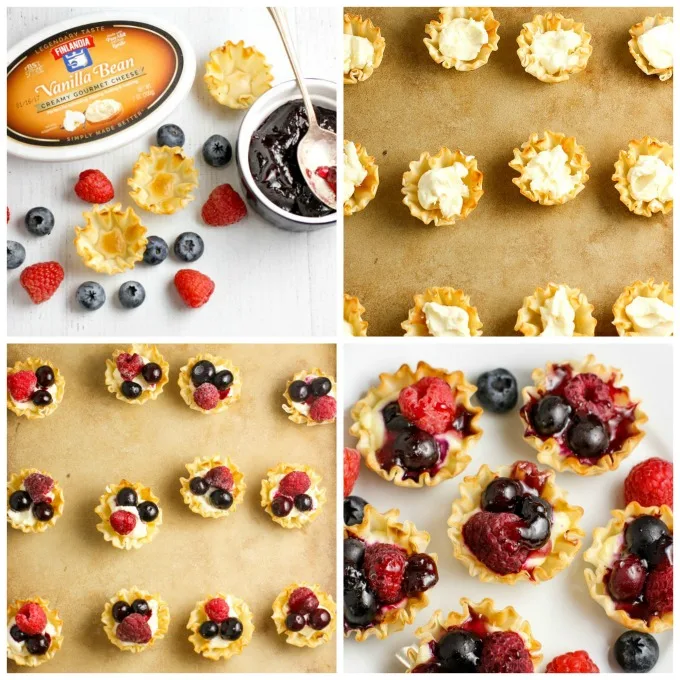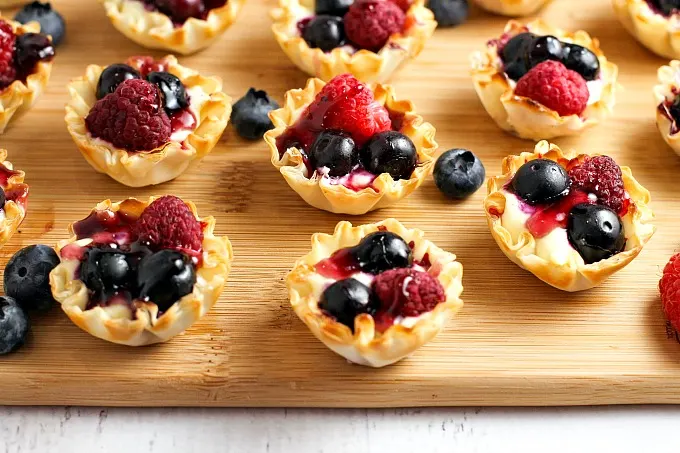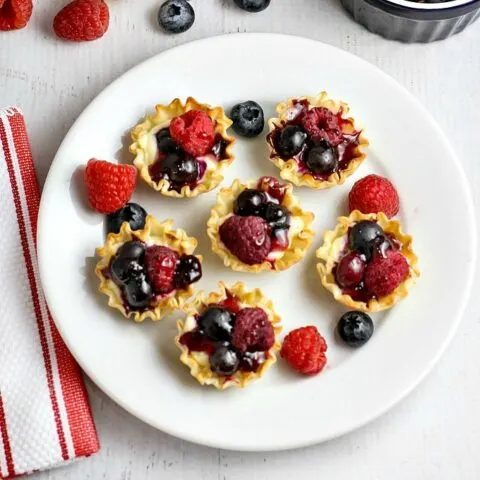 Vanilla Bean Berry Phyllo Cups
Ingredients
2 packages of phyllo cups (30 phyllo cups)
1 tub Finlandia Vanilla Bean Gourmet Cheese
1 cup blueberries
1 cup raspberries
2 tablespoons blueberry jelly or preserves
Nutrition Information:
Amount Per Serving:
Calories:

39
Carbohydrates:

9g
Protein:

1g