It's always interesting to see what are your most popular posts on your blog each year. I could have predicted some of them; others were definitely unexpected. However, one thing I did not find surprising is that 6 out of the 10 were "informational" posts of some sort. Here they are, in no particular order.
I have a background in photo organizing, so it's not terribly surprising to me that photo-related posts would be among my most popular. My top post this year was From Shoebox to Album: Organizing a Lifetime of Photos. If you've inherited your parents' photos, or your New Year's Resolutions include getting those printed photos that are sitting in boxes and drawers in order, then you will want to check out these easy steps to preserve your memories!
For those of you who have digital photos all over your computer (and are overwhelmed by the thought of organizing them), 5 Digital Photo Organizing Tips to Help You Take Control of Your Digital Life can help! From setting up a system to deciding what to delete, this post will help get you started.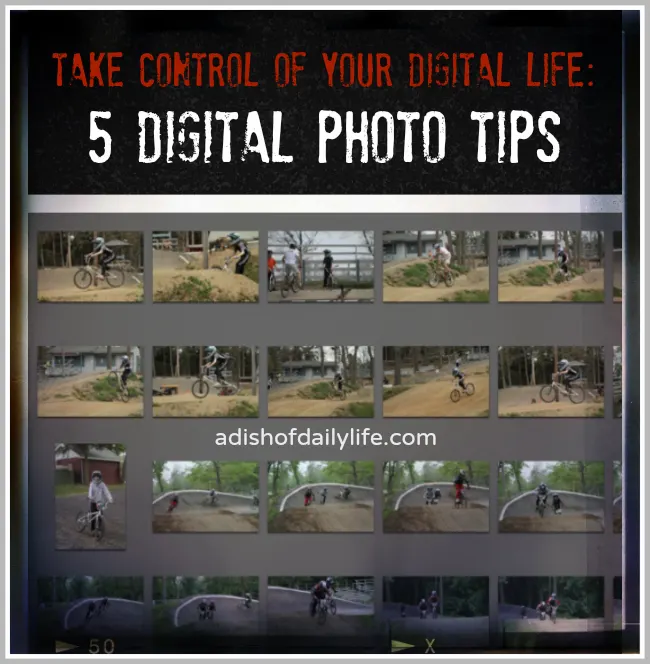 I've reviewed Epiphanie Camera Bags twice, and BOTH posts were very popular. These were giveaway posts, but they still receive hits on my blog daily and are re-pinned frequently as well so I am including them here. I am a huge fan of Epiphanie…their camera bag is not only stylish, but extremely functional! You can find me pretty much every weekend toting one bag or the other to my kids' sporting events. If you are looking for a camera bag, you should definitely be checking out Epiphanie!
I also love finding new ways to display my photos. WeMontage Removable Photo Wallpaper is absolutely genius! You can decorate your home and enjoy your favorite memories every day with this removable photo wallpaper that takes minutes to install. We made one for our vacation to Hawaii, which was a very special trip, and my oldest son has a smaller one of his soccer pictures hanging above his bed. Kids are always redecorating their rooms…your teen or preteen will love this!
Clearly blog commenting is a hot topic because two of my top ten posts are on this subject. My most commented on post for the entire year was How to Go From Zero to 50 Comments on Your Blog Posts! Blog commenting is how you get to know your fellow bloggers. It's how you build lasting relationships. And let's face it, we all like to feel like someone is listening to us, right?! However, if you are feeling kind of alone out there, you might want to check out 10 Reasons Why No One Comments on Your Blog. This situation can easily be fixed by making a few adjustments to your blog and social media habits!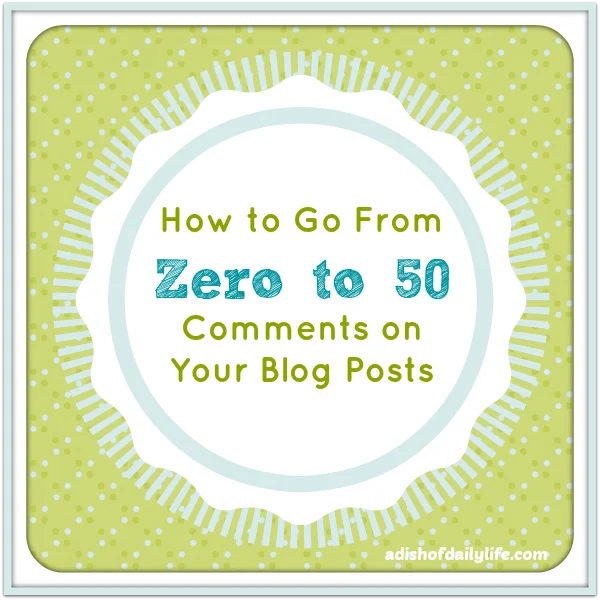 Need a great appetizer recipe to bring with you to a SuperBowl party? If you like spicy, Buffalo Chicken Dip with Texas Pete's Buffalo Wing Sauce is quick and easy…and so good! This is one of my go-to party recipes!
A post that I was genuinely surprised to see in my top 10 was Laugh Out Loud Funny Blogs to Brighten Your Day. It was a quick post I wrote for a writing prompt for a blog challenge. I don't know what I did right here, but funny blogs shows up quite often in my search terms. Not only do I get daily hits on this post, I also see clicks going out every day to the blogs I featured. It's the gift that keeps on giving! You'll love the three I chose…I promise!
Another post I was a little surprised to see grace the top 10 was my review of the movie "Bad Parents." When I heard about this movie, it piqued my interest. Clearly I wasn't the only one! I'm a sports mom, with three kids who participate in a variety of sports, and I tend to write about youth sports from time to time. Parents can get pretty outrageous when it comes to sports, and if you have children who play, you know what I mean. This one is definitely a lesson in what NOT to do when your kids play sports!
Last but certainly not least, How to Get Rid of the Skunk Smell on your Dog and in your House was actually written in 2012 but was one of my top posts again in 2013, so I am going to count it in this group. We have 3 dogs, and they have been skunked numerous times. They never learn. These remedies work better than any other I have found!
Did you read any of these? Which did you find most helpful?