The ultimate collection of Cinco de Mayo recipes from your favorite food bloggers!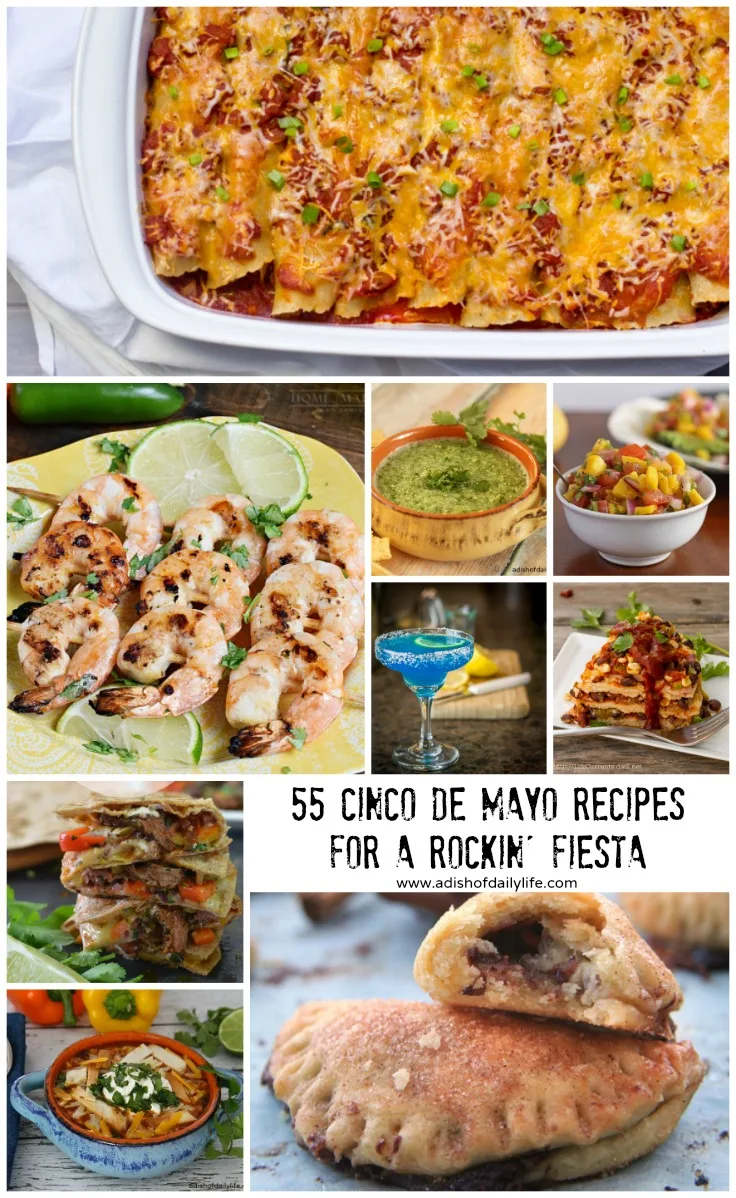 I could eat Mexican food every night of the week. I've never been to Mexico, and it's not part of my heritage. My husband's grandmother emigrated to the US from Lebanon via Mexico. But I don't think that really counts. I grew up out West where the Mexican food was fantastic. I think that's where my love for the food comes from.
So with Cinco de Mayo just about here, I decided to put together the ultimate collection of Mexican recipes from some of your favorite food bloggers (and maybe some you don't know) for you!
From cocktails and mocktails to appetizers and sides to main dishes and desserts, I've got you covered! You'll find just about everything you will need or want for your Cinco de Mayo celebration.
And best of all, I've got some easy recipes that you can put together fast (think under 30 minutes), so you can spend more time socializing with friends and family!
If you'd like to pin any of the individual Cinco de Mayo recipes, visit them directly from my collection and pin from the site. If you'd like to pin the entire collection for future reference, go ahead and pin the graphic at the top of this page.
Check out 55 of the Best Cinco de Mayo Recipes

by Michelle Nahom at Mode
How are you celebrating Cinco de Mayo this year? Which recipes are your favorites?