I know this isn't a food post. But I have a life besides cooking!
Earlier this week, I talked about the Disney Princess Half Marathon and shared with you my copycat recipe from one of my favorite dinners while I was there, Gnocchi with Cabernet Cream Sauce and Braised Beef Short Ribs. It was so good, I just had to try to recreate it! See, I had to fit food in there. If you didn't catch this recipe when I posted it, you should definitely hop over and check it out after you read this one.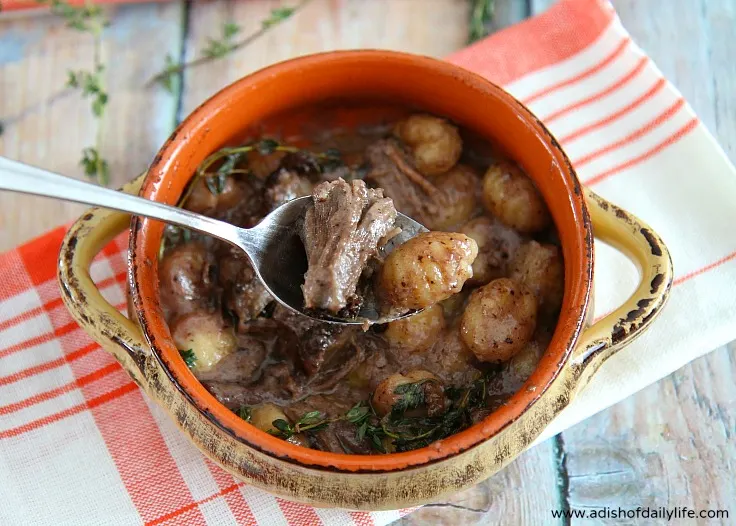 Anyway, today I'm going to talk about the race itself.
I've never really been a fan of big races, but I was really impressed with how well run the Disney Princess race was. From the start line to the water stops to the race finish, everything was well organized! I had a great time and plan on going back. I thought it would be fun to share the lessons I came away with!
7 Ways to Rock Your Disney Princess Race Experience
Travel with other princesses
This trip would not have been the same if I hadn't gone with friends. We had so much fun…sometimes a weekend away with friends is just what you need! I should have taken more pictures, but I only had my phone.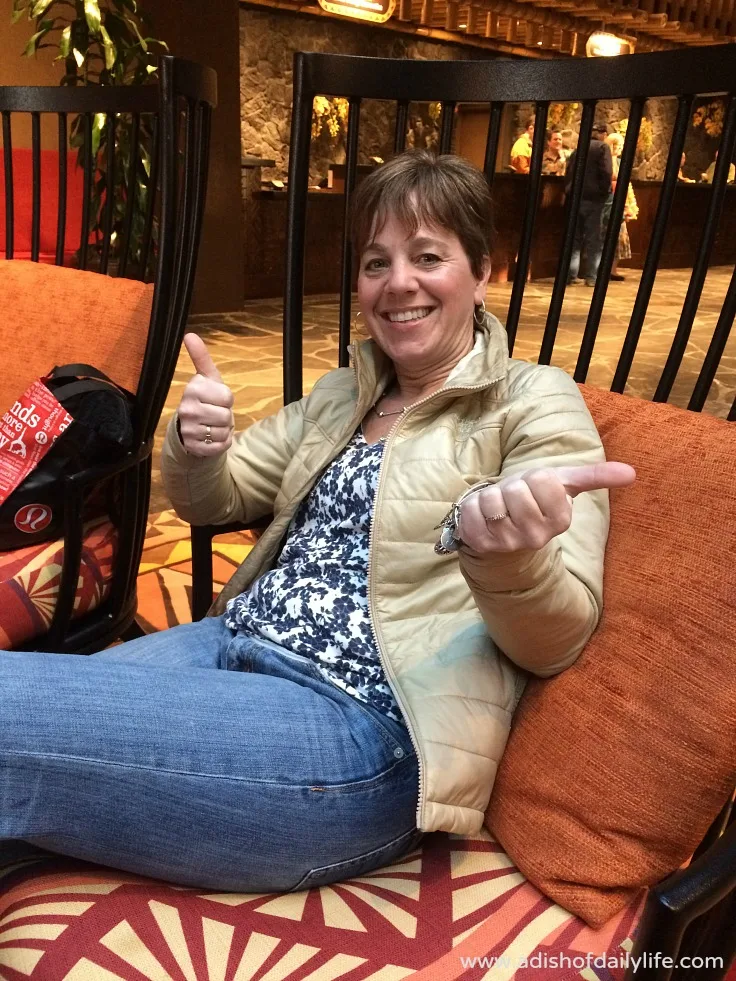 Prepare adequately
Running a half marathon is not like running a 5k. I had grand plans that I was going to be in shape for this. I was going to run all the way through this winter. Then it started snowing…and I went on winter break.
While I didn't do a lot of running, I did do a fair amount of snowshoeing, which is a pretty good workout in itself. That probably saved me. I didn't run a great time, but I did manage to run the entire way without walking.
Ok, we did stop once for this photo opp.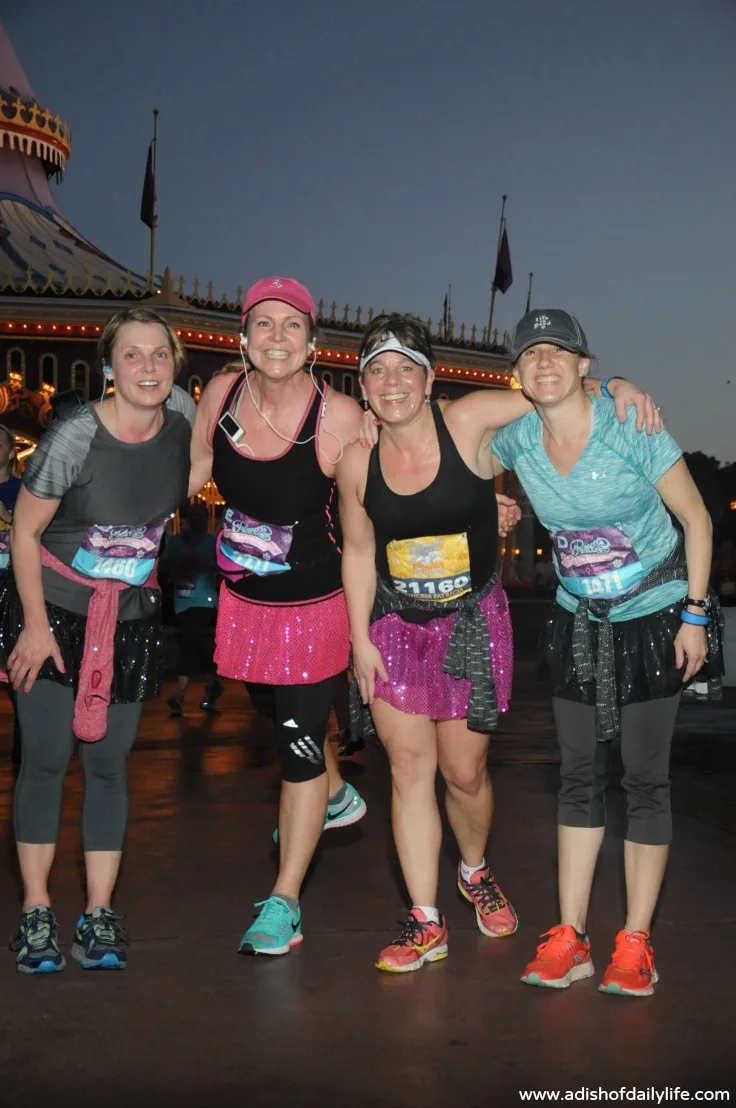 Take advantage of photo opps and the photographers along the course
Speaking of photo opps, that's half the fun of running a Disney Princess race. They have tons of photo opps set up along the race course. We didn't stop during the race, but we did pose with Prince Charming x 2 at the Expo.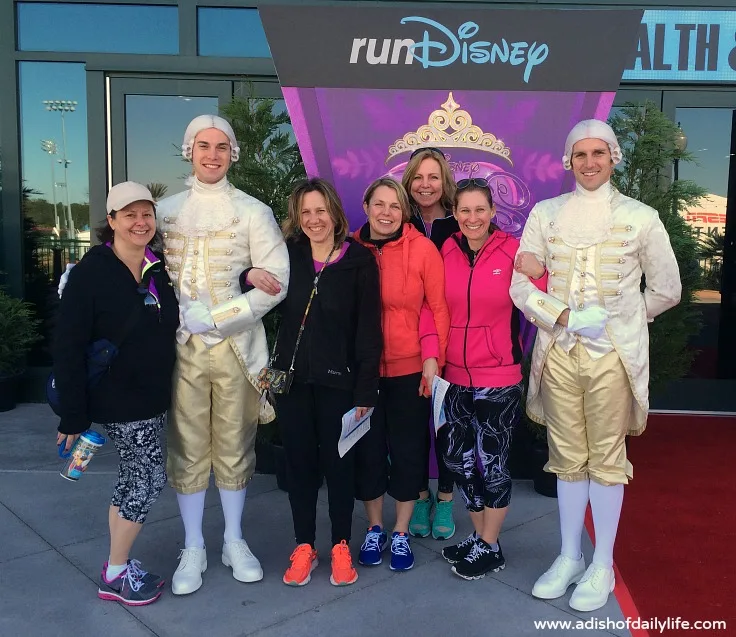 Get in the spirit
I'm not a costume person. But this is definitely the place to dress up like a princess and have a good time! We saw lots of great princess costumes. I wasn't going to dress up at all, but my friends convinced me to wear a sparkly skirt a couple weeks before the race. I'm glad I did. I don't think you'll see me in full costume next year…but hey, never say never.
And yes, I know, goofy pose. I don't know what we were thinking…it was early in the morning.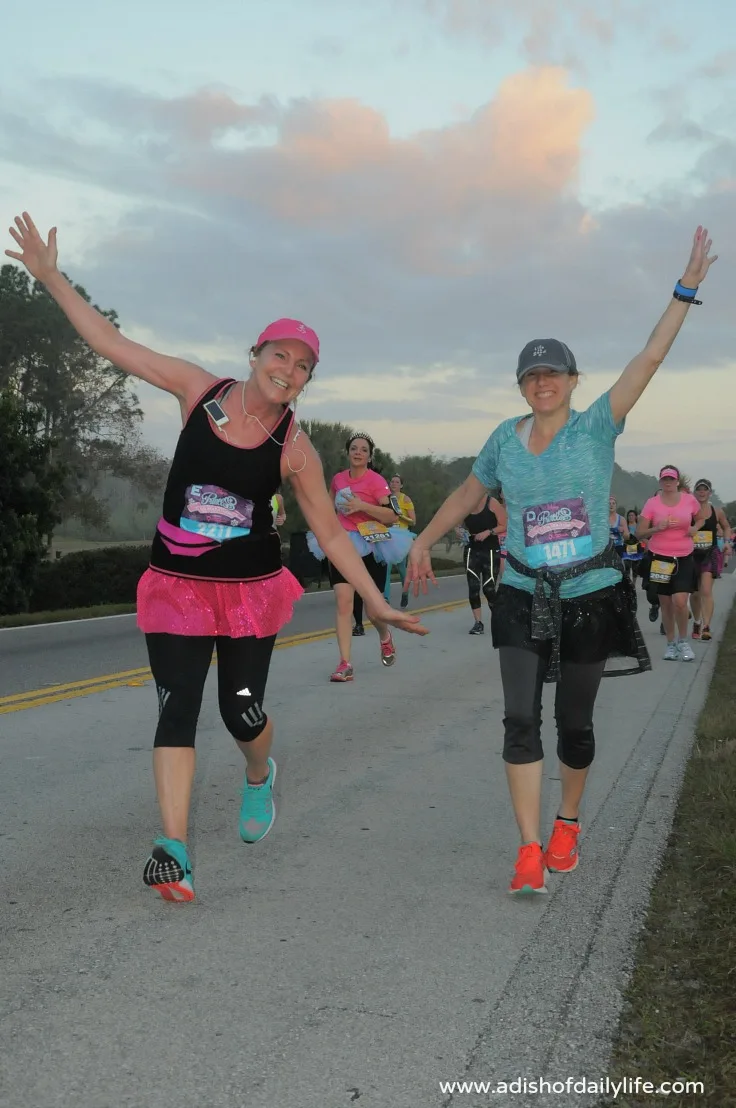 Get regular
This is a very important tip. You know what I am talking about. Yes, that regular. This shouldn't even be an issue for princesses but as it turns out, princesses are just like normal people. There is nothing worse than having to go, but not being able to. And during a race? That is just pure torture. I have never had this problem before, but I sure picked a great race to have it happen. One of my friends told me to drink coffee…did I listen? Turns out she was absolutely right! Next year I will be downing coffee every single day. I'm a quick learner.
At this point, I was just happy to be finishing.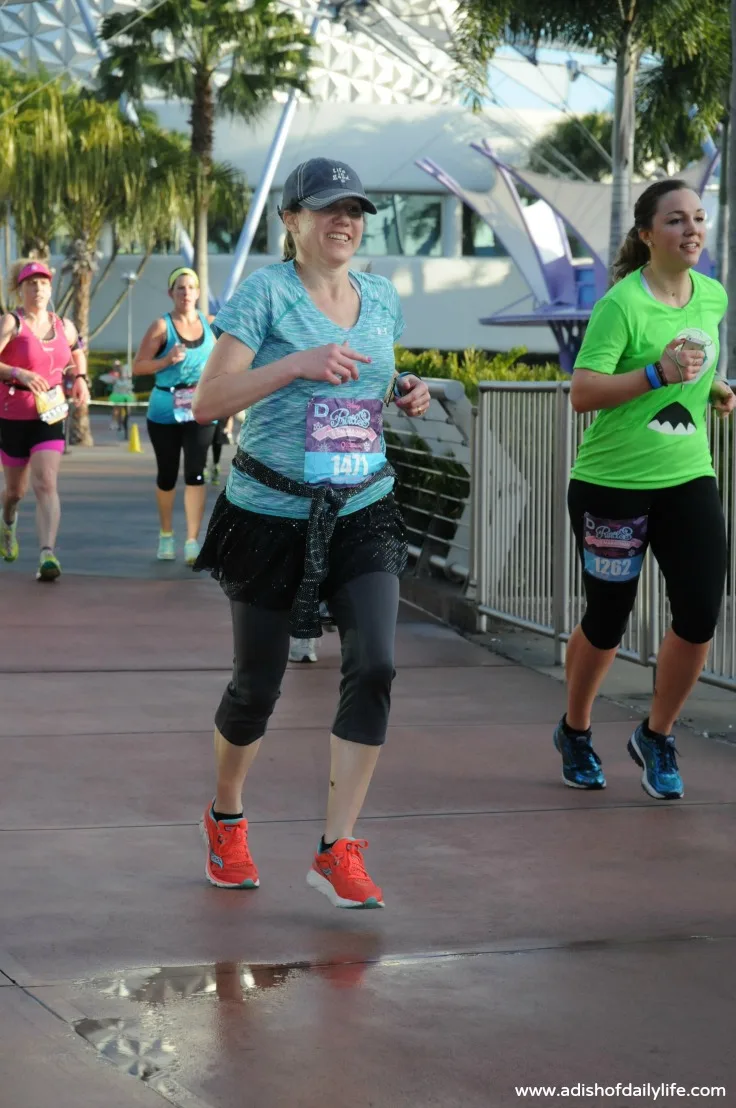 Plan, plan, plan
I am not the best planner. Fortunately several of the people traveling with us were. They planned everything, from having water and snacks delivered to our hotel room (smart move), to our dinner reservations for the entire trip. Everything went very smoothly, with the exception of our flight delay at the end of the trip. We used our extra time in the airport to drink margaritas and look for another destination race to run. We look pretty happy about having a flight delay, don't we? It was great fun, except for getting home at 3 am.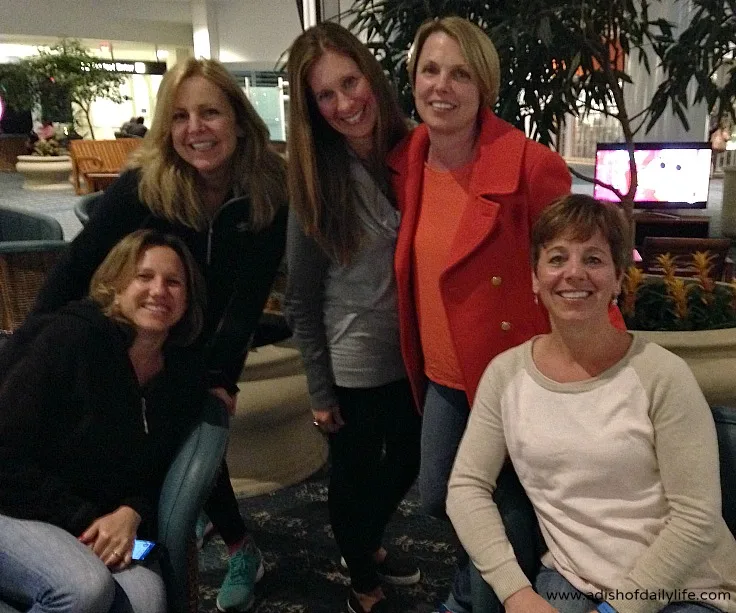 Find a good way to store your bling
If you run a Disney Princess race, you're going to get some pretty serious bling. A couple of our group did the Glass Slipper (10k and half marathon) and got extra bling!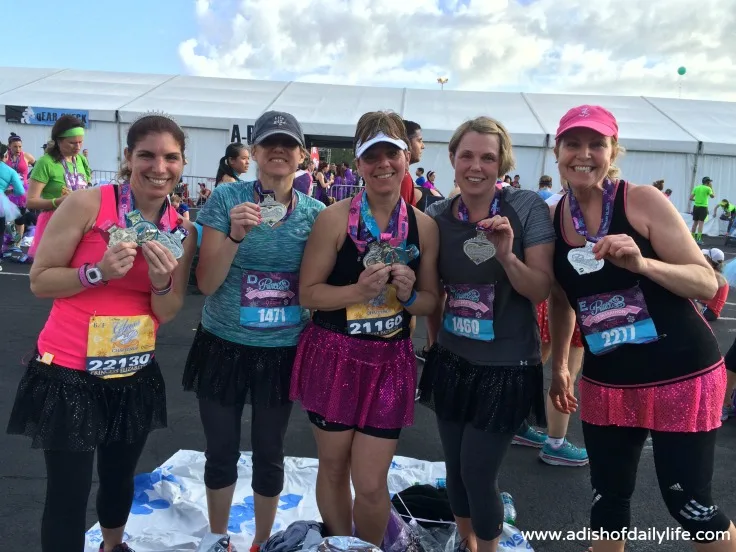 [Tweet "Ever run a Disney race? Here's 7 ways to rock your inner princess from @dishofdailylife! #running"]
Have you ever run a Disney race or another destination race? What did you think?