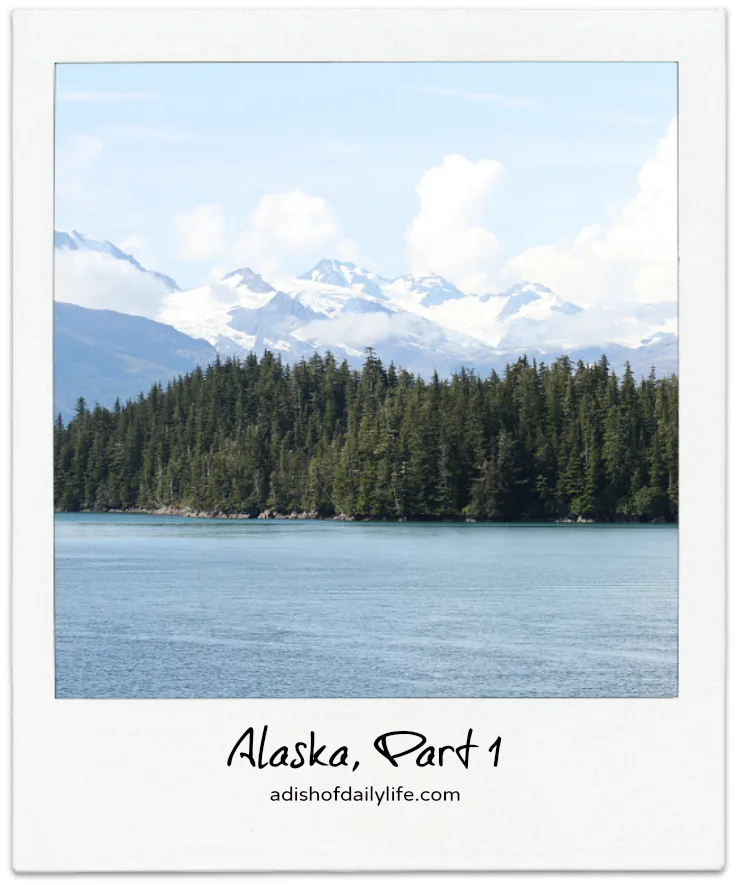 Alaska…a trip of a lifetime.
Hands down, this is one of the most amazing places we have ever traveled to. The vast mountains and endless forests, the beauty at every turn…every moment of this trip was unforgettable.
Today I want to talk about why we were there; next week, I'll talk about our adventures.
The reason for our trip was my brother in law David's promotion to Brig. General in the Air Force. For those of you who don't know, a Brig. General is a one star General.
Dave was the Commander of the 3rd Wing at Elmendorf Air Force Base in Anchorage for about 17 months. Now with his promotion, he's headed to the Pentagon to be the Regional Director for the Secretary of the Air Force.
We're looking forward to having Dave and his family closer. For the past six years or so, he's served outside of the continental US. It hasn't been easy to visit. DC, on the other hand, is just a few hours drive away.
My husband's father was supposed to be the one pinning the star on Dave, alongside Dave's wife, Kim. But as some of you know, my father in law lost his battle with cancer this summer. Since he couldn't be there, my husband made the decision that we would go help celebrate this big milestone in his brother's military career in his father's place.
Dave flies an F-22. He's flown in 2 wars. His love for flying has been entrenched in his life since he was a kid…it was something he and his father did together. Last Tuesday, he took what quite possibly could be his last flight in the military in a farewell to his unit in Alaska. After returning to the ground, the celebration continued with him being sprayed with champagne and a firehose by his wife and officers from his unit.
Here's the news clip of Dave's final flight:
The promotion ceremony was awe inspiring as well…we could not have been prouder. It was truly special to have the opportunity to celebrate this moment with Dave and his wife, Kim.
[Tweet "Celebrating a momentous occasion in our trip to #Alaska, via @dishofdailylife"]
Although our trip was to celebrate Dave's promotion, we had several days to do some sightseeing as well. We packed in as much as we could! Stay tuned next week for part 2 of our trip, Anchorage Travel: 7 Must See Places to Visit!