Disclosure: This post is sponsored by Arctic Cove; however, all thoughts and opinions expressed are my own.
Work or Play…Arctic Cove has just what your cool Dad needs to beat the heat this Father's Day!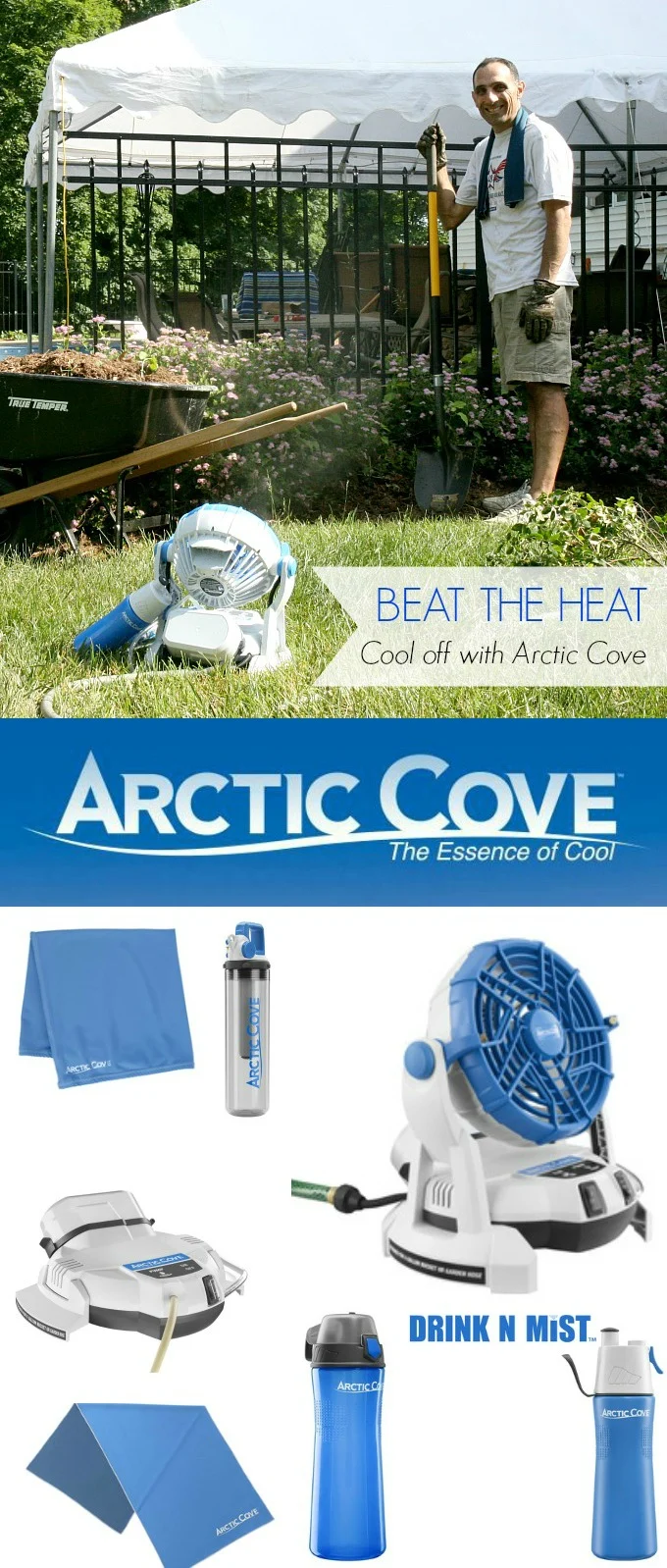 Dads are often the unsung heroes.
But with Father's Day right around the corner, I think it's time for a shout out.
There is nothing "cooler" than a Dad who is really involved in his kids' day to day lives.
When I met and fell in love with my husband in college, I knew he was going to be a great dad. He was always the first to lend a helping hand to anyone, and was one of the most considerate people I knew.
Fast forward 23 years, and three kids later.
My husband is a man who wears a lot of hats.
Coach Dad for example.
He's coached multiple sports, and multiple teams in one season. He always made it fun, and even made a few silly bets along the way.
He told our daughter's team that he'd shave his head if the girls made a serious run at the State Cup…specifically they had to get at least to the semi finals. Those girls were on a mission. The day they won their quarterfinal game, they wanted to go straight to the barbershop. I wish I could find a picture!
Then there was the time he and his friend who he coached with made a bet with the boys' soccer team…and lost.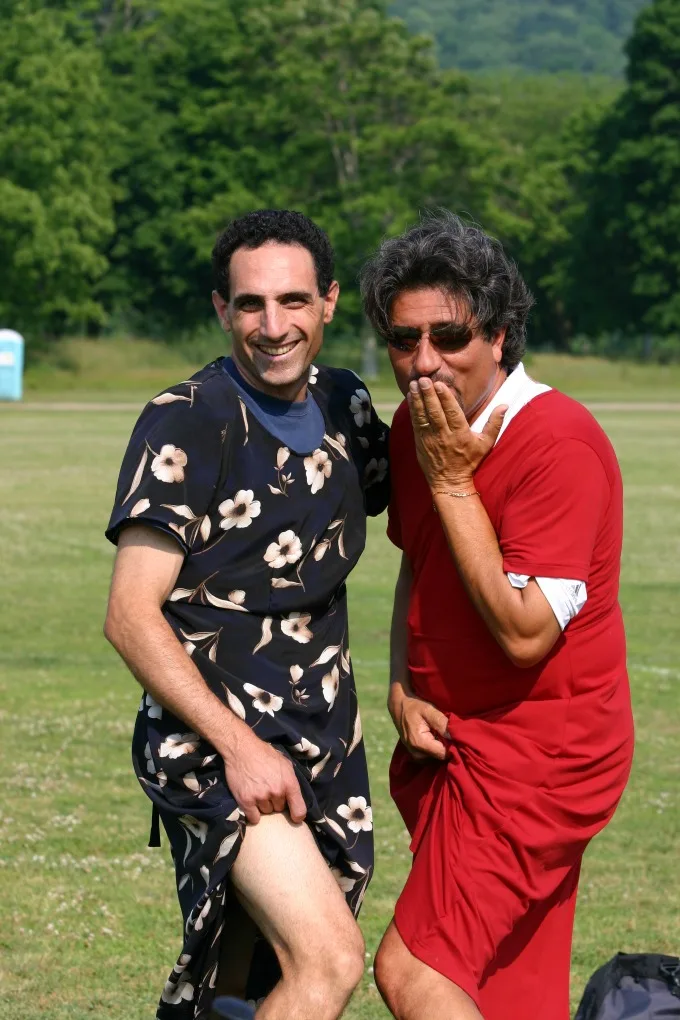 He's always done fun stuff like biking to games with our kids. Everyone thought he was nuts, but our kids loved doing it.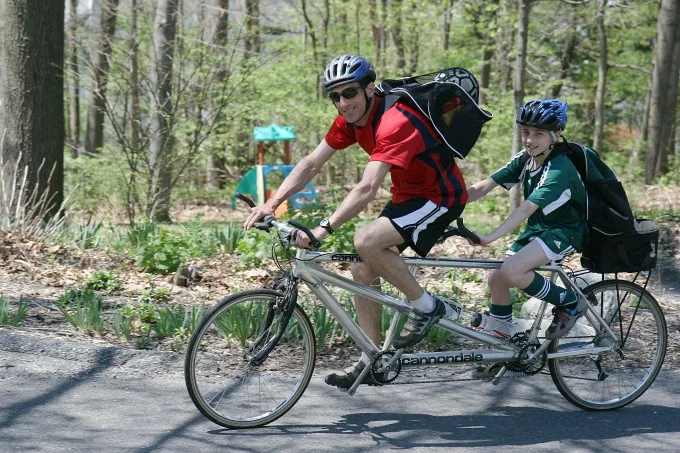 He's never pushed our kids towards his sports of choice, but watching Dad do something for consistently through all these years has made an impression. After cheering for him at countless road races and triathlons, we now have two kids that love to run…and bike and swim. The oldest only likes to run if there is a soccer ball involved…hey, two out of three isn't bad!
Eleven years later…
Even though we have teenagers now and youth sports are behind us, he's still coaching. When the track coach at the high school left, my husband immediately applied for a assistant position to help out. He ran in college (he won't tell you, but he was an All American in cross country for the University of Colorado), and for years volunteer coached at a prep school. The new coaching staff had a great first season, and my husband had a lot of fun too!
He's not just Coach Dad though. He's also always been good about meeting the kids where they were at. Paintball, BMX racing…whatever the kids want to try, he jumps right in.
Right now he's in the middle of a huge backyard project. This Arctic Cove cooling kit couldn't have come at a better time!
[Tweet "Great gifts for Cool Dads! Be the #EssenceofCool with @ArcticCove #FathersDay"]
This weekend was hot, but he's in a hurry to get our backyard project done before our annual 4th of July party. He spent all day Saturday expanding the fence that surrounds our pool on two sides to accommodate the hot tub he put in and the fire pit he plans to build. He also plans to add a deck around the hot tub, two small patios and a small stone wall. It's going to be a busy next couple of weekends!
He really loved the Bucket Top Mister, which you can use with and without a bucket. He connected it to the hose while he was working in the yard…the misting definitely helped to keep him cool while he was working. He also was getting some good use out of the Drink N Mist and the Super Cooling Towel, as you can see.
The dogs even got in on the cooling action. In fact, one of the dogs even settled in for a nap right in front of it at one point!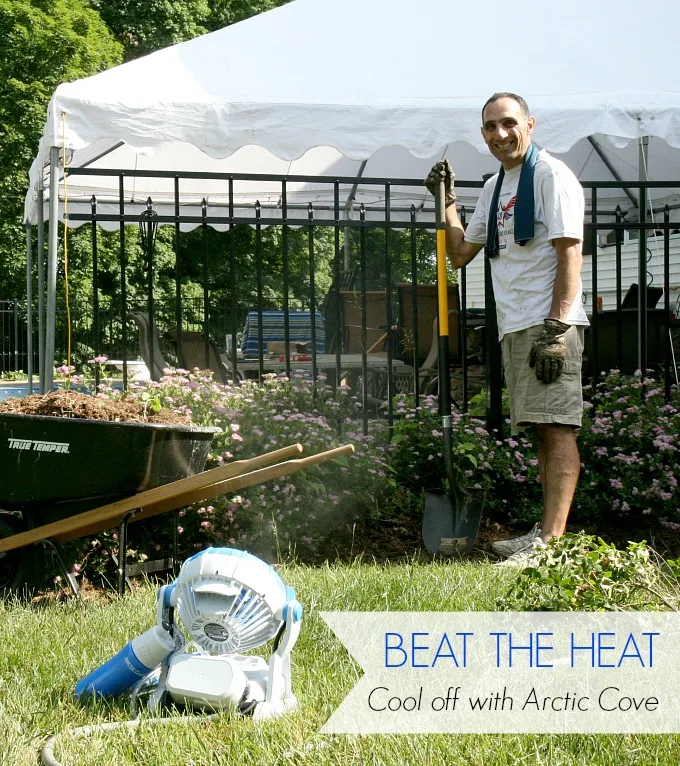 On Sunday, my husband brought it along (with a bucket this time) to our oldest son's last soccer game. It was nice for the boys to get some misting action since it was such a hot day, and they were also short players as well.
I have a feeling the other team might have been a little jealous!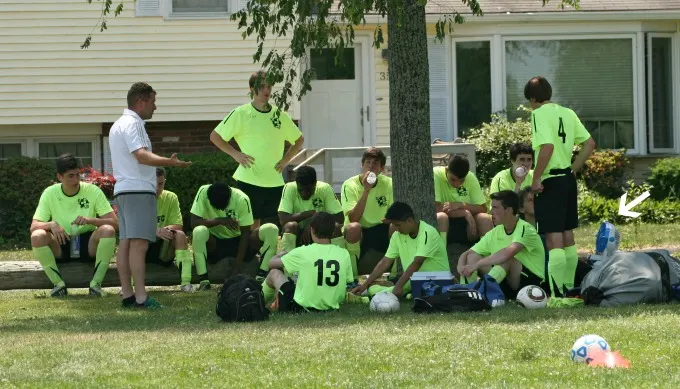 Once the summer is in full swing, we do a lot of entertaining by the pool. I have my eye on the Polar Party Music, Misting, & Light Tower…I know my husband would love that!
If your husband is the "Coolest Dad" on the block too, check out Arctic Cove for some fabulous Father's Day gift ideas!
VISIT ARCTIC COVE TODAY!
Facebook / Twitter / YouTube / Pinterest / Instagram
Arctic Cove Coolest Dad contest
Head over to Arctic Cove and enter their Coolest Dad contest! Share a photo of your #coolestDad on Facebook, Instagram or Twitter and don't forget to tag @ArcticCove. You could win a Polar Party Music, Misting, & Light Tower, as well as some of cool Arctic Cove products worth over $230!
Arctic Cove Cooling Kit Giveaway with A Dish of Daily Life
Plus I have another chance for you to win some Arctic Cove Cooling products!
Arctic Cove is giving one lucky reader from my blog a Beat the Heat Cooling kit including the following:
Plus a RYOBI Upgrade Kit, which includes a RYOBI battery and charger kit (not pictured; RYOBI ONE+ batteries are compatible with a variety Arctic Cove 18V products and RYOBI Power Tools)
US entries only please. Must be 18 to enter.
a Rafflecopter giveaway
So…what makes your special guy a cool Dad? Let me know in the comments below! And GOOD LUCK!