Blueberry Prosecco…blueberry vodka layered over your favorite prosecco, and garnished with fresh blueberries, raspberries, strawberries and cherries for a fun red, white and blue cocktail.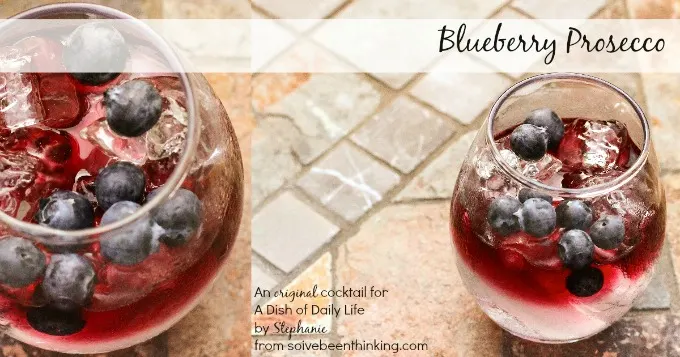 Hi! It's Steph again from "So, I've been thinking…" and I'm back with a cool, layered patriotic drink perfect for celebrating the 4th of July…or because it's summer or because it's delicious and looks great and, hmmm, don't you want a cocktail right now? Blueberry Prosecco is perfect for right now, too.
Blueberry Prosecco
Blueberry Prosecco is as simple to make as it sounds: blueberry vodka layered over your favorite prosecco. I garnished it with fresh blueberries but if you'd like to make it more festive add some raspberries, sliced strawberries or cherries. You'll get a fun red, white and blue cocktail to serve your guests on the upcoming holiday.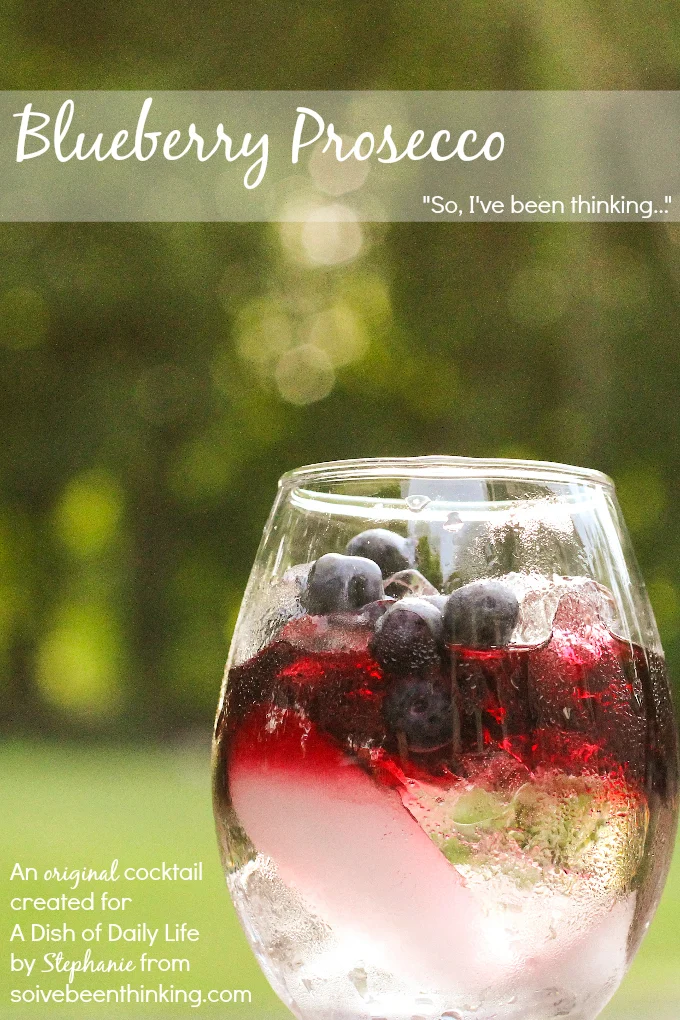 Blueberry Prosecco is a single serve drink – meaning you will have to make individual drinks for each person – there is no make ahead or batch recipe. This is not a problem though, while it looks like you have to be really careful, I found creating the layers to be surprisingly easy.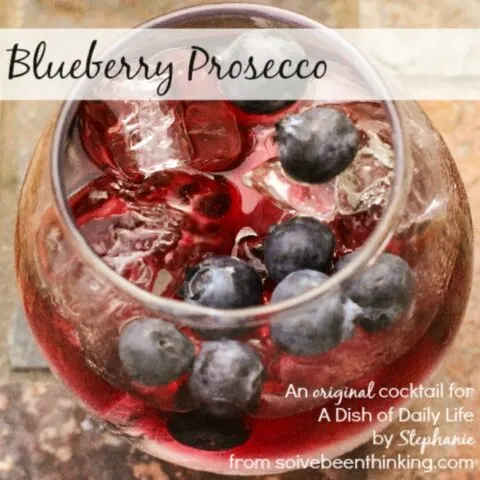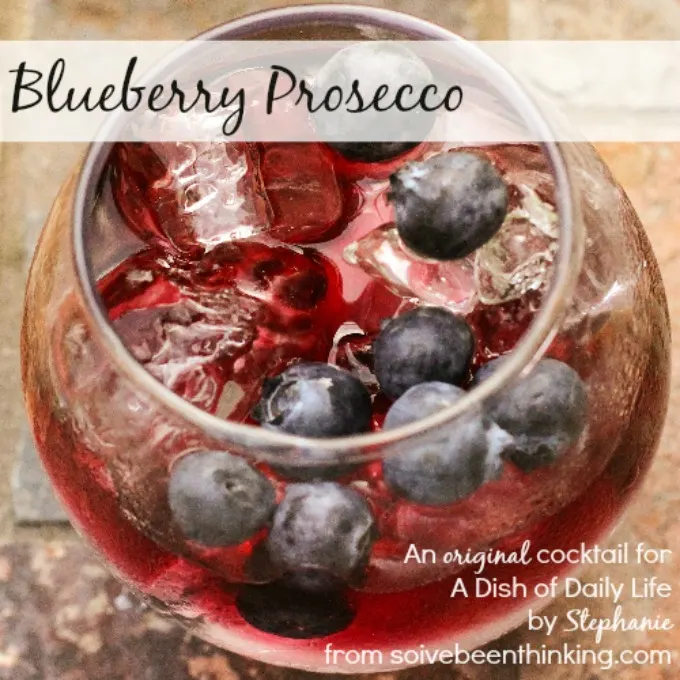 Blueberry Prosecco
Ingredients
1 bottle Triple Eight Blueberry Vodka
2 bottles of your favorite prosecco
blueberries (optional)
raspberries, sliced strawberries or cherries (optional)
Instructions
Fill a stem-less wine glass with ice
Slowly pour 3oz chilled prosecco (tilt the glass to the side and pour prosecco down the inside of the glass to minimize bubbles)
Stand the glass back up to let the prosecco settle (a couple of seconds)
Tilt the glass to the side again and slowly pour (1.5 oz/three count of) vodka over the ice against the side of the glass. The vodka will float.
Garnish with fruit.
Notes
*each drink is 2 parts prosecco to 1 part vodka, this recipe makes at most 16 drinks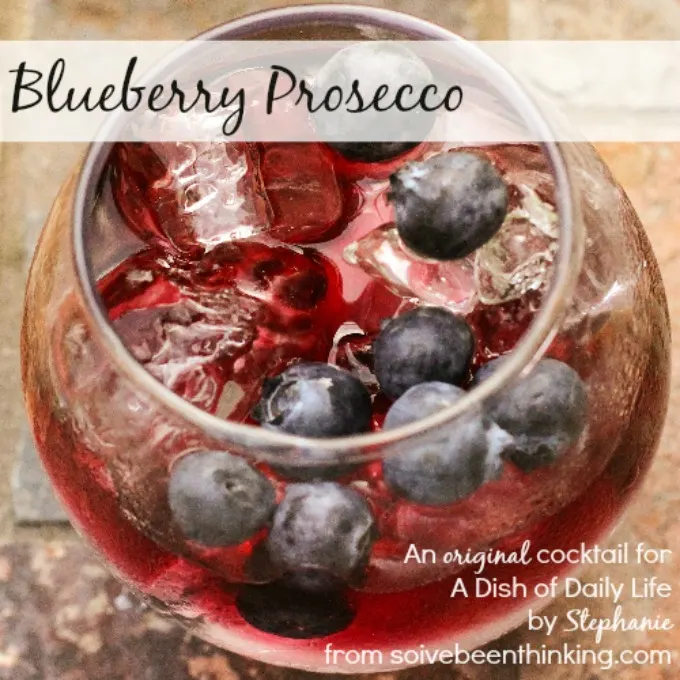 I recommend Triple Eight Blueberry Vodka because of the color and because it has a fresh blueberry taste, not a candy sweet taste. Also, you've probably figured this out but it bears mentioning…if you use clear vodka you won't see the layers.
I also recommend stirring the cocktail (lightly) before drinking so you'll get both prosecco and vodka in each drink. Not that there's anything wrong with drinking the vodka first and finishing with the prosecco, I'll bet that's probably delicious, too.
As I've mentioned before, I like my drinks to be a little less sweet. I think this one is fine for everyone – it's not too sweet and it's not at all sour. If you like your drinks to be on the sweet side my recommendation is to use an asti spumante, moscato, or any sweet sparkling wine instead of the prosecco.
However you decide to make Blueberry Prosecco, make it yours: use your favorite brands and fruit and as always, enjoy! Cheers!
Remember to please drink responsibly and always have a designated driver. Stay safe over the 4th of July holiday!
For other cocktails you may enjoy, check out my Pinterest drink board!