An easy gluten free appetizer, this Cheese Crab Dip is sure to be the hit of your next party!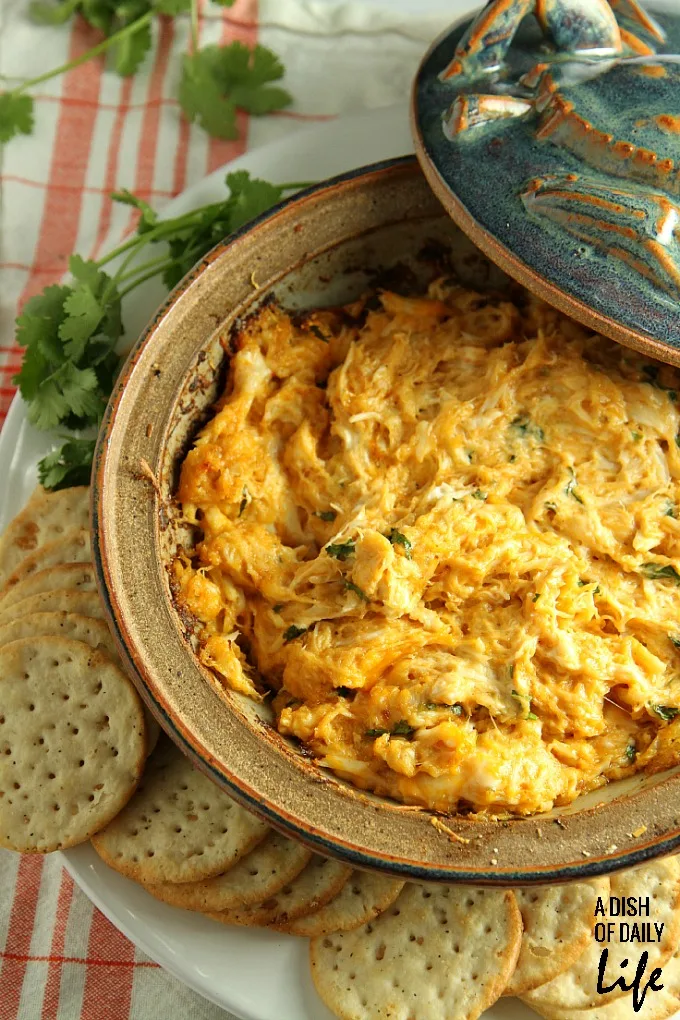 We enjoy entertaining in the summer time. Our kids usually don't get out until close to the end of June, so most of the time, our first big party is for the 4th of July. This year though, my oldest son is graduating high school on Saturday, so we're frantically trying to get the house and the yard ready for a party this weekend!
I don't know the dietary needs of everyone coming, but I like to make sure I have gluten free options.
When my youngest son was little, he had a severe wheat allergy. He had to be rushed to the hospital several times, and it was very scary, because at first the doctors couldn't figure out what was causing his symptoms. When they finally determined what the issue was, the whole family went on a completely gluten free diet. We didn't know if he had celiac disease or not at that point, but with the severity of his symptoms, we weren't taking any chances. We were on a gluten free diet for two years before we got the green light that he could have wheat again.
While we no longer eat a gluten free diet, we still often cook gluten free.
Cheese Crab Dip
This delicious cheese crab dip is a fabulous gluten free appetizer…and if I didn't tell you, you'd never know it was gluten free.
I used cracker crumbs from the Breton White Bean with Salt and Pepper crackers as part of my cheese crab dip's base, and then I also served the crackers alongside of the dip as well. This is no ordinary cracker…it is quite flavorful, and complements the cheese crab dip very nicely!
In addition to white bean option, Breton also has original with flax, herb and garlic, and black bean versions. They're all certified gluten free by the National Foundation for Celiac Awareness Gluten Free Certification Program.
In both Breton's black bean and white bean crackers, beans are the main ingredient, with Arrowroot flour listed second. I like that I can look at the ingredient list and recognize the names. It's important to me that I know what we are eating!
Each serving contains two grams of fiber and two grams of protein. And these new crackers are also low in saturated fat, contain no artificial colors or flavors, have no cholesterol and are trans-fat free. This makes me feel good about serving them to my family and friends!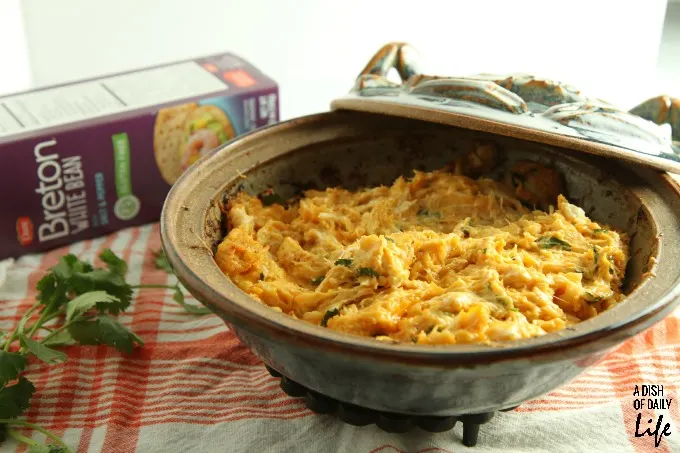 My cheese crab dip is super easy to make too. It only has a few ingredients, and you literally just mix it all together and pop it in the oven. I put a good bit of sriracha in it, because I like a little kick, but you can always tone it down.
Don't you just love my crab dish?! Would you believe we got it as a wedding present 23 years ago?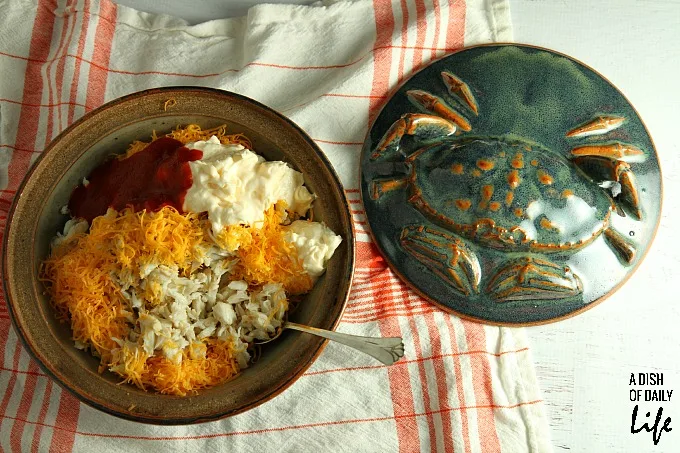 I almost forgot my cilantro, but I remembered last minute! If you are not a cilantro fan, feel free to use parsley or even green onions. They'll both work.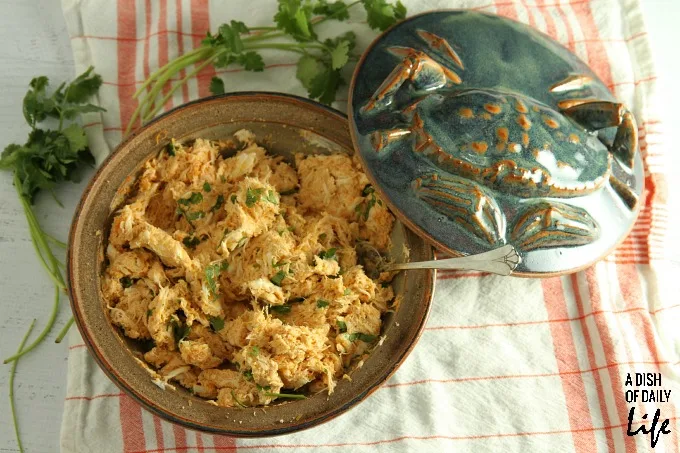 Add the rest of your cheese before you pop it in the oven.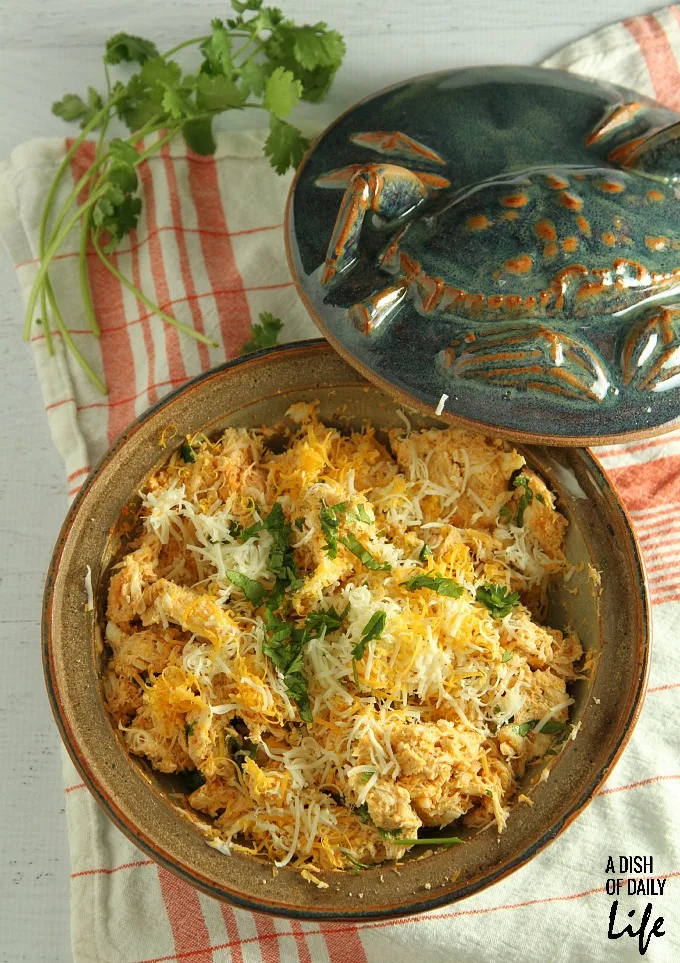 Doesn't it look good?!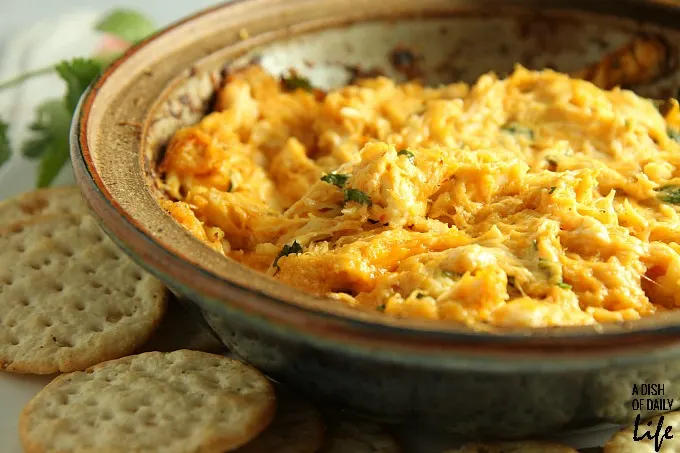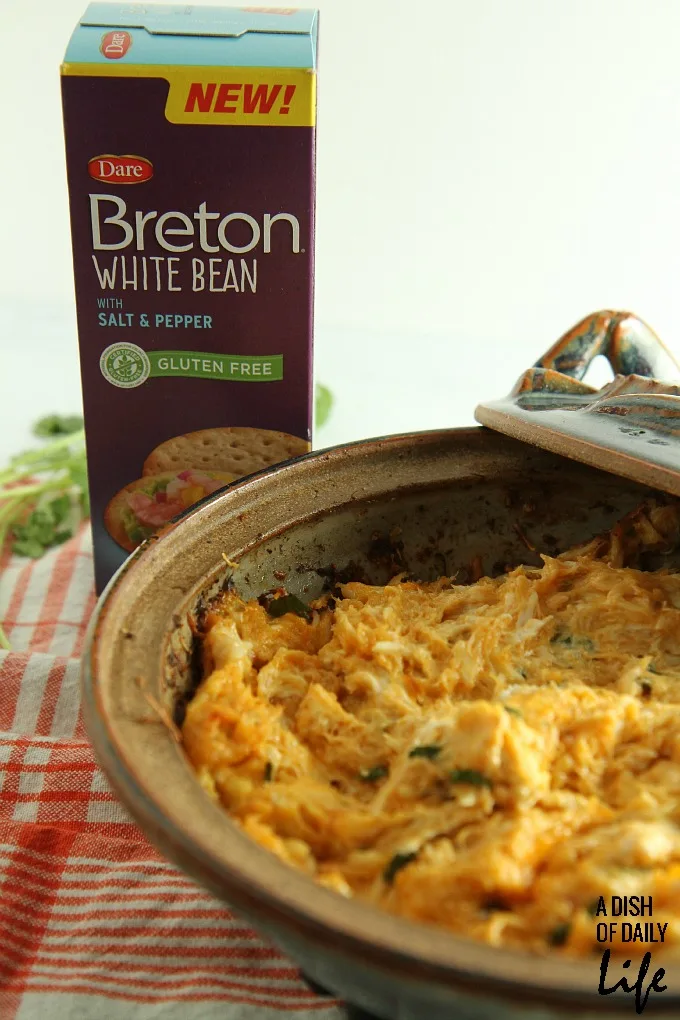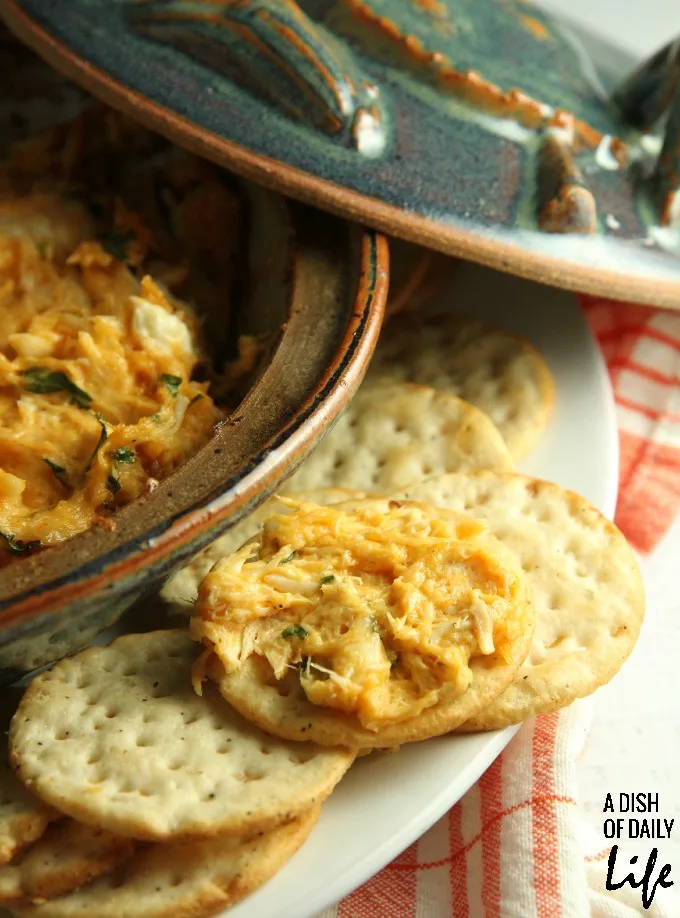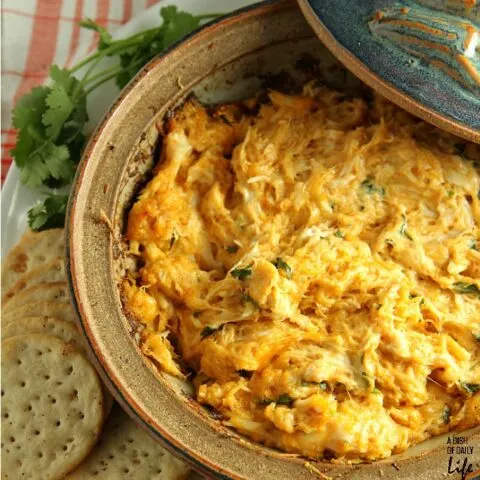 Easy Crab Dip Recipe
This delicious gluten free cheese crab dip will be the hit of your next party!
Ingredients
1 lb canned lump crab meat, picked over for shells
1 1/2 cup grated cheddar cheese (I used a mix of cheddar and pepper jack)
3/4 cup mayonnaise
4 oz cream cheese
3 tablespoons sriracha
3 tablespoons cilantro
1/2 cup Breton white bean cracker crumbs (about 15 crackers)
Instructions
Preheat oven to 350 degrees.
Crush your crackers. (I use a rolling pin to turn them into crumbs).
Mix crab meat, 1 cup grated cheddar cheese, mayonnaise, cream cheese, sriracha, cilantro, and Breton white bean cracker crumbs together.
Top with the remainder of the grated cheese.
Cook for 30 minutes until dip is bubbly on top.