The vodka spritzer defines "refreshing summer cocktail." Add some simple syrup made from fresh cherries and cilantro and even the hottest days will be a breeze.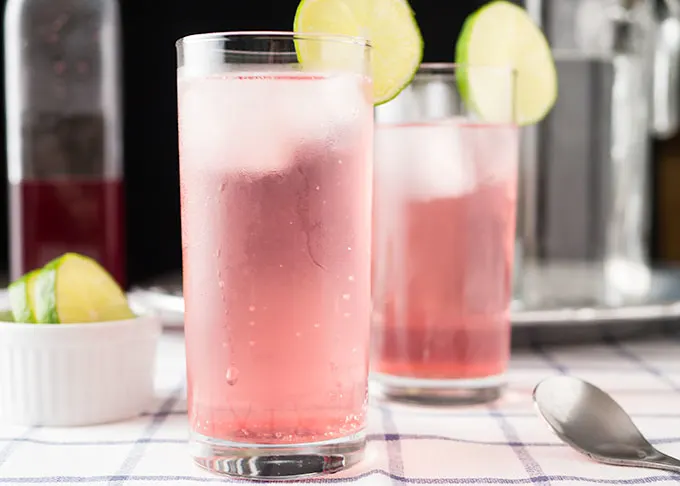 Cherry + Cilantro Vodka Spritzer
It's that time of year! Cherries are everywhere and I've been lovin' up on them big time.
I started showering them with affection by turning them into Amaretto Sour Cherry Popsicles. Then I continued my adoration last week with Cherry and Roasted Serrano Salsa. And, because I still haven't had enough, I'm here today with this vodka spritzer.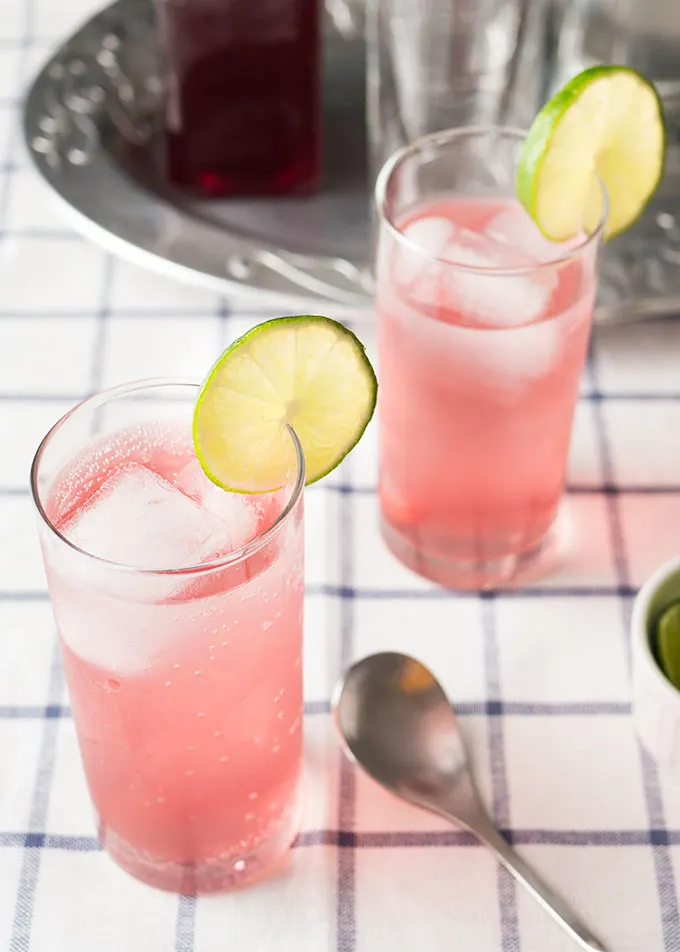 And it's downright dreamy. Just the right amount of sweetness offset by the bite of the vodka and tang of the lime. And then, just when you think you've got this cocktail figured out, the bright taste of cilantro pops out and says, "surprise!"
This works great as a mocktail, too. Just leave out the vodka.
This vodka spritzer begs to be the drink of choice at a big lawn party where everyone is wearing white and playing croquet. I'm having all kinds of Great Gatsby fantasies. Although, in reality, I think they were more into the hard stuff.
But, regardless of whether or not you have a yard (I don't, for the record) or a dress code (kind of a fun idea) this is a great cocktail for summer entertaining. Make a big pitcher and invite some friends over. Your biggest challenge will be keeping the ice stocked.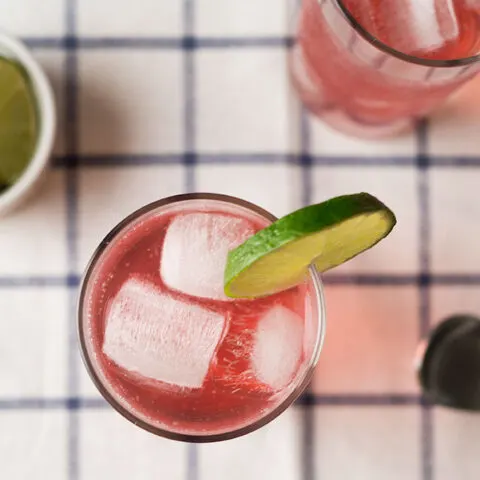 Cherry + Cilantro Vodka Spritzer
A light, refreshing summer cocktail.
Ingredients
For the simple syrup:
3/4 cup granulated sugar
1 cup water
1 cup pitted cherries
1 cup cilantro leaves, roughly chopped
For the cocktail:
8 ounces vodka
2 ounces fresh lime juice
soda water to top
Instructions
For the simple syrup:
In a saucepan over medium heat, combine sugar and water.
Stir until sugar is dissolved.
Add cherries and cilantro and bring to a simmer.
Simmer 10 minutes, stirring occasionally and breaking up cherries with back of wooden spoon.
Remove from heat and let cool.
Strain into air tight container and store in fridge. Will keep for up to a month.
For the cocktail:
In a pitcher, combine vodka and lime.
Fill four collins glasses with ice.
Add 1 1/2 ounces simple syrup to each glass.
Distribute vodka/lime juice evenly among the four glasses.
Top with soda water.