We love pesto…we eat it all summer long and try to freeze as much of it as possible, so we can enjoy it into the winter months. Most of the time we just make basil pesto, but we belong to a CSA, and sometimes we get garlic scapes in our harvest. These are a real treat! We use them just like we would use garlic, interchanging the two. They're great sauteed with other vegetables, and they can also be chopped into a salad.
Or, you can also use them to make this delicious Garlic Scape and Basil Pesto, with a recipe from Farmer Paul Bucciaglia and Rebecca Batchie. For more tips on how to use garlic scapes, and additional vegetable recipes, check out Fort Hill Farm's website!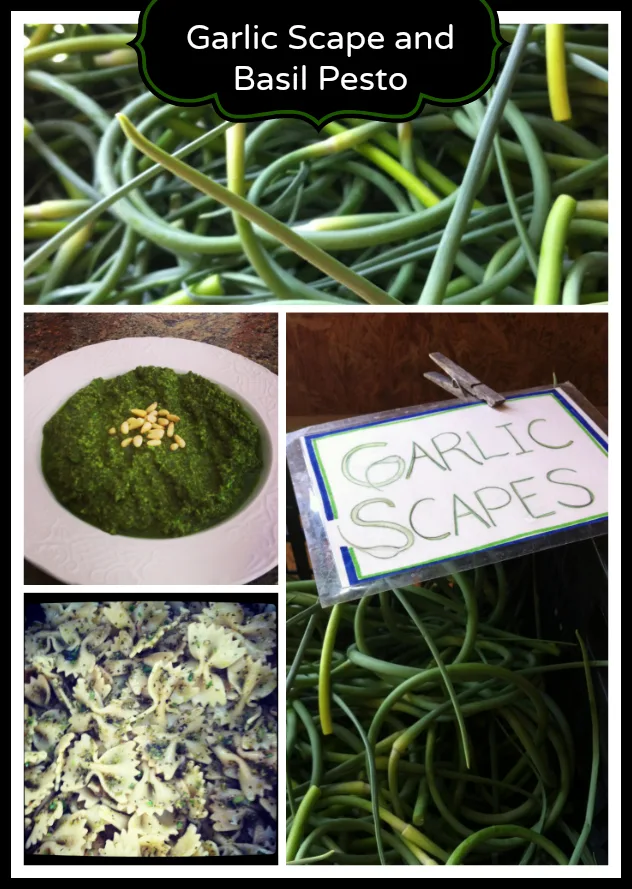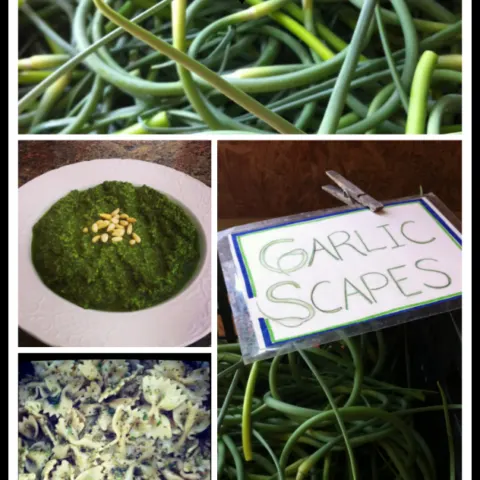 Garlic Scape and Basil Pesto
Nothing says summer like pesto! You'll love this delicious recipe!
Ingredients
2 cups garlic scapes, whip removed, chopped into 1 inch pieces
2 cups basil leaves
2/3 cup extra virgin olive oil (use a high quality grade)
1 cup grated Parmesan cheese
2 tsp lemon juice
3 TBSP pine nuts (you can substitute walnuts)
Instructions
Combine garlic scapes, basil, olive oil, and lemon juice to a food processor. Pulse until well blended. Add Parmesan cheese and pine nuts, blend a bit more.
Mix into pasta (reserve some to put over the top of the pasta), or on top of fresh Italian bread. Top with freshly ground black pepper.