Gnocchi with Cabernet Cream Sauce and Braised Beef Short Ribs…a rich dish full of comfort food flavor! Copycat recipe from The Wave Restaurant at Walt Disney World.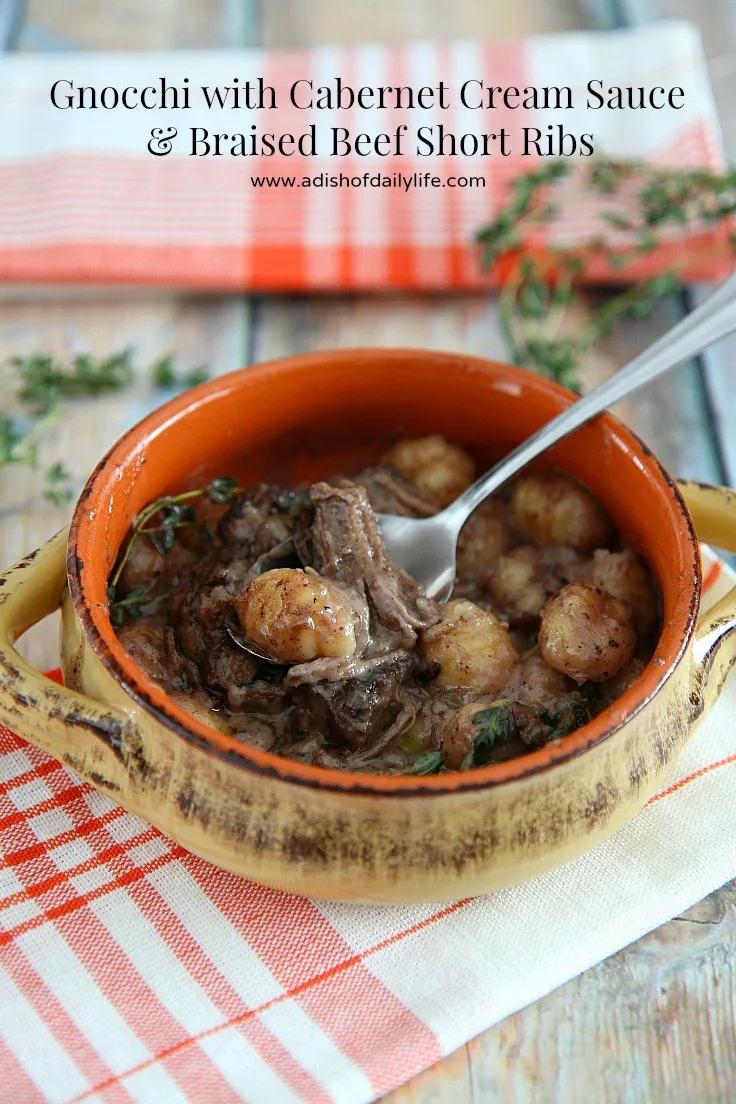 As some of you know, a few weeks ago, I went down to Florida and ran the Disney Princess Half Marathon with some friends. To be honest, I got talked into the race by my friends. They've run it before, but I never run big races. In fact, I hardly run any races at all…two a year usually, the New Milford 8 miler and the Kent Pumpkin Run.
Nothing quite like this.
But a girls weekend in Florida sounded like a lot of fun. And we were running on a regular basis this fall. I figured it would be no problem to run a half marathon if we kept up the running. However, winter hit hard here in the Northeast…the roads have been icy and an already narrow shoulder was pretty much nonexistent due to big snow piles on the side of the road. I'm not a big treadmill fan. All of this added up to almost no running the last couple months before the race.
Every week I would say, I'm going to start back up again. And every week it didn't happen. *Hanging my head in shame*
In case you are wondering, skipping your training in the months before a half marathon is really not a good idea.
But more on the race later…I promise I will share later this week!
The girls weekend part of it was a lot of fun. We spent some time in downtown Disney, indulged a little, and even cozied up to Mr. Potato Head.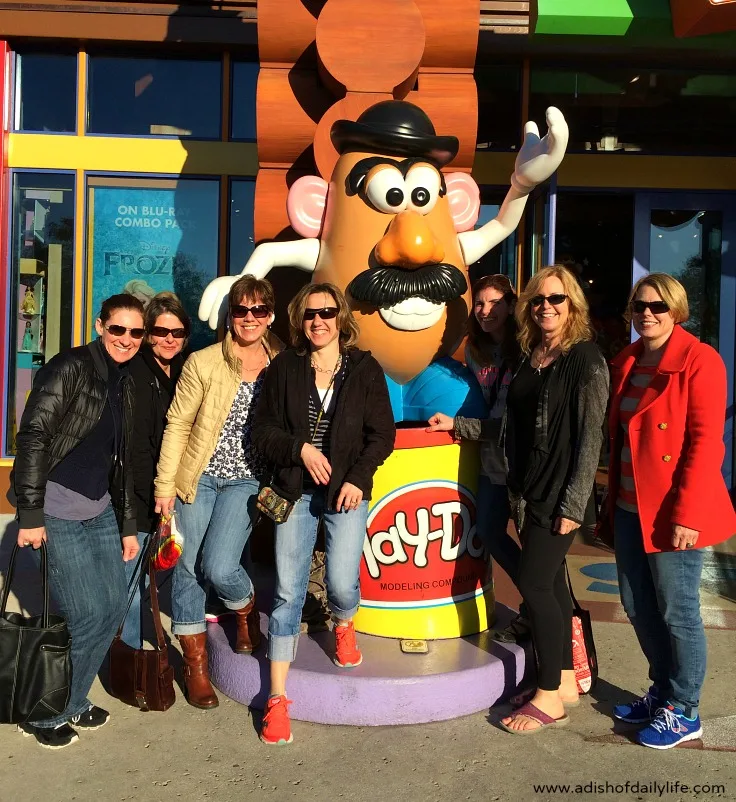 We were terrorized by this very bold squirrel at the pool. He was actually climbing up on chairs in search of food!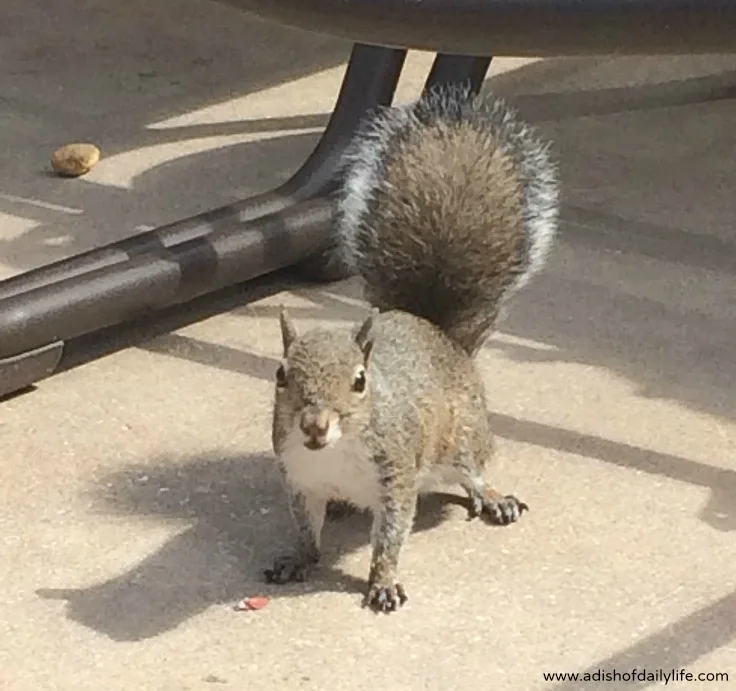 The ladies that planned our adventure made reservations at some great restaurants. My meal at The Wave Restaurant was the one that inspired this recipe. I had a Potato Seared Gnocchi with braised beef short rib and a cabernet cream sauce. It was AMAZING! I didn't take a picture of it, but now I wish I had. I looked for the recipe online when I got home, but couldn't find anything.
So what does a food blogger do? She tries to reconstruct it.
My Gnocchi with Cabernet Sauce and Braised Beef Short Rib wasn't exactly the same as the one I had, but I was pleased with it. My family enjoyed it too, so that was a major win as well.
Then the other day I was talking to one of my friends that also went on the trip, and she was in the middle of trying to make the recipe that she'd had for dinner that night too…a vegetable curry! I have a feeling we'll be back to visit The Wave again next year!
Gnocchi with Cabernet Cream Sauce and Braised Beef Short Ribs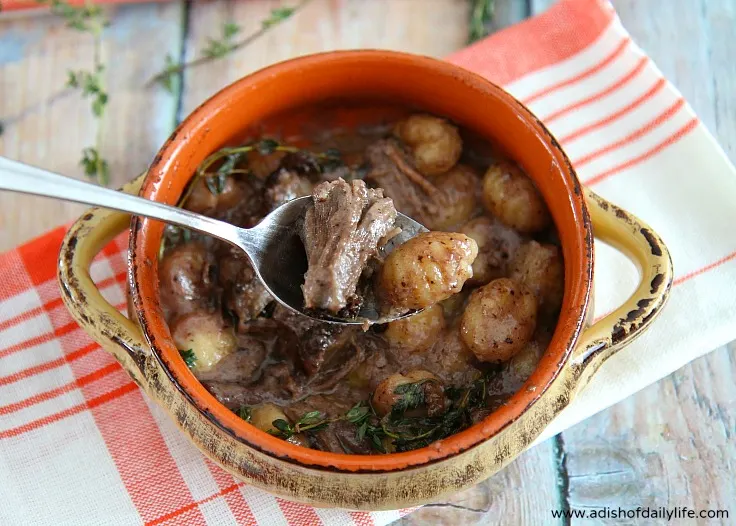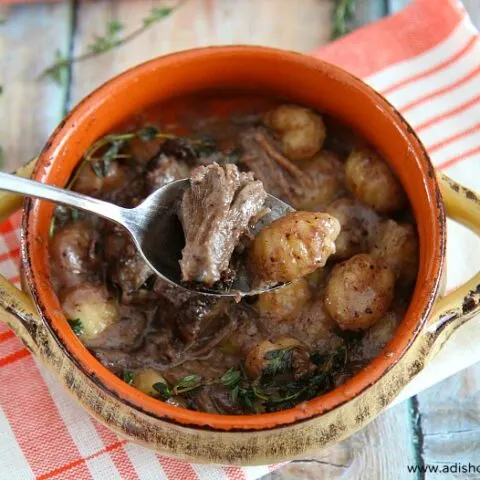 Gnocchi with Cabernet Cream Sauce and Braised Beef Short Ribs
Cook Time:
8 hours
10 minutes
Total Time:
8 hours
25 minutes
Gnocchi with Cabernet Cream Sauce and Braised Beef Short Ribs is a rich dish with lots of comfort food flavor! Copycat recipe from The Wave Restaurant in Walt Disney World.
Ingredients
2.5 lbs beef short ribs
3 tablespoons light brown sugar
freshly ground salt and pepper
2 tablespoons olive oil
1 large onion, cut into chunks
3 cloves of garlic
2 cups cabernet wine
1/3 cup beef broth
several sprigs of fresh thyme
For cabernet cream sauce
4 tablespoons butter
2 tablespoons flour
1/2 cup cabernet
1 1/4 cup of sauce from the slow cooker, after having cooked for 7-8 hours
1/2 cup heavy cream
freshly ground salt and pepper
Instructions
For the short ribs
Heat the two tablespoons olive oil over medium heat in a pan.
Rub brown sugar on to meat; add freshly ground salt and pepper as well.
Sear meat on each side until browned.
In your slow cooker, combine, short ribs, onion, garlic, cabernet, beef stock, and several sprigs of thyme.
Cook on low for 7-8 hours.
Cabernet cream sauce
Heat 4 tablespoons of butter over low heat; whisk in 2 tablespoons of flour a little at a time until you create a blonde roux
Add 1/2 cup cabernet, cook for several minutes to burn off some of the alcohol content. Continue to stir while cooking.
Add 1 1/4 cup of sauce from meat, and continue to cook over medium heat for several more minutes.
Temper one cup of the sauce from pan with 1/2 cup of heavy cream, adding cream slowly and stirring as you do so.
Add the cream and cabernet sauce back to the pan and bring heat down to low.
Season with freshly ground salt and pepper.
Gnocchi
In the meantime, cook gnocchi according to package directions. It will only take a few minutes to cook. Drain and divide between bowls.
Remove chunks of meat from bone and add to each bowl (the meat will be falling off). Chances are you will have extra meat for leftovers.
Spoon sauce over gnocchi and meat, add a sprig of thyme to each bowl as garnish.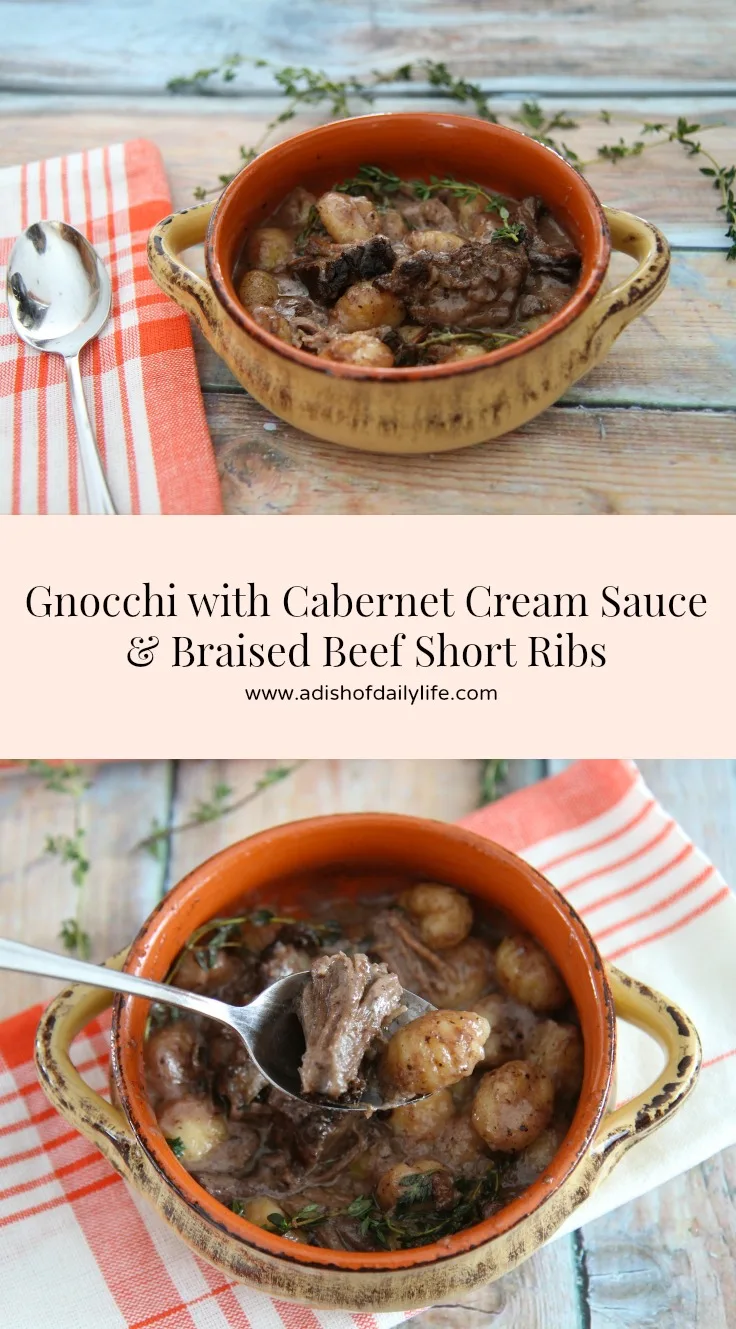 Have you ever tried to copy a recipe? Were you happy with the results?