This One Pot Creamy Lemon Shrimp Pasta recipe can be ready in 15 minutes or less…perfect for busy families! A light flavorful pasta with a citrus-y flavor, it's also a great dinner option when it's hot outside and you don't want to heat up the kitchen.
During the school year, we are always running around like crazy. The kids have sports practices, games, meets, and I often times am scrambling for dinner when we get home. No one wants to wait for an hour for dinner after a race or a game.
As a result, I have become queen of fast and easy. And delicious…I have a bunch of foodies in my house that like to eat, mostly thanks to my late father in law, who was the most amazing cook ever.
I actually created this lemon shrimp pasta dish at the end of the last school year, but you can bet it's going to be on the menu this fall!
Although I have one leaving the nest this fall, it's still going to be pretty busy around here.
It might get easier in some ways, because my two younger kids will attend the same high school (my oldest attended a private school in another town).
But we'll have two different sports…my son will be running cross country and my daughter is returning to soccer. So there will be a lot of running around for that.
As hard as it was juggling sports for three, I'm still going to miss watching my oldest son's games.
And, I'm still having a hard time believing that he's old enough to have graduated high school! Or that I'm old enough to have a kid going off to college! Where does the time go?
He had a lovely graduation…very personal.
He went to a small all boys school. They had some neat traditions, one being that each student toasts another student at a dinner the night before graduation. My son's good friend had him…the two of them have been friends since they were about 5 years old. His friend put a lot of thought into his toast, and I teared up a little listening to him.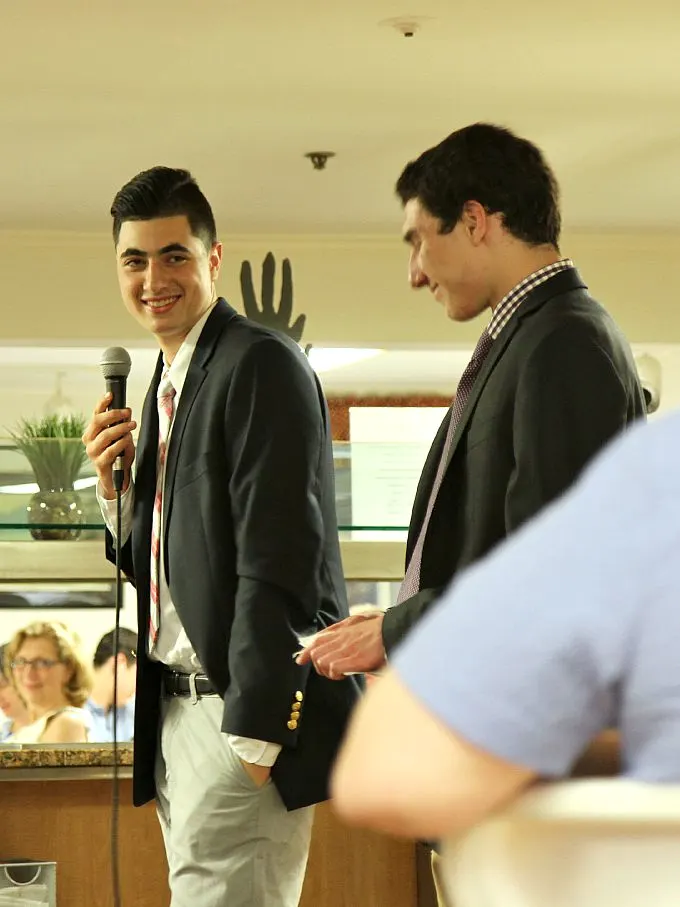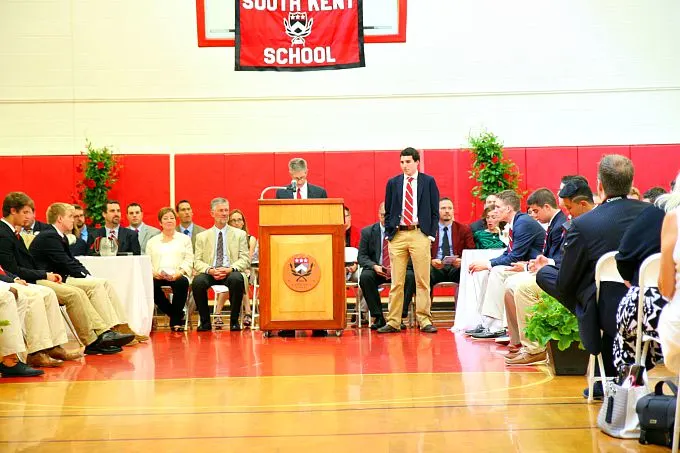 Here he is with his two younger siblings afterwards.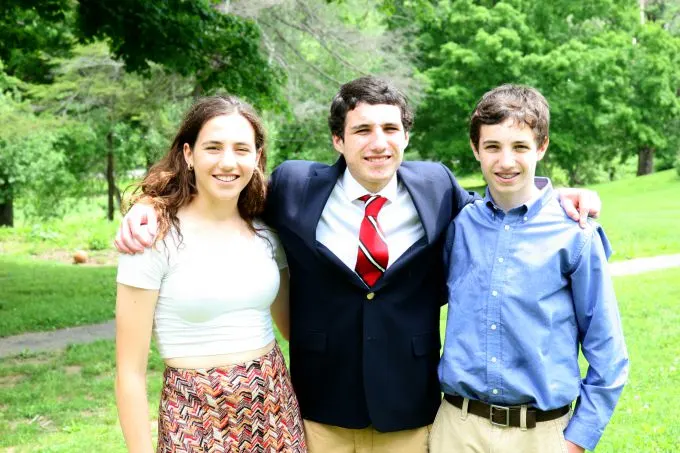 But I'm digressing…
Back to my fast and easy lemon shrimp pasta dinner recipe!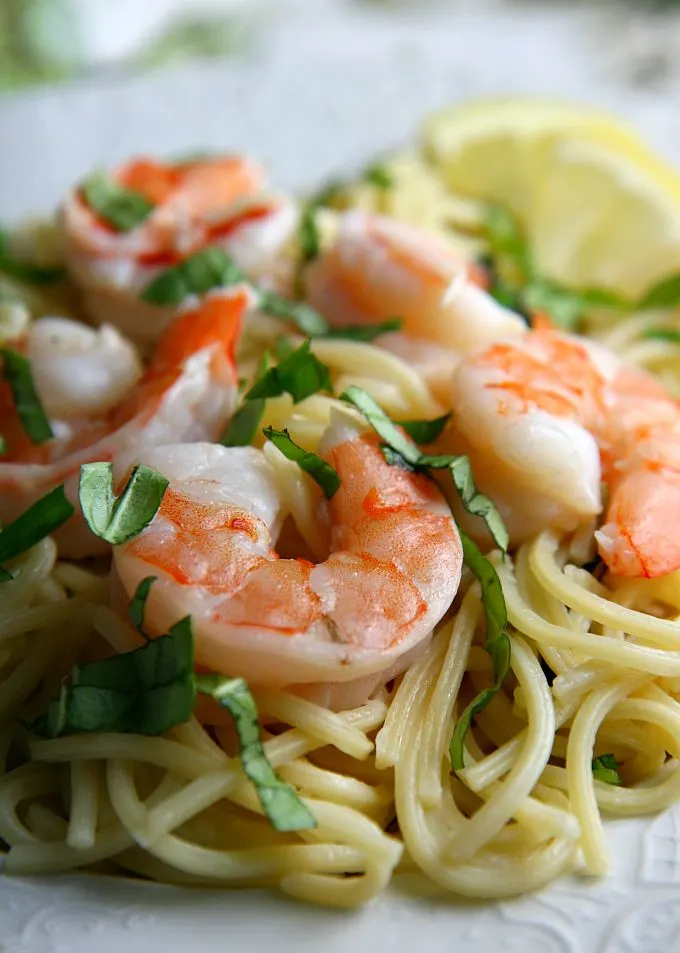 Lemon Shrimp Pasta
This lemon shrimp pasta recipe is very light and yet quite flavorful at the same time. And so, SO easy.
Since this is a one pot pasta, everything is going to be cooked together, which makes clean up easier.
I used 5 cups of liquid, a mixture of water and white wine. You'll bring that to a boil, and start your pasta cooking.
While the pasta cooks, you should zest your lemon and mix the lemon juice and zest with the double cream. Double Cream is a new, all natural extra thick spoonable cream made by BK Creamery that I have found to be quite versatile.
Make sure you stir your pasta several times throughout the cooking process so it doesn't stick or clump together.
When the liquid is nearly gone on the pasta, add your shrimp and cook for a few more minutes, until your shrimp turns pink.
Add your lemon juice and double cream mixture to the pasta and remove from heat. Stir in your basil, and you're ready to serve dinner. It should take about 15 minutes, start to finish!
It got a thumbs up from all three of my teenagers, which is a good sign!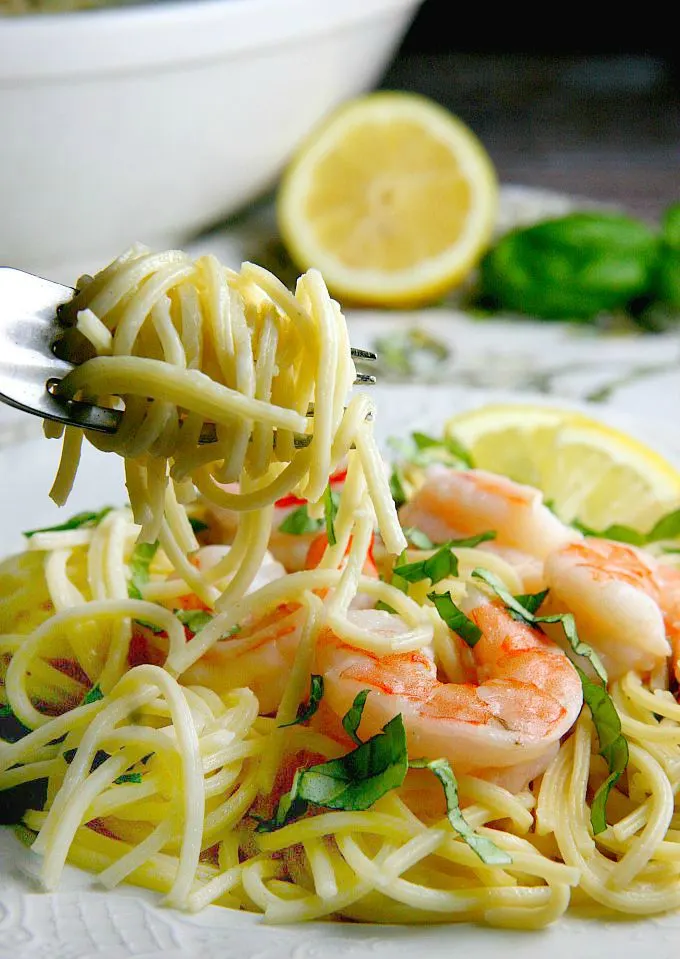 Creamy Lemon Shrimp Pasta
Ingredients
1 lb spaghetti
5 cups liquid (I used 3 1/2 cups water, 1 1/2 cup white wine)
1 lb of shrimp (you could add more if you like)
zest from 1/2 lemon
1/4 cup freshly squeezed lemon juice
1/2 cup Double Cream
1/4 cup basil
Instructions
Add all liquids to pot, bring to boil
Add pasta and cook according to package directions.
While pasta is cooking, zest 1/2 of one lemon and measure out freshly squeezed lemon juice and double cream.
Once liquid is nearly gone, about 6 minutes or so, add shrimp and cook for a couple more minutes.
Mix lemon juice and lemon zest with double cream and add to pasta.
Stir to mix thoroughly; remove from heat.
Add basil; mix into pasta.
Garnish with more basil if you'd like.