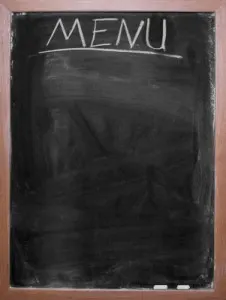 At the farm this week, I picked up my old standbys and something new…bok choy. I haven't made a recipe with bok choy in a long time. I'm not sure what possessed me to pick it up this week given that our after school and evening schedule is even more hectic than usual and it's probably not the week to be trying to find a recipe so out of our normal eating patterns. But I have it, so we're going to try cooking with it this week!
Monday: Lasagna
No recipe. I usually wing it with lasagna. I've got spinach and carrots from the farm and meatloaf mix. I'm going to "cheat" and buy a pre-made sauce at the grocery store, because tonight I have to take my daughter from her cross country meet to a soccer practice. We won't be home till 10:30 at night (crazy I know) so this all has to be done before I leave for her cross country meet. So I am making it as easy as possible!
Tuesday: Avocado Cream and Chicken Suiza Enchiladas, Mexican Roasted Potatoes, sauteed swiss chard
I saw this recipe last week and it looks so good, I just have to try it! We have some leftover rotisserie chicken from a quick chicken soup I made for a sick kid at the end of last week, so I'm going to use that up to make this.
Wednesday: Turkey Jasmine Rice Meatballs with Baby Bok Choy (I think I am going to go with this Bok Choy recipe though because it looks easier!
Thursday: Beef Stroganoff, Roasted Brussel Sprouts
This is a crockpot recipe!
Friday: We're eating out!