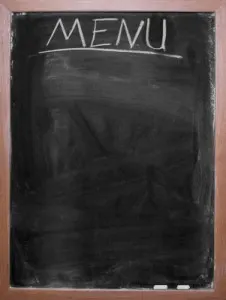 Yesterday I asked the kids what they want to eat this week. Kids are often creatures of habit and so of course they wanted one of our old standbys as well as repeats of some recent recipes. I'm going to mix it up a little though, and add a couple new recipes too.
Last week we made Chunky Shrimp Bisque which got rave reviews from the kids. However, they wanted more chunks (shrimp, not tomatoes) and they also wanted me to add lobster to it. Since we had a little time after our soccer game tonight, we made it again, adding a chicken lobster as a treat. I only added some of the shrimp before pureeing this time, and then added the rest of the shrimp and lobster meat after. It was even better than last time, if thats possible! I still think we need more chunks though! We'll keep working on this one!
For this week, this is what is on the menu:
Monday: Turkey-Jasmine Rice Meatballs, Beet Salad, and Potato Leek Gruyere Soup
We made these Turkey-Jasmine Rice Meatballs a couple weeks back and the kids loved them. I have made something similar to this beet salad in the past so I know at least some of the family will like it, and I'll probably leave a couple beets out of the salad just in case. We have leeks and potatoes from our last pickup at the farm still left over, so I'll use those up with the soup. We'll definitely be missing our farm fresh veggies this winter!
Tuesday: Pasta with Mike's homemade marinara and meatballs, Green Salad, Garlic Bread
This is a wing-it recipe. This afternoon my husband Mike threw together his marinara sauce and I made a batch of meatballs (enough for dinner tonight, and a freezer batch as well!). We do make our own garlic bread by pureeing garlic with butter (and a little olive oil) in the mini Cuisinart, and then spreading it on the bread and toasting. Always a huge favorite when we make it!
Wednesday: Broccoli and sausage pasta
This recipe is an old standby for us. As I mentioned in a previous week, I substitute broccoli for broccoli rabe because the kids don't like broccoli rabe. The kids never seem to tire of this one, and I love it because it's a one pot meal!
Thursday: Jerk Chicken, red beans and rice, corn bread, and broccolini
We use a lot of old standby recipes for chicken so I am excited to try something new….hoping we find a new one to add to the bunch!
Friday: Pasta with Prosciutto and Spinach, Roasted Brussel Sprouts
I have a feeling this one will go over well, as the family likes both prosciutto and spinach. Brussel sprouts are a popular vegetable in our house, which is kind of funny because I hated them growing up. I always found them bitter. I started liking them when my father in law roasted them one night for dinner, and I discovered that how you prepare them makes a big difference! I cut off the ends, slice them in half, and put them in a plastic bag and toss with olive oil, salt and pepper. Once they are coated, I pop them in the oven for roasting. Delicious!!