Piña Colada Ice Cream Float…a delicious boozy dessert cocktail that is perfect for summer (or end of summer)!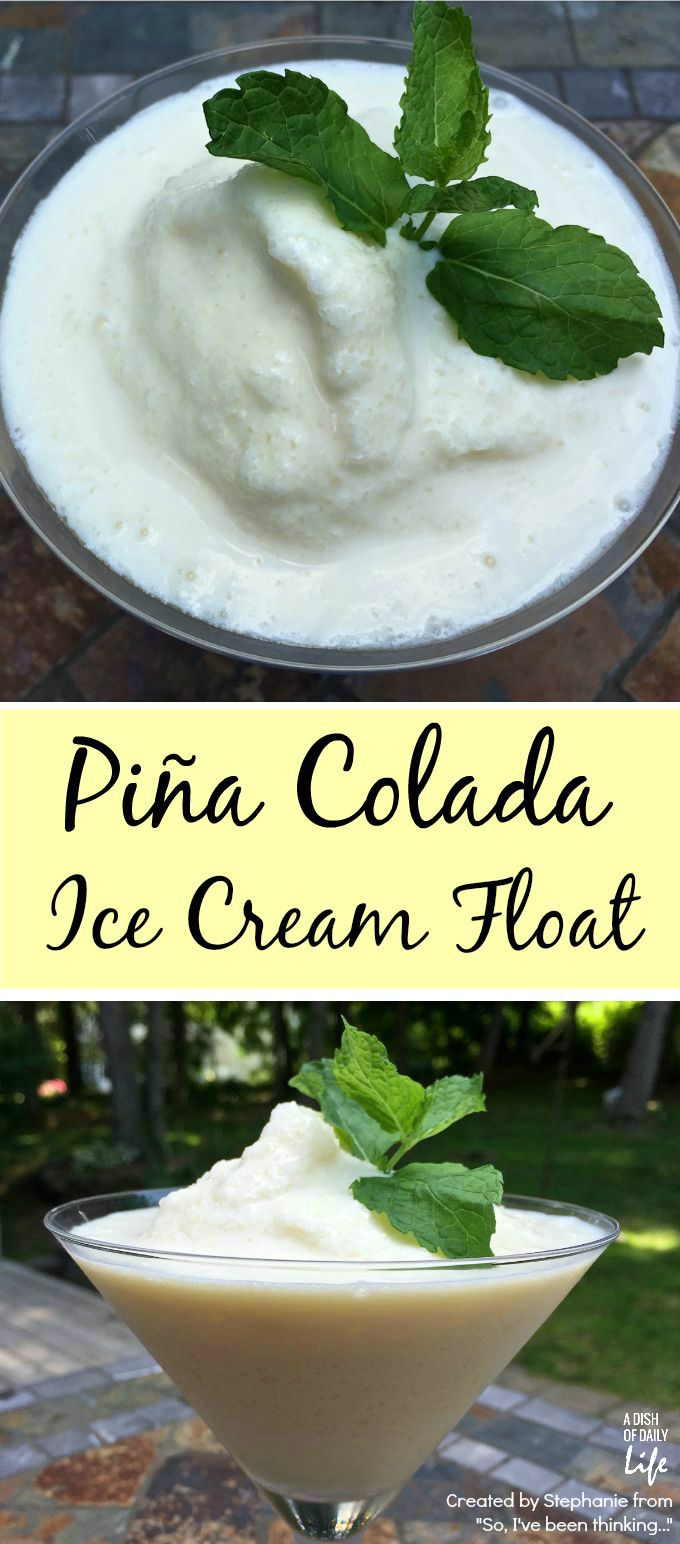 Hi, it's Steph again from "So, I've been thinking…" back with a new cocktail for you…this time a boozy dessert!
I say Piña Colada and immediately think of beaches, warm sand and relaxing with family and friends. It's a "fun" drink that I don't make regularly. Piña coladas take a bit of planning because they have a lot of ingredients and involve a blender, but don't let that scare you off; they are worth the time and effort. Today I'm going to take that Piña Colada cocktail recipe and turn it into a Piña Colada Ice Cream Float that is perfect for celebrating the end of summer. (Not that you need a special occasion to make these!)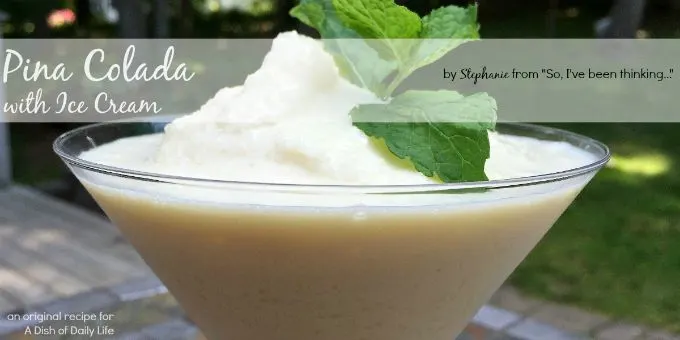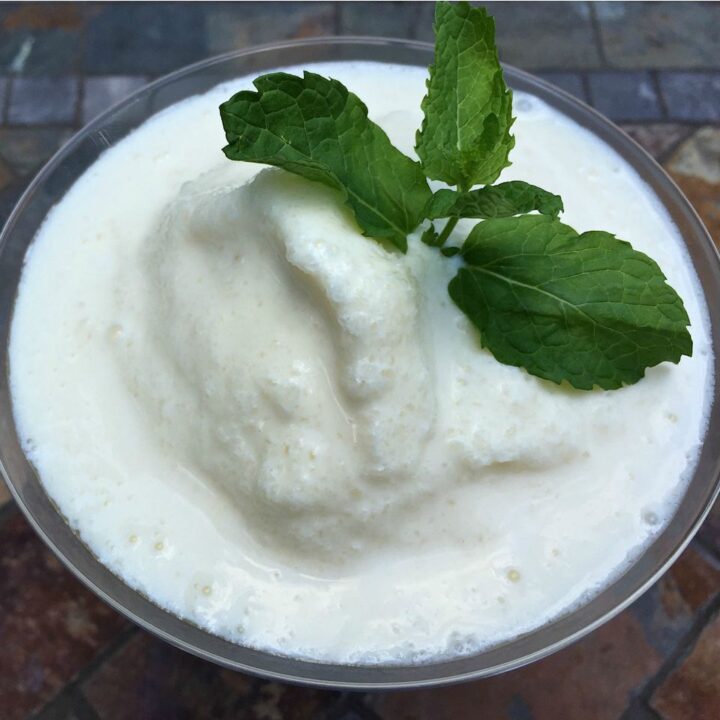 Piña Colada Ice Cream Float
This boozy dessert cocktail is perfect for celebrating the end of summer!
Ingredients
14 (or so) large ice cubes
2 cups vanilla ice cream
1/2 cup pineapple chunks (fresh is best, but canned will work)
4 oz pineapple juice
2 oz Coco Lopez coconut cream
4-6 oz coconut rum (start light, you can always add more to each individual glass)
Instructions
Place ice in blender first; rinse, then add all remaining ingredients.
Blend all ingredients until smooth
Add more ice or ice cream if too watery/thin
Add more pineapple juice if too thick
Pour into a frosted glass of your choice, and serve with a straw and/or spoon.
Garnish with pineapple chunks, shredded coconut, lime wedge or mint (all optional).
Notes
If you are using ice straight from your freezer, please rinse the cubes – they taste and smell better when you do.
I always provide variations, so here you go:
if you don't have pineapple, don't use it, the juice is fine
if you want to swap pineapple rum for coconut rum then do so (or have both!)
you can play with ice cream flavors: pineapple or coconut would obviously both work instead of vanilla
One note of warning: do not use plain coconut milk instead of the coconut cream. It's not the same and will significantly change the taste of your drink. You should be able to find it in the international aisle of your grocery store.
Following the recipe above you can make approximately (4) 8oz Piña Colada Ice Cream Floats. I hope you enjoy this yummy dessert cocktail recipe and as always, please drink responsibly.