Sausage balls are a delicious and easy appetizer for parties! Serve with your favorite mustard for dipping.
My father in law was a great cook. It was a fun hobby for him, and if you ask anyone who knew him, they will tell you, it was a treat to have a meal prepared by Ed.
I'm slowly working my way through his notebooks, re-creating and photographing his recipes for a family cookbook. Family recipes are a treasure, and I feel like his recipes are part of his legacy to us.
I was making one of his recipes this morning when I got a call from my husband's sister. She was planning on making a batch of grape leaves and asked me how mine came out using the swiss chard instead. For the record, they were delicious, and you can find the recipe for my stuffed swiss chard here.
I mentioned to her that I was making her dad's sausage balls, and she said she remembered cleaning up grease all over the wall one time when he made them for a family gathering. We laughed for a minute about that. My father in law was known for making a big mess when he cooked. Not so much grease on the wall, but a lot of pots and pans. He was not a one pot meal kind of guy. But everything he cooked was good…really good!
My father in law loved to entertain, and he was big on family. Most of our time together revolved around food in one way or another…he loved to cook for us.
I wish I had some pictures of him in the kitchen, but this is one of my favorite pictures of my daughter and her Jiddu. It's an older picture…she's in high school now…but some of her fondest memories of her grandfather include the time he spent with her cooking and sharing his recipes.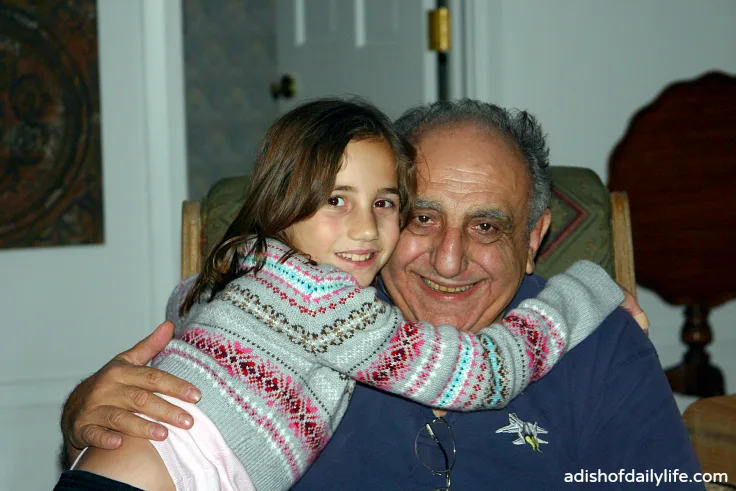 Now for the recipe!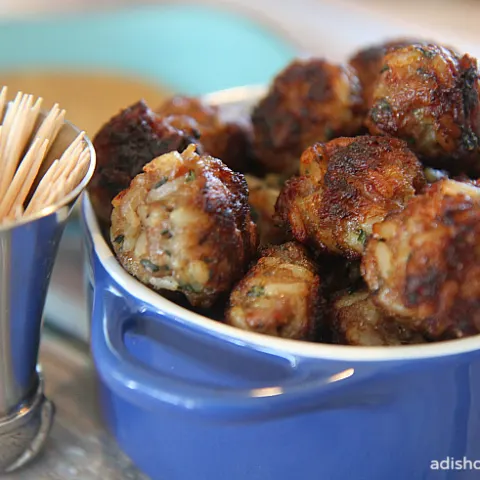 Sausage Balls
Ingredients
1 lb sausage patties (sweet or hot)
2/3 cup cooked rice
4 tablespoons chopped chives
1 teaspoon salt
1/2 teaspoon cayenne pepper
1/2 teaspoon black pepper
Canola oil
Instructions
Combine sausage with next 5 ingredients.
Form into balls and refrigerate overnight. If you skip this step, the balls will fall apart.
In a pan, preheat canola oil to high temperature.
Fry sausage balls until browned .
Skewer sausage balls with toothpicks and serve with mustard.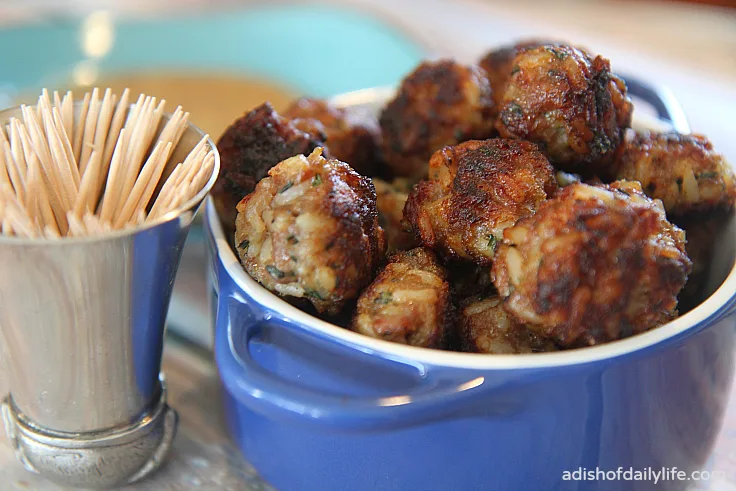 I'm participating in a Holiday Cocktail Party Blog Hop, and this recipe is part of it. At the bottom of my post, you'll find the others participating as well. Feel free to stop by their blogs and see what they are sharing. Pretty soon though, we'll be posting the blog hop with a complete listing of recipes!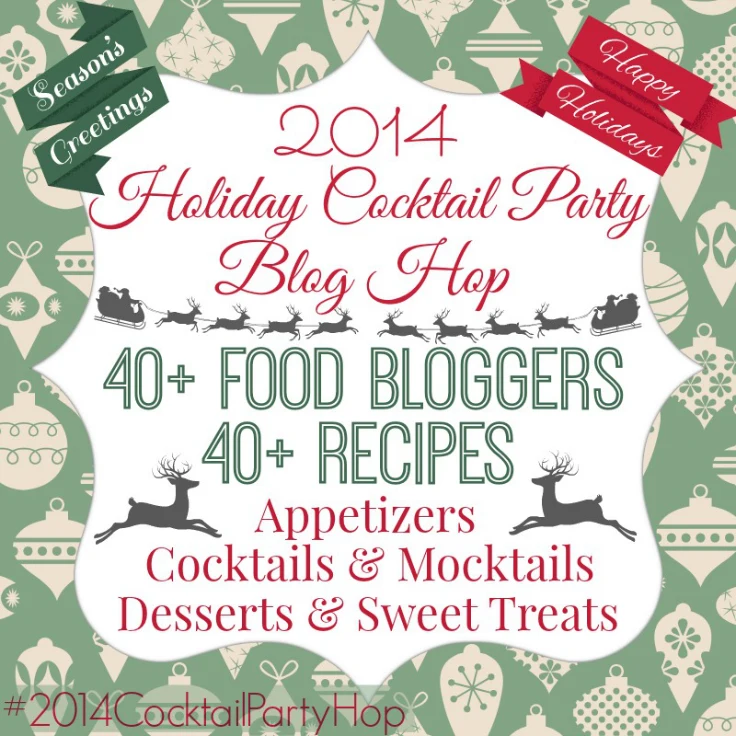 Please take a look at the blogs participating in this Holiday Cocktail Party!
Appetizers
Domestic Superhero – Just Us Four – The Blue Eyed Dove – Sweet Pea – Glued To My Crafts – Patricia Eales Nutrition – Lemons and Laughs – Cupcakes&Crowbars – Sowdering About – Vegetarian Gourmet – Yesterday on Tuesday – Mom Home Guide – My Craftily Ever After – The Love Nerds – One Krieger Chick – Kenarry: Ideas for the Home – A Dish of Daily Life
Cocktails & Mocktails
One Artsy Mama – The Blue Eyed Dove – Sparkle – Albion Gould – Southern State of Mind – Eat Drink Eat – A Labour of Life – My Creative Days – Shelstring – I'm Bored Lets Go – Blue Crab Martini
Desserts & Sweet Treats
Major Hoff Takes A Wife – This Is The Life I Have Chosen – Crazy for Crust – Sypsie Designs – DIYfaerie – Little Blog on the Homestead – Living Better Together – Laura's INKlings – Life Made Sweeter – Tried & True – FrugElegance – Play. Party. Pin.