Packed with vegetables, this Southwestern Bean Dip is also great as refried beans, or as a base for a Mexican layer dip, burritos or quesadillas!
We love our Mexican food in this house.
You can probably tell by my recipes.
I grew up out West where the Mexican food is fabulous, and it's always been one of my favorites. I probably cook with Southwest or Mexican or Tex Mex flavors at least once a week.
The funny thing is, I've never been to Mexico.
My husband's grandmother emigrated here from Lebanon, via Mexico, and she had a great mole recipe. But she made it with Syrian bread. I used to love that dish. Of course, I don't have the recipe, and she passed away years ago.
This is one of the reasons I am trying so hard to re-create all of my father in law's dishes. Those family recipes are precious. They're part of our legacy. And my father in law wasn't the only great cook in my husband's family. His sisters, my husband's aunts, are fabulous too. My mother in law is a great cook. There are a lot of family recipes out there that I want to preserve.
But I'm jumping off topic. This bean dip is actually my recipe. It's one that I'd like to pass down to my kids. It's the perfect college student recipe. It's the perfect family on a budget recipe. I've been making it since my husband and I got married 22 years ago. It's inexpensive, easy to make, and uses ingredients that we always have in the house.
This is the first time I've written the recipe down though. I actually don't usually use it as a bean dip. It's usually a base for a layer dip, or burritos with some sort of meat, or I'll spread it on quesadillas and add some cheese. Sometimes I fry it up and use it as refried bean side dish. It's quite versatile.
And if you've got picky kids that don't like their vegetables…well, they'll never know how many veggies you packed in here.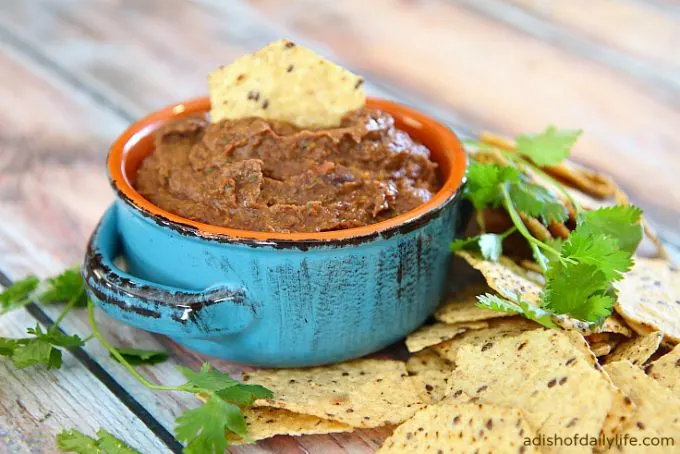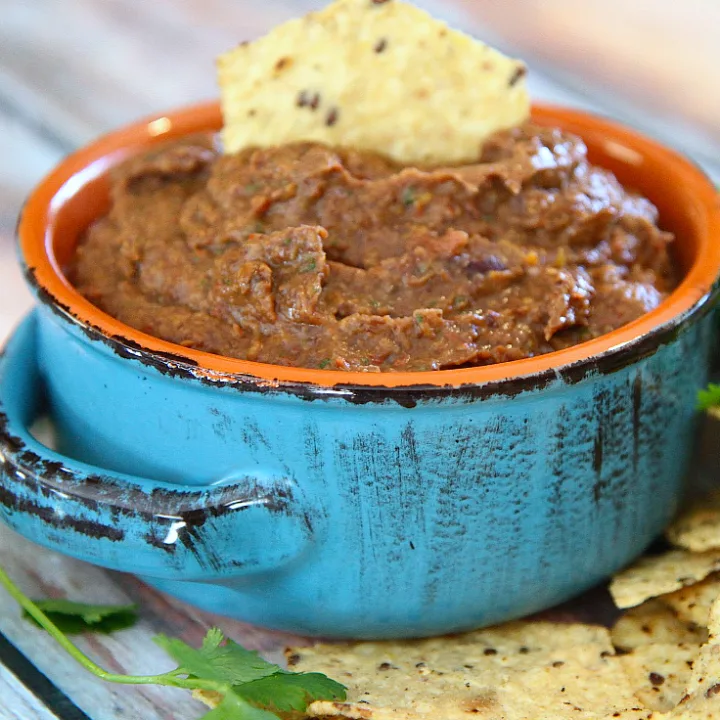 Southwestern Bean Dip
Ingredients
2 cups mixed peppers (red, yellow, green), chopped
1 small onion, chopped
1 carrot, chopped
2 tablespoons vegetable oil
1 teaspoon cumin seed
1 can of Ro*Tel tomatoes
2 cans of black beans
2 tablespoons cilantro
juice from 1/2 lime
Instructions
Heat oil.
Sauté the peppers, onions, and carrot in oil until soft.
Add in the teaspoon of cumin seed and continue sautéing until fragrant, only about another minute.
Rinse your beans.
Add the can of Rotel tomatoes and the 2 cans of black beans to the vegetables.
Cook for a few minutes longer on low; remove from heat.
Add cilantro and puree.
Mix in juice from 1/2 lime.