It's been a fun year with my Creative Team! This was my first time doing anything like this, and it was definitely a learning process. But I made some great new friends and hopefully some of you discovered some new blogs to follow. If you haven't checked their blogs out yet, I hope you will…better late than never. I think you will really like what you find there! If you are interested in joining my Creative Team for the 1st half of 2016, there is information about that below.
But this post is about my current Creative Team, and you! I'm sharing a couple of their favorite posts on their own blogs, as well as a few of my favorites they shared with me. Plus, we have a great giveaway for all of you for joining us here! I think most of us can use some holiday cash. How does a $100 Amazon e-Gift Card sound?! You can enter at the bottom of this post.
But first, I'll be sharing a few gems from our Creative Team! Please take a few minutes to stop by and visit them.
Kristen is truly an inspiration. Read her Top 10 Slow Cooker recipe post, and you will understand why. I'm not going to give it away. It's better if you read it.
What I love about Kristen is that she makes healthy look and sound delicious. Most of the time I tend towards the healthy side of cooking as well, but I still got some great ideas on how to eat healthier from her this year!
A couple of Kristen's recent favorites:
Oatmeal Chocolate Chip Pancake Mix…what a yummy and easy-to-make holiday gift!
Top 10 Slow Cooker Recipes…these are perfect for transitioning back to school after the holidays! Plus, you'll find a dose of inspiration here and not about cooking.
Bev is not only a talented jewelry designer, but she is one of the most organized people you will ever meet. She shared several wonderful DIY jewelry tutorials with my readers, as well as some fabulous how-to's on organizing your emails, family calendar, and more. If you're thinking about making some of your gifts this holiday season, you should definitely check out her jewelry tutorials. And if you want to be better organized in the year, her organizing posts are a MUST!
A couple of Bev's recent favorites:
Making Time for Creative Outlets during the Holiday Season…if you are overwhelmed by the holidays, you need to read this!
The Busy Mom's Guide to Creativity…a fun and interactive workbook that will help you manage your time better and reconnect with your creative side.
If you're not familiar with Holly's blog, you really should head over and pay her a visit. Holly is a cancer survivor, and her blog is named for her cancer journey. I think what resonates most with me about Holly is that she truly finds a way to take whatever difficulties life brings her way and turn them into good. That is something I think a lot of us strive for…Holly lives it.
Holly shared some incredible blogging tips with my readers…definitely check them out. She offers great advice!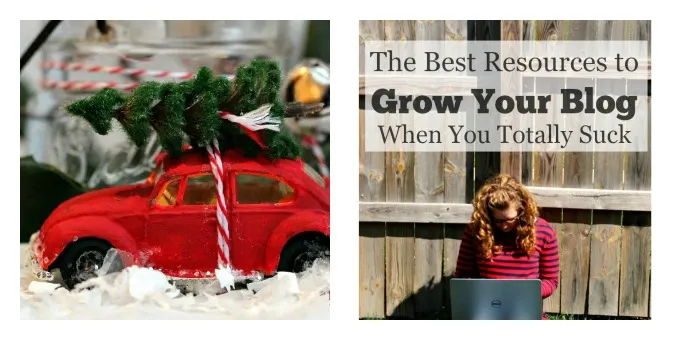 A couple of Holly's recent favorites:
Vintage Red Car with a Christmas Tree on Top…this is such a fun holiday DIY!
The Best Resources to Grow Your Blog when You Totally Suck…whether you're a newbie or you've been around for a while, you'll find some great resources here!
Steph is a long time friend of mine…my youngest and her oldest went to preschool together and that is where we met. The boys are in high school now, and still friends, as are she and I. Steph is such a creative cocktail maker…all of her local friends look forward to gatherings at her house! She's also a great cook, and she's going to be launching some changes on her blog coming soon! You should definitely check out her cocktail recipes.
A couple of Steph's favorites:
Cinnamon Apple Cider Manhattan…you are definitely going to want to make this this holiday season…the cinnamon apple cider simple syrup is AMAZING!
Warm and Toasty…don't let the name fool you, this cocktail has champagne and peach ciroc so it is perfect for the holidays or any celebration!
Now for a few of my favorites that they shared with my readers…
Healthy Whole Wheat Pumpkin Bread with Maple Spiced Cream Cheese Filling…the name alone is droolworthy! This would be great for a holiday brunch! Or for a snack anytime…just saying…
How to Make a Spiral Pendant Necklace…if you are planning on a handmade Christmas this year, you are going to want to check out Bev from Linkouture's easy-to-make DIY Spiral Pendant Necklace! Clearly it was a popular pin as well!
Cinnamon Apple Cider Martini…this delicious cocktail from Steph features a cinnamon apple cider simple syrup that is so versatile that you're going to want to use it with food, desserts, and tea as well!
7 Ways to Keep Blogging When Life Gets Overwhelming…I think this is one of my favorites I've been under a time crunch for months now. Holly has some great ideas that make it easier for us to keep our blogs going when we're short for time. I'm guessing right now with the holidays right around the corner, that a lot of us are feeling this way. This is definitely worth a read!
Now for our giveaway! Good luck!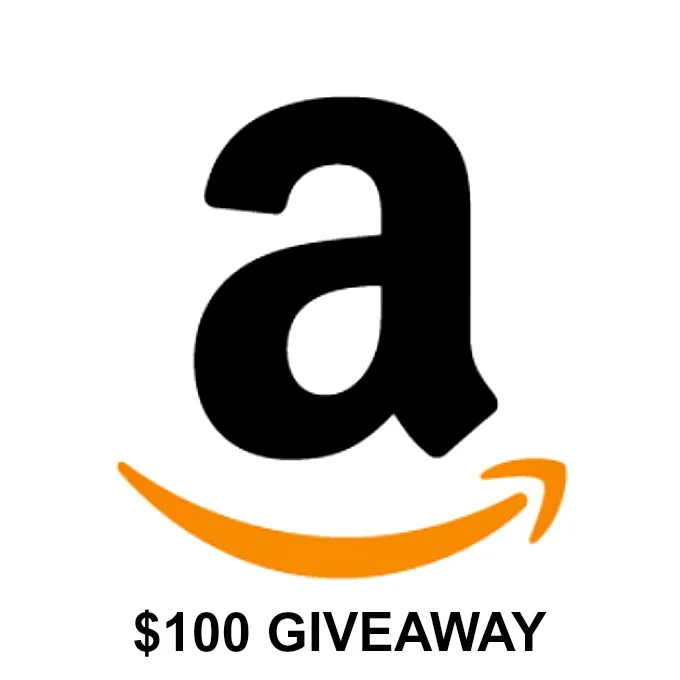 And, if you would like to join my Creative Team for this coming year, please fill out this application. You can find more information HERE.