This Homemade Hummus with Garlic Scapes recipe is a healthy snack or appetizer the whole family will love!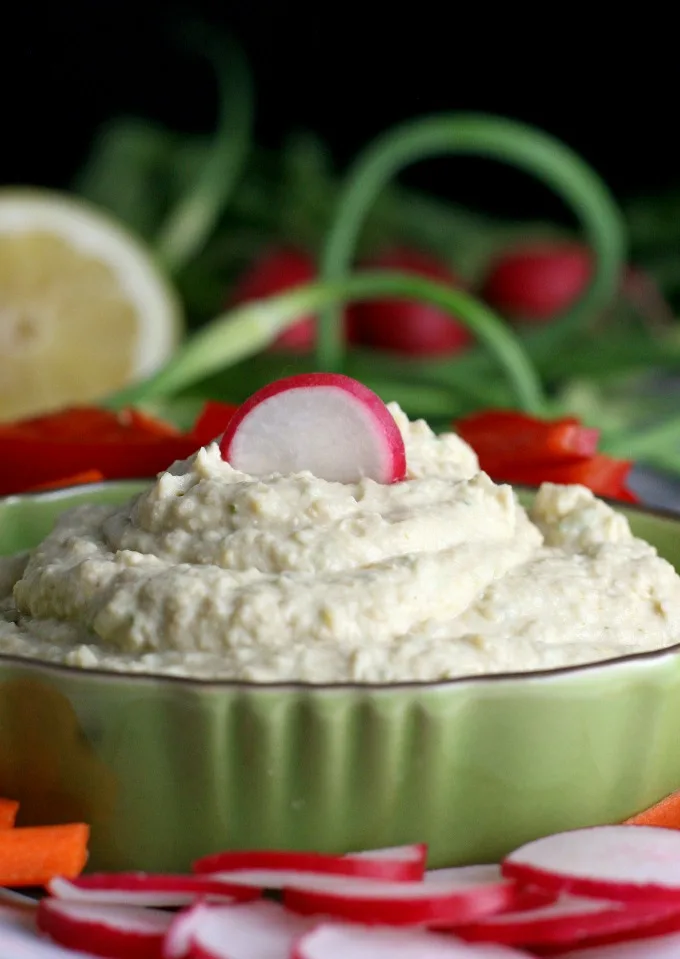 I look forward to garlic scape season every year.
In case you're not familiar with garlic scapes, they're the curly green stalks that grow on garlic plants. They're cut from the plant in early summer to allow the garlic bulb to develop fully…if left on, they divert the plant's strength, and the bulb will be smaller.
You can chop them up and use them in salads, or sauté them with any dish in which you would normally use garlic.
But my favorite way to use them is in homemade hummus and pesto!
Today I'm sharing my recipe for Garlic Scape Hummus.
We are big hummus fans here. My husband is half Lebanese so it's a staple in our house. During the school year, my daughter takes hummus with cut up vegetables every single day (and has for years)…I kid you not.
I've made several varieties of hummus…Cannellini Bean and Mint Hummus, Cannellini Bean and Parsley Hummus, Curried Green Onion Hummus…but this might be my favorite one yet. You be the judge. Try them all and tell me how you like them!
Homemade Hummus with Garlic Scapes
Homemade hummus is very easy to make. All you have to do is add all the ingredients to a food processor and give it a whirl. That's it. It's probably one of the easiest snacks or appetizers you will ever make. Plus it's healthy as well, offering potential benefits like lowering your cholesterol and reducing your cancer risk, among other things.
If you like homemade hummus, you are going to love this recipe…I promise!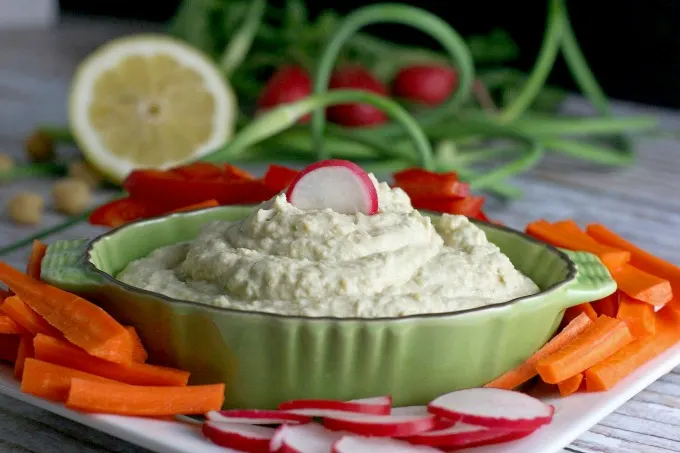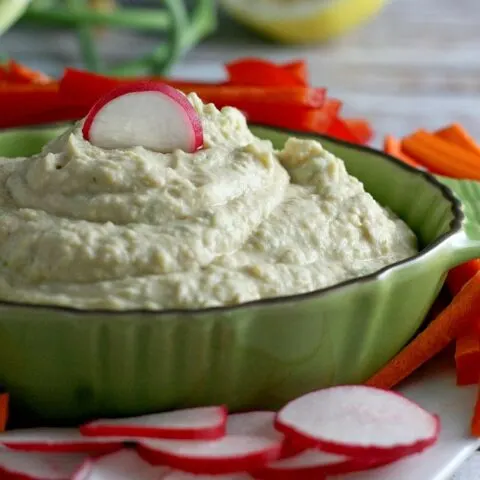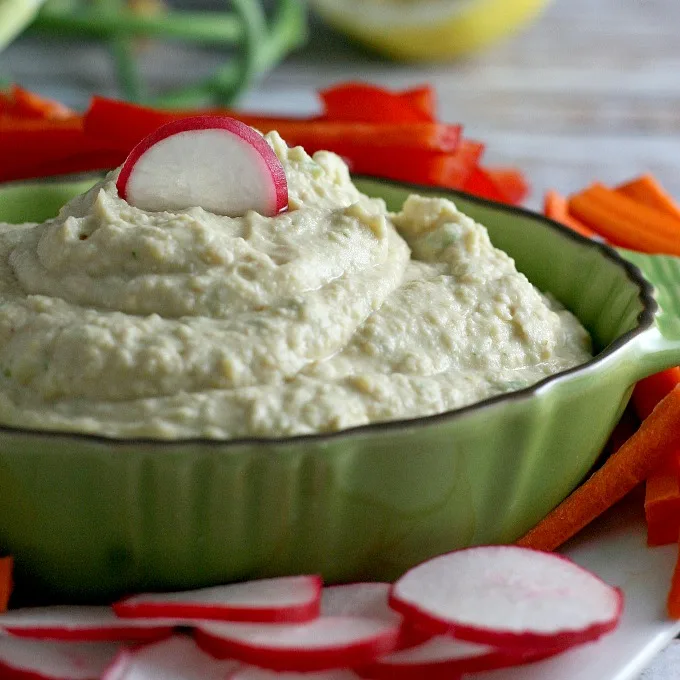 Garlic Scape Hummus
Homemade Hummus with Garlic Scapes, a healthy snack or appetizer recipe the whole family will love! Vegan, vegetarian and gluten free.
Ingredients
3 15.5 oz cans chickpeas, drained and rinsed
1/3 cup garlic scapes, chopped
3/4 cup tahini
3/4 cup lemon juice, freshly squeezed
1/4 cup water
1/4 cup extra virgin olive oil
1 1/2 teaspoons cumin
1 teaspoon sea salt
Instructions
In a food processor, chop garlic scapes
Combine chickpeas, tahini, and lemon juice with garlic scapes, and process.
Your mixture will be fairly thick. Add water and process again.
Slowly add olive oil while continuing to blend.
Add cumin and sea salt, and blend one more time.
Notes
If you have extra, hummus can be frozen.