This delicious Rice Pilaf recipe was inspired by a friends husband's Lebanese roots. It's an elegant, easy-to-make side dish, the perfect addition to your Thanksgiving, Christmas, or any other holiday menu.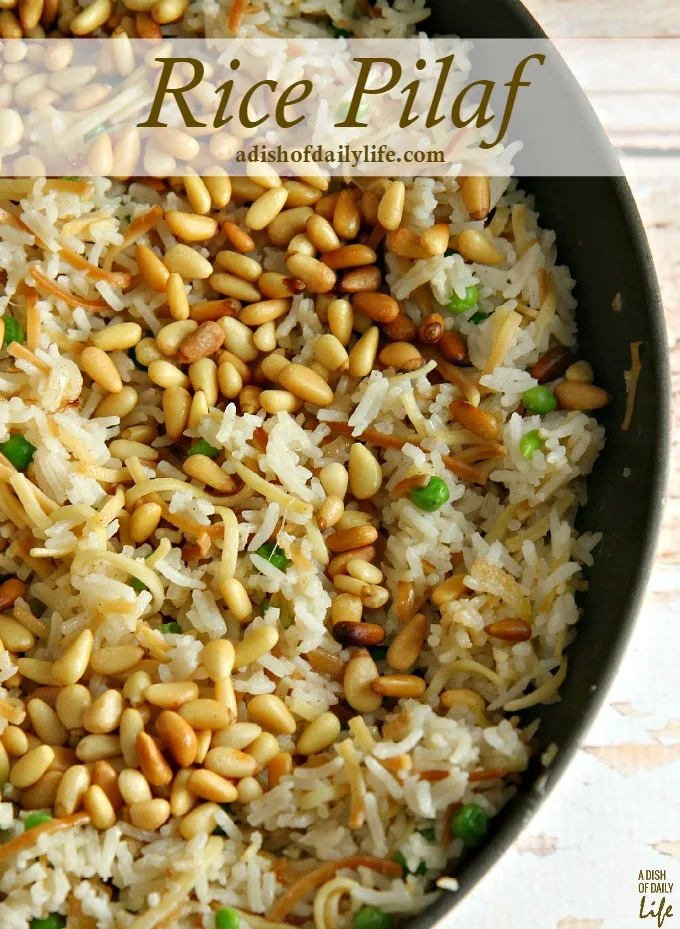 Rice Pilaf
When it comes to the holidays, our family tends to mix traditional holiday dishes with Lebanese ones. My friend's family has Lebanese roots, and it's traditional for us include grape leaves and hummus on the menu alongside the Thanksgiving turkey or Christmas ham.
My rice pilaf recipe was inspired by my friend's Lebanese roots, and it's been a family favorite for years. I'm excited to be sharing it with you today! It's very easy to make, and you could certainly make it any time of year, but it is definitely elegant enough to be included on your holiday dinner menu.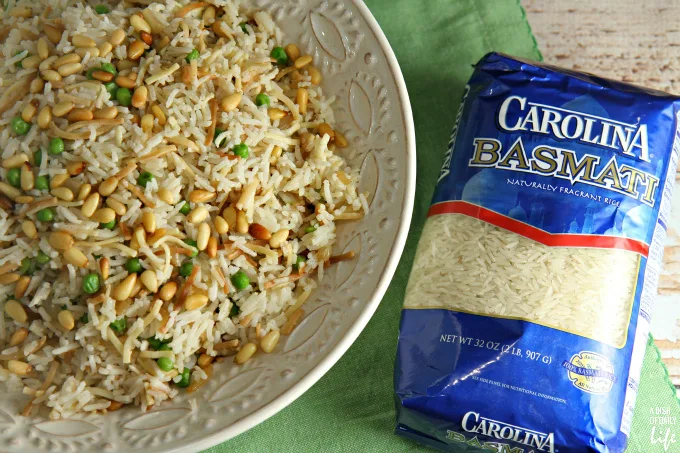 I used Carolina Basmati Rice for my rice pilaf dish. Basmati is so aromatic, and I love the slightly nutty taste…it makes for a much more flavorful pilaf. I think once you taste this basmati rice pilaf recipe you will agree!
First you are going to start by sautéing your fine egg noodles with butter. You're going to want to stir these constantly to avoid burning.
Once the egg noodles have slightly browned, add the basmati rice, chicken stock, and salt to the pan and bring it to a boil. Then cover and reduce your heat to low. Let the rice cook for approximately 20 minutes.
While your rice is cooking, sauté your chopped onions until they turn translucent, then add 1/4 teaspoon of allspice, and stir to coat the onions. Set your onion mixture aside for now.
You'll also be toasting some pine nuts while the rice is cooking.
When the rice is almost done, add your onions and frozen peas, stir gently, cover, and finish cooking. You may need to add a little water at this point.
Once the rice is done, top with your toasted pine nuts. Then melt one last tablespoon of butter, and drizzle it over the top.
The result is a beautiful and very tasty basmati rice pilaf recipe…the perfect side dish to dress up any holiday meal!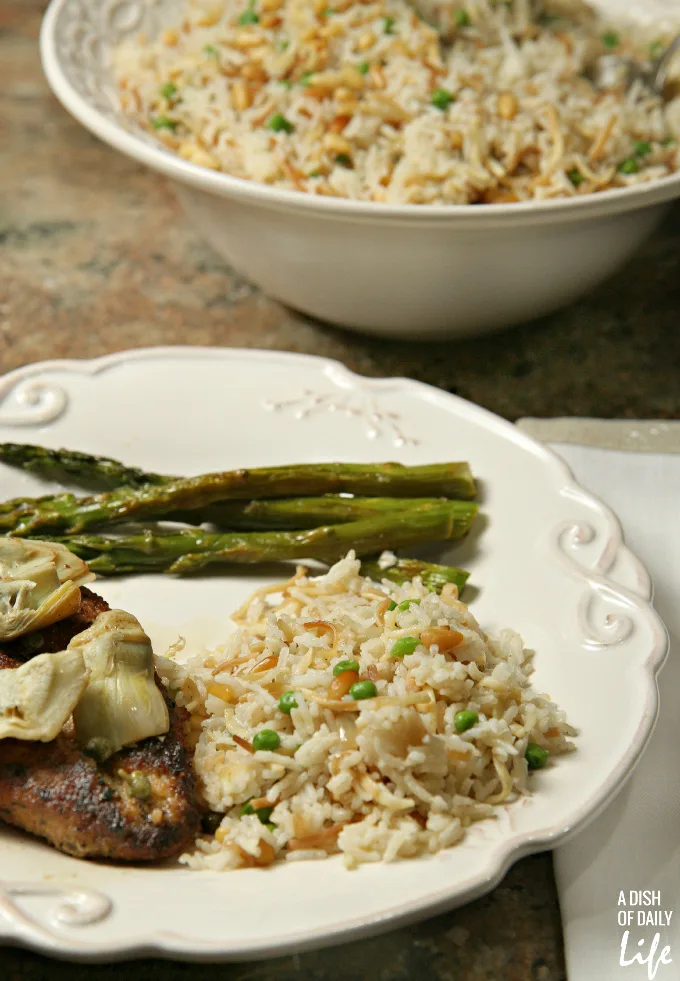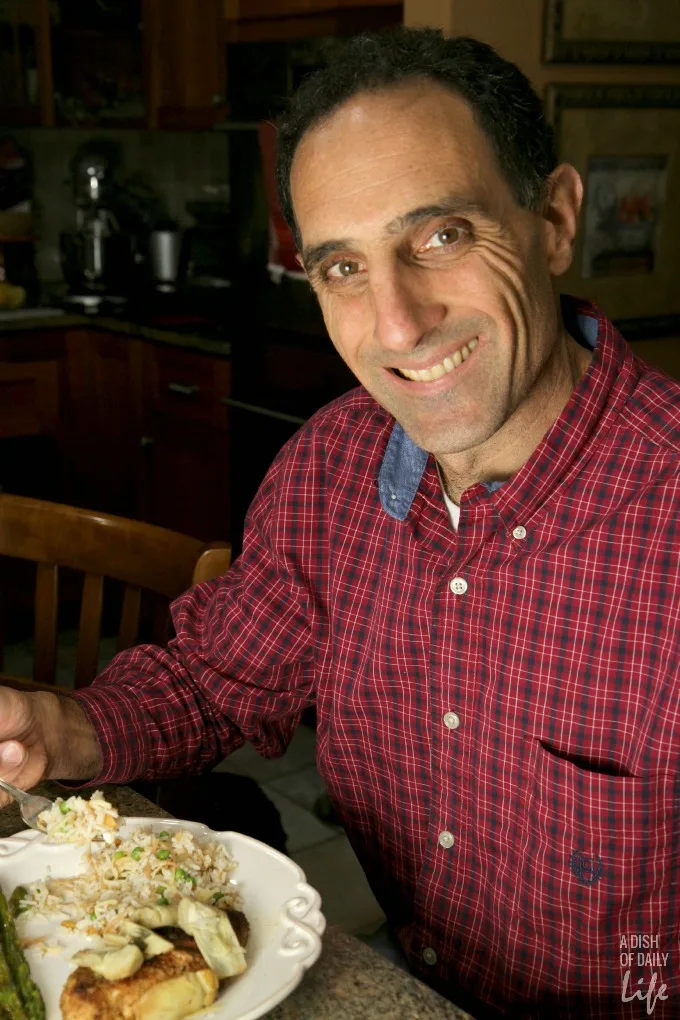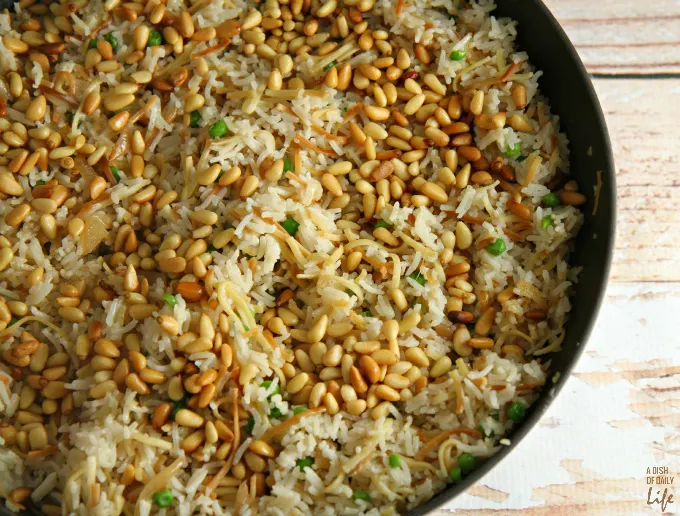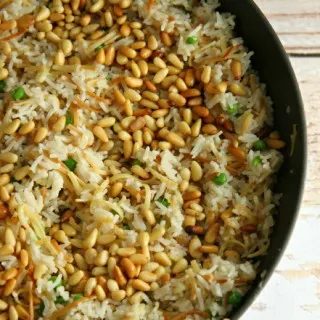 Rice Pilaf
Ingredients
4 tablespoons butter, divided
1 cup fine egg noodles
2 cups basmati rice, rinsed and drained
4 cups chicken broth
1 teaspoon salt
1 onion, chopped
1/4 teaspoon allspice
1/4 cup water (optional)
1/2 cup pine nuts, toasted
1 cup frozen peas
Instructions
Heat 2 tablespoons butter in a large pan. Add the egg noodles, and sauté until slightly browned, stirring constantly to avoid burning them.
Add basmati rice, stock and teaspoon of salt to the pan, stir, and bring to a boil. Cover and reduce heat to low. Rice will cook for approximately 20 minutes.
While rice is cooking, saute chopped onion in one tablespoon of butter. Once onions turn translucent, add 1/4 teaspoon of allspice and stir to coat onions. Set aside.
Also while rice is cooking, toast pine nuts.
With a few minutes left to cook, add the onion and frozen peas, stir gently. You may need to add 1/4 cup water at this point. Cover and continue to cook.
Melt the last tablespoon of butter in pan you used to cook the onions.
When rice is completely done cooking, top with toasted pine nuts and melted butter.
What is your favorite holiday side dish?