Disclosure: This is a sponsored post written by me on behalf of Cascade Ice. Content for 21+
You'll feel like you're on an tropical vacation when you're sipping this easy Rum Punch! One of my favorite rum cocktails, it's perfect for summer entertaining!
Rum Punch
I'm dreaming of the islands.
I was looking back through some vacation photos the other day and came across this palm tree. It's calming, isn't it?
I think that is what I love most about island vacations. I have a hard time relaxing, even on vacation, but something about the islands that wipes away all of life's stressors for me. The ocean breeze and the sound of the waves crashing at night lulls me to sleep. And then there is all that wonderful seafood and those oh-so-delicious tropical drinks with pineapple and coconut!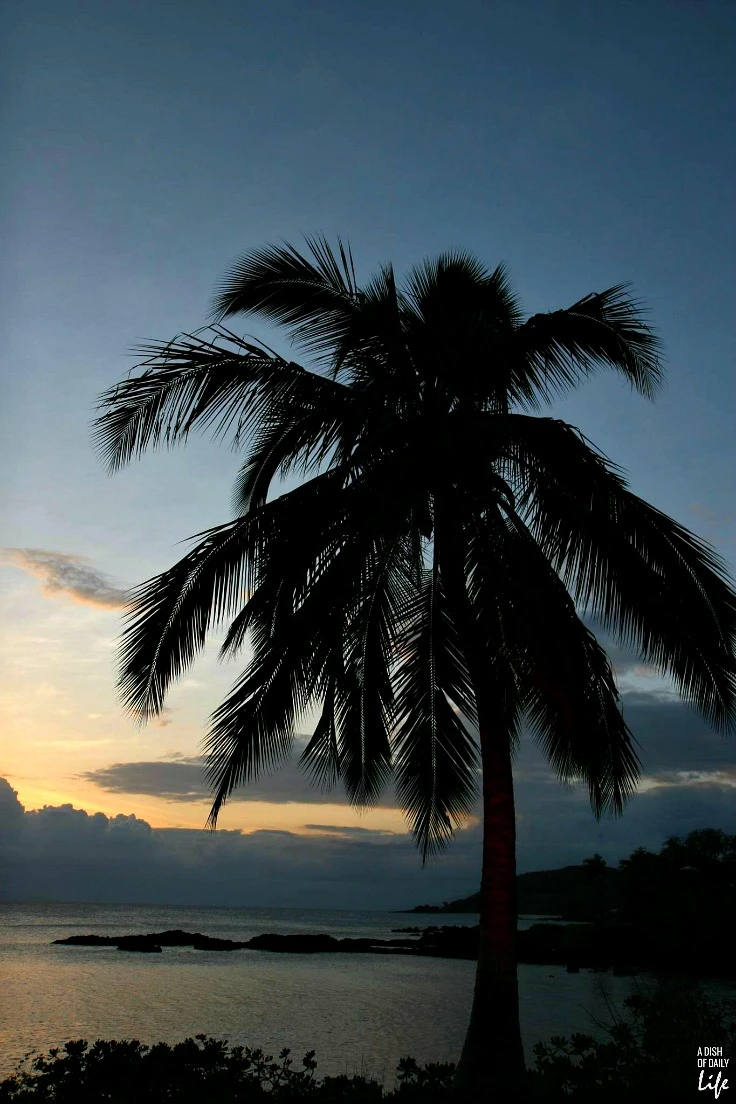 Unfortunately there is no tropical vacation in my near future.
If I can't be on an island, the next best thing is a little rest and relaxation with family and friends by the pool in the summer time. I might not have palm trees and ocean breezes, but there is sunshine, water, good company, and I can recreate the tastes of island food and drinks to my heart's content.
That's where this delicious easy rum punch comes in. It's perfect for summer entertaining and summer sippin'!
I used Coconut Pineapple Cascade Ice sparkling water for my rum punch recipe today. Cascade Ice is a delicious zero calorie flavored sparkling water, with none of the unhealthy "extras" you find in other flavored waters, like sugar, sodium, carbs, caffeine and even gluten. Although their flavors are quite delicious by themselves, I thought I'd play around in the kitchen and see what kind of tropical cocktail I could come up with for summer entertaining by the pool.
It was so delicious that I didn't mind one bit that I wasn't happy with my first set of pictures. Extra cocktails for me! Then I decided to try my hand at GIF making the other night, and I had another after I was done.
It's quite easy to make, as you can see!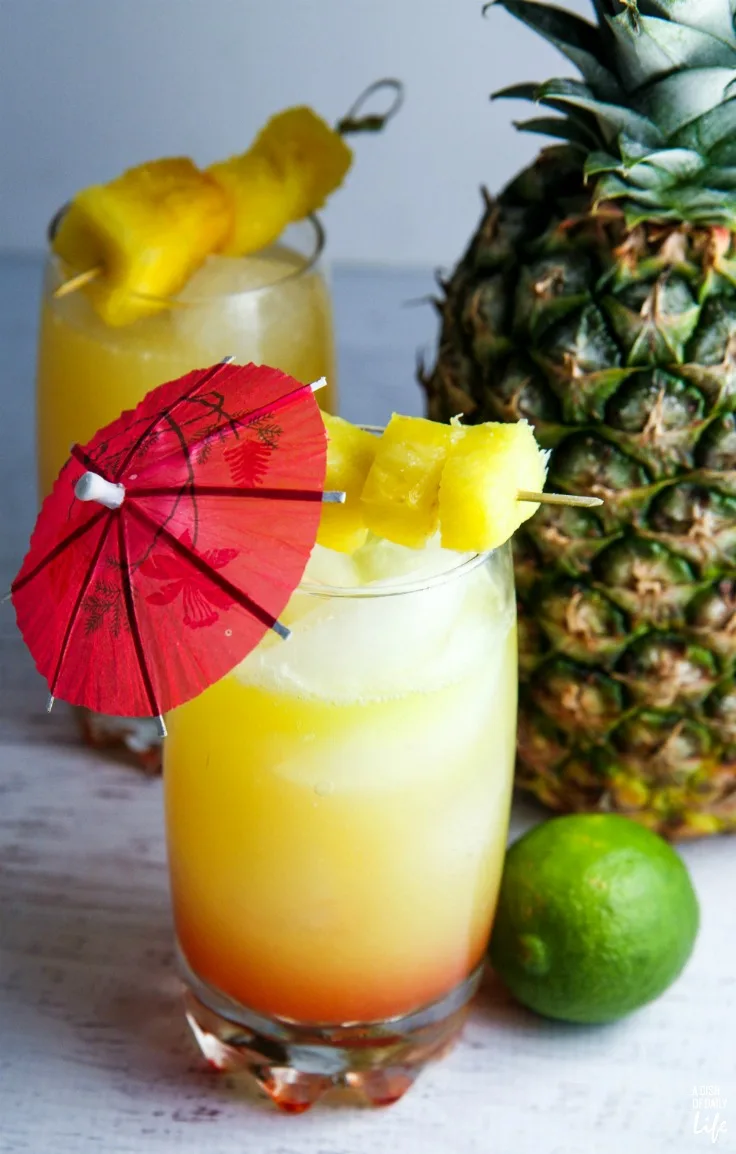 You'll feel like you're on an tropical vacation when you're sipping this easy Rum Punch with pineapple and coconut! Perfect cocktail recipe for summer entertaining!
Ingredients
ice
1 1/2 oz white rum
1/2 oz Malibu
1/2 oz Cream of Coconut (stir to make sure there are no lumps going into your cocktail)
4 oz pineapple juice
1/2 lime, juiced
1-2 oz Coconut Pineapple Cascade Ice sparkling water
splash of grenadine
Pineapple chunks (optional)
Instructions
Fill glass with ice (rinse ice cubes first if using ice from your freezer)
Add white rum and Malibu to glass.
Then add the Cream of Coconut and pineapple juice.
Squeeze a half of a lime into glass.
Top off with Coconut Pineapple Cascade Ice sparkling water.
Stir.
Add a splash of grenadine.
Garnish with pineapple chunks.
Notes
Quick party tip: If you want to shine your glasses up a little, rub a little seltzer on them with a clean cloth. It really does make them sparkle!
Cascade Ice water
comes in over 30 delicious flavors! For recipes, to learn where you can purchase Cascade Ice, and to sign up for
their
newsletter to receive special offers and product news, visit their website today! Follow Cascade Ice on
Facebook
and
Twitter
…tell them Michelle at A Dish of Daily Life sent you!
Cheers! As always, drink responsibly!