Chicken pot pie hand pies are an easy to make, kid friendly freezer meal. I vacuum sealed our extras with the Ziploc® Brand Vacuum Sealer System, and now they are ready for grab-and-go in the freezer!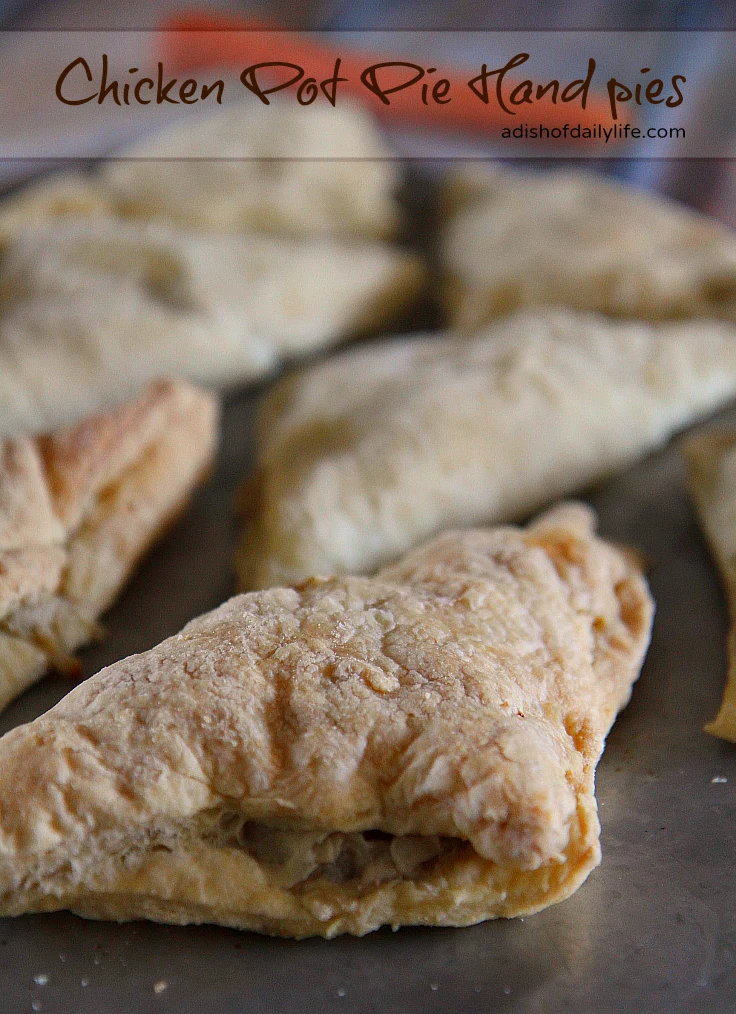 Time.
I'm always wishing for a few more hours in the day.
I love to cook, but cooking every night at this point in my life just isn't feasible. With three kids, and four sports, I run around like crazy most afternoons with pick ups from practice, games or meets.
The easiest way for me to get a good meal on the table for my family every night is to plan ahead and double up as many meals as possible and freeze the extra.
Most of the time, my husband and I start prepping meals on Sunday night. This past weekend, we were really limited on time, so we stuck to a few recipes we knew we could make quickly. My husband whipped together a double batch of a meat sauce that the kids all like for a pasta dinner before the New England's Cross Country Championship where our daughter would be competing.
The race went well…she placed eighth.
But back to our cooking for the week… We also made enough pot pie filling for a double meal, and made one traditional pot pie, and the rest of it we made into chicken pot pie hand pies. The recipe I am giving you is just for the hand pies. However if you double it, you'll have enough to make a regular pot pie and the hand pies. This was actually the first time I have tried making hand pies, and they were so easy, I think I will definitely try them again. Plus the kids all loved them!
Extend the life of your food in the pantry
Vacuum seal foods like coffee beans, nuts, flour, rice, sugar, pasta, crackers, cookies, and more to extend their freshness. You can even reseal many chip and cereal bags! Crackers are a big one for us. We tend to open a box, and then the rest of them go stale before we can eat them all. I never thought to vacuum seal them, but we'll be doing that from now on!
Extend the life of your food in your refrigerator
Fruits and vegetables that tend to perish quickly, like strawberries and raspberries, can be vacuum sealed to extend their life to a week! You can even vacuum seal your lettuce, extending its life to 2 weeks.
Keep bulk purchases fresh longer
If you buy in bulk to save, vacuum seal what you aren't using right away.
Safely store freezer meals for longer
Eliminate freezer burn with vacuum sealing.
Keep electronic and important papers or other items dry
Going camping or to the beach? Raining outside? Vacuum seal your cell phone and important papers, or even certain clothing items like socks, to keep them dry. I used my new Ziploc® Brand Vacuum Sealer System to freeze the leftovers of the two meals we made. With the meat sauce, I used a roll that allows you to seal a custom size.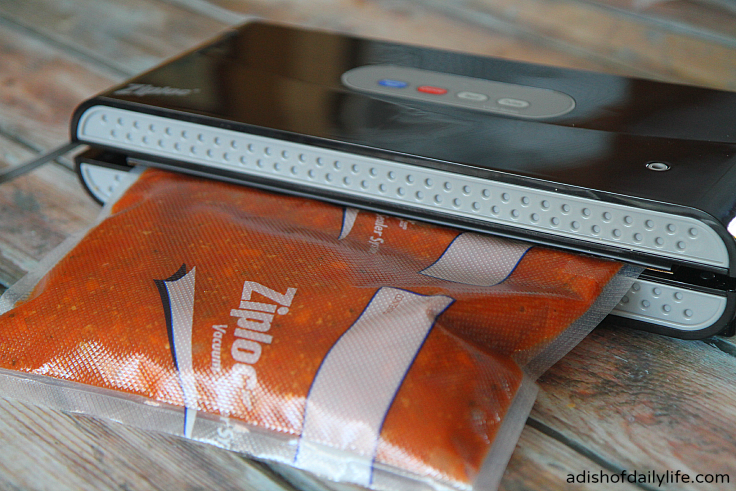 For the chicken pot pie hand pies, I used the perforated roll to vacuum seal individual portions so the kids can grab and go if they need to.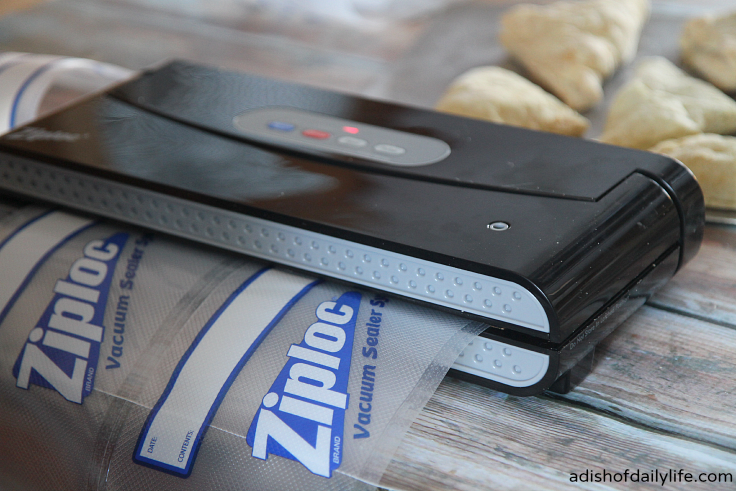 I discovered after sealing the first one that using the pulse button was the best way to vacuum seal the chicken pot pie hand pies because it allows you more control as you are sealing. You probably won't need that button most of the time, but it's a nice option to have for delicate things like puff pastry. Here they are ready to go into the freezer!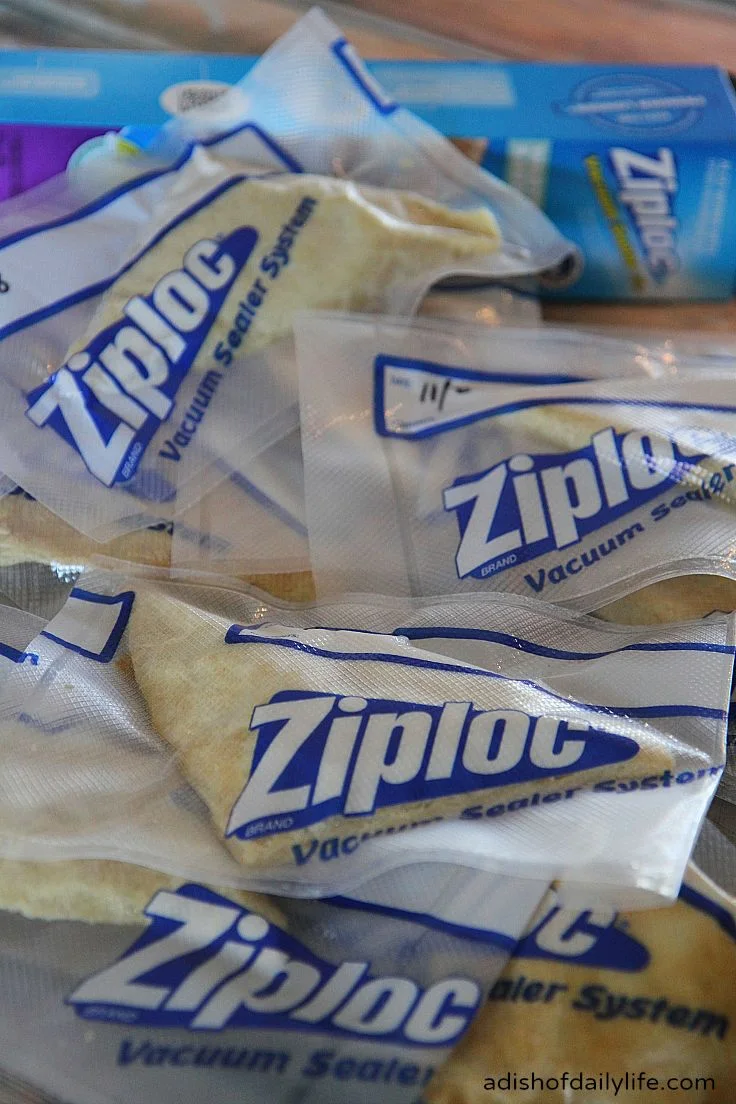 Now for the recipe!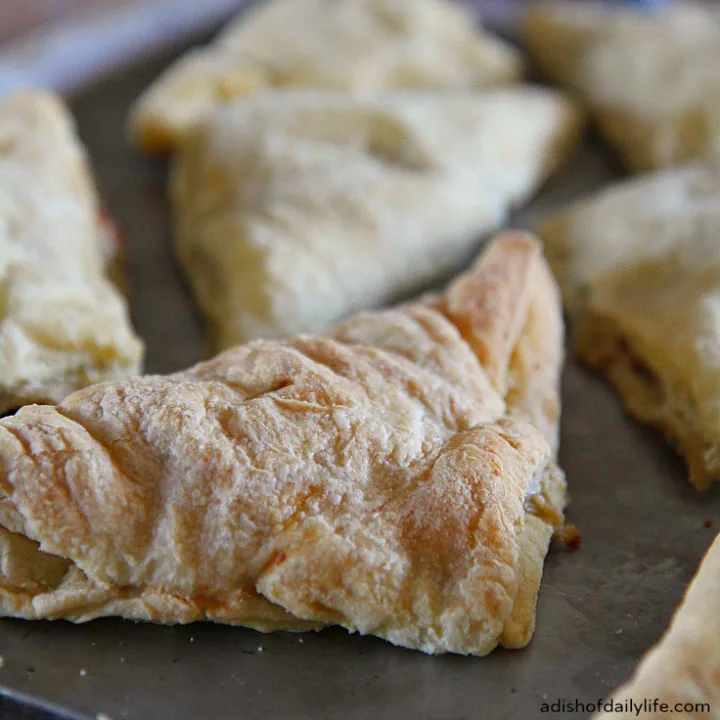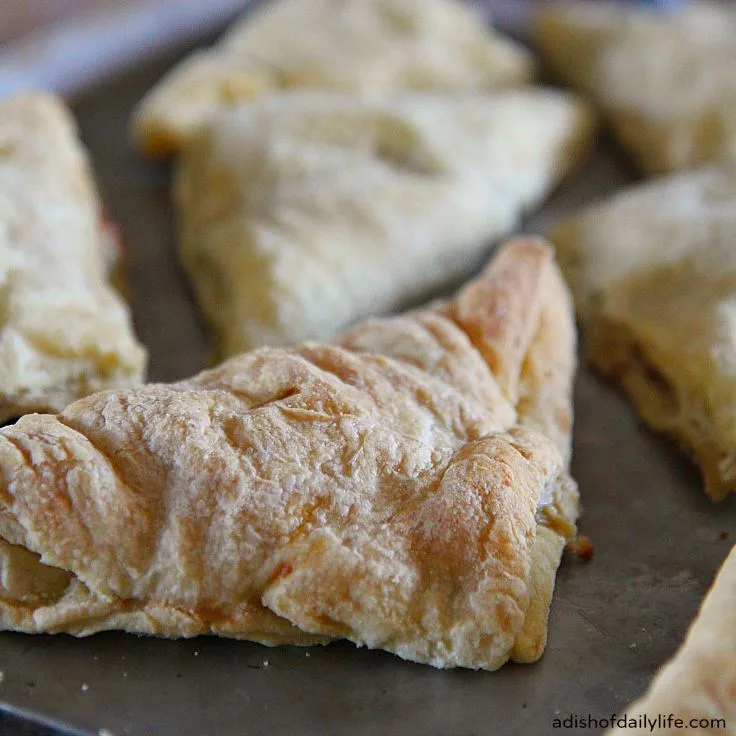 Easy Chicken Pot Pie Hand Pies
Ingredients
1/2 cup chopped onions
1 garlic clove, minced
1/2 cup green beans, steamed but still crisp, chopped into 1" pieces
1/2 cup carrots, chopped
1/2 baked potato, chopped
1 cup cooked chicken, chopped
1 can cream of mushroom soup
1 can milk (fill cream of mushroom can with milk)
1/8 cup of white wine
4 sheets of frozen puff pastry, thawed
Nutrition Information:
Serving Size:

8
Amount Per Serving:
Calories:

1204.398