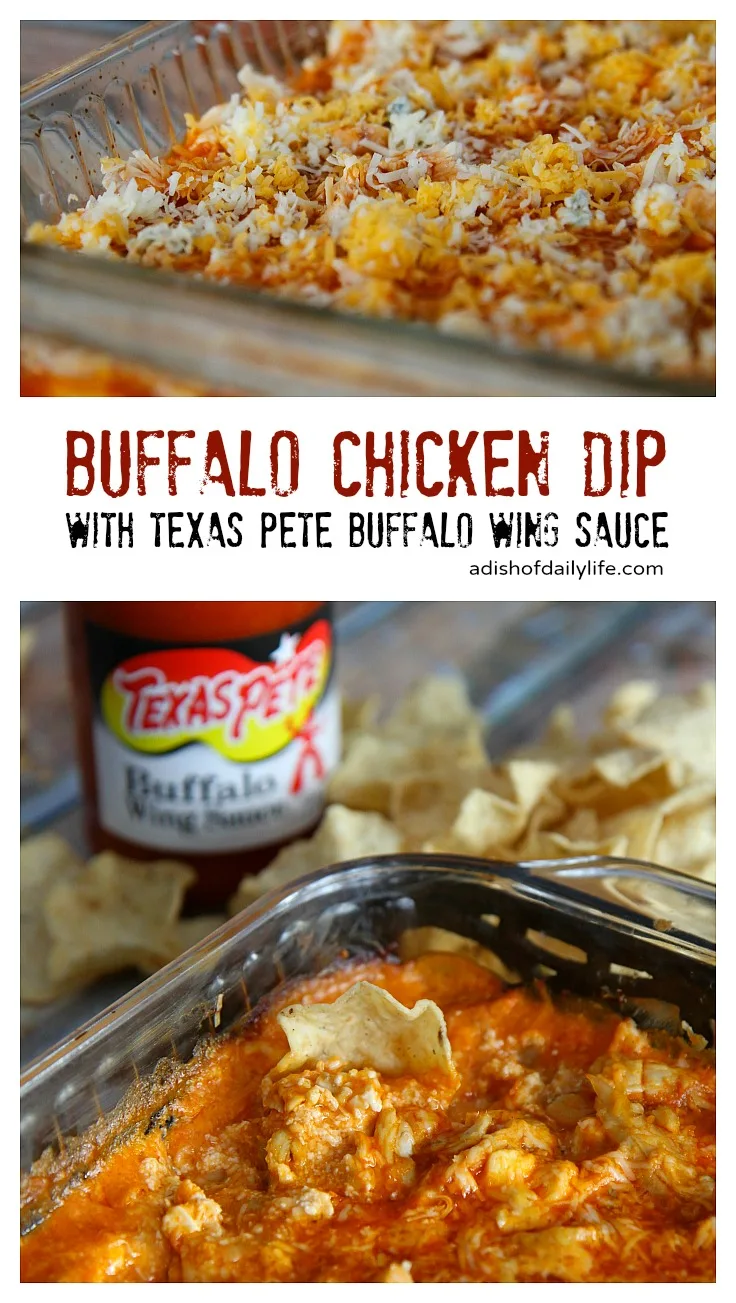 Summer is the only time of year we really entertain. If we're home on the weekend, we usually have friends over to hang out by the pool. One of my favorite things to make for those gatherings (or when we're going to a party) is Buffalo Chicken Dip with Texas Pete Buffalo Wing Sauce.
I have a thing for Texas Pete. Not all hot sauces are made the same, and I am pretty partial to this one. But there are a ton of variations of this recipe out there. You can use blue cheese or ranch salad dressing in place of the blue cheese sprinkles. You could use more chicken and make it chunkier…some recipes call for canned chicken. I add the honey to tone down the heat of the wing sauce, but you could also skip that if you like it hot. I usually don't measure anything either…this is one of those dips that is kind of hard to mess up.
Enjoy!
Buffalo Chicken Dip with Texas Pete's Buffalo Wing Sauce
Ingredients
1 bottle of Texas Pete's Buffalo Wing Sauce
1/4 cup honey
1 8 oz brick of cream cheese
2 cups chopped or shredded chicken
1/2 cup blue cheese crumbles
2 cups shredded cheddar
Instructions
Preheat oven to 350 degrees.
Combine the Texas Pete's buffalo wing sauce and honey in a saucepot and heat until bubbly.
Pour a little sauce in the bottom of your glass dish (just to coat it), and spread the cream cheese on top of it.
Layer a little sauce, the chicken, blue cheese crumbles and shredded cheddar cheese. Pour the rest of your sauce on top.
Cook at 350 for 20 minutes. I cover it with tin foil and take it off towards the end. Once it starts to bubble, your dip is ready.
Serve with tortilla chips.