Chicken tenders get a grownup makeover with this Pecan Crusted Chicken recipe! Delicious plain, and even better with homemade honey mustard dipping sauce!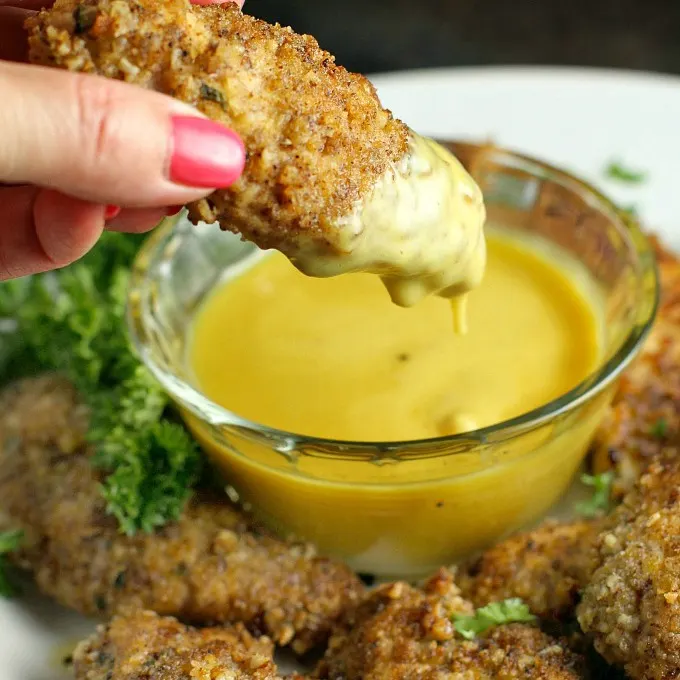 Do you remember how much you loved Chicken Nuggets as a kid? For me, it was mostly about the sauce, because the breaded chicken itself wasn't all that flavorful. (I wasn't a normal kid…I never really liked anything bland).
This Pecan Crusted Chicken will give your taste buds something to cheer about. With a delicious mixture of crushed pecans, bread crumbs and parmesan cheese, this chicken is packed with flavor. It's quite delicious all by itself, but as I mentioned above, I love my dipping sauce. And homemade honey mustard is super easy to make! I bet your kids will like it too!
PECAN CRUSTED CHICKEN WITH HONEY MUSTARD DIPPING SAUCE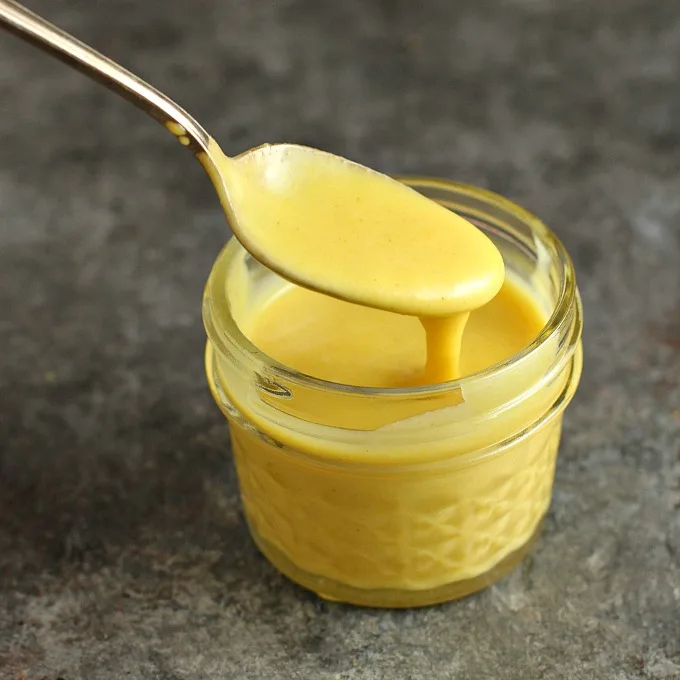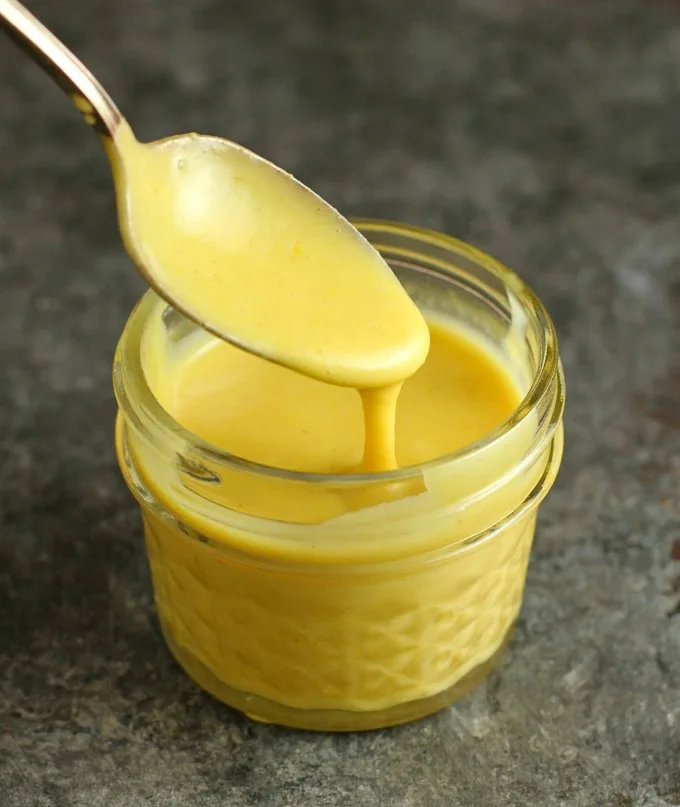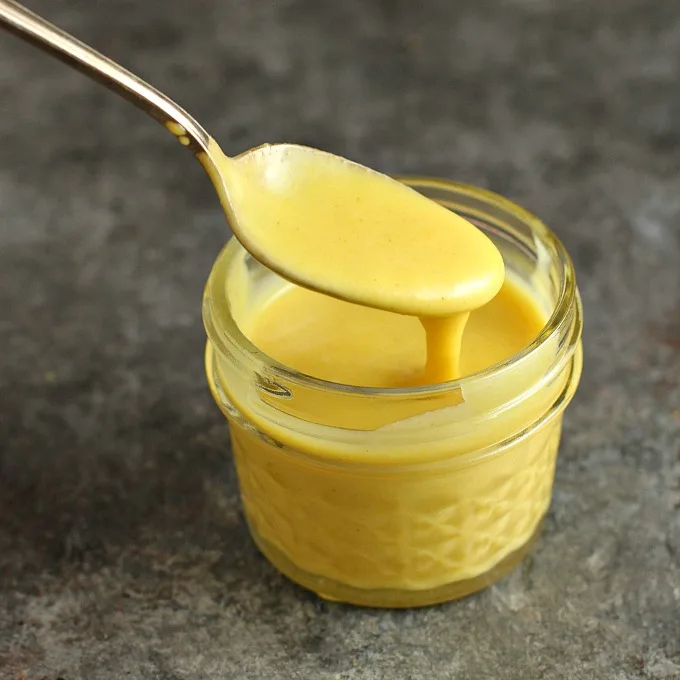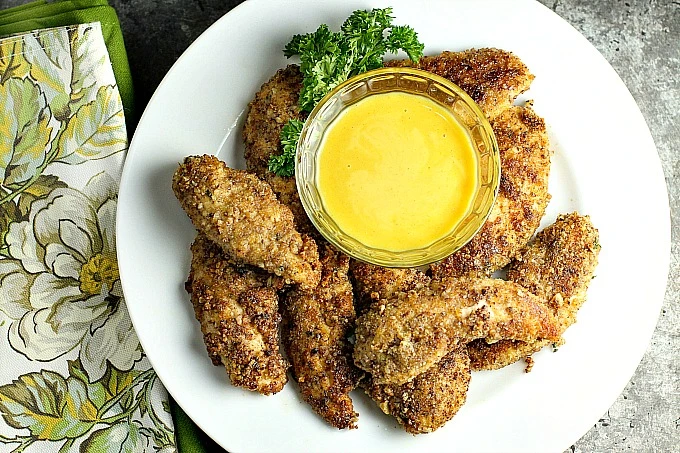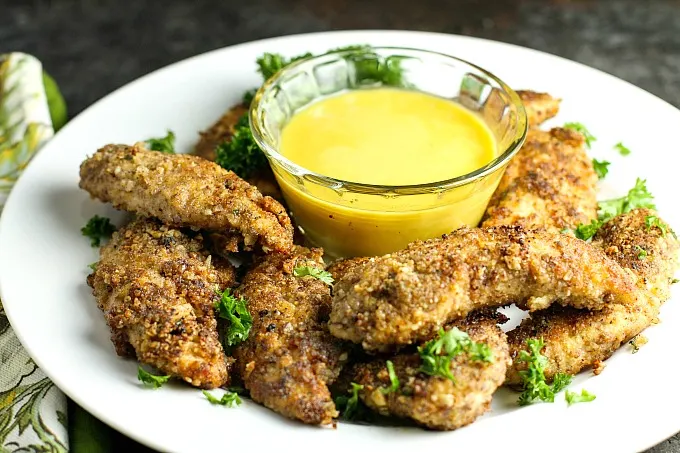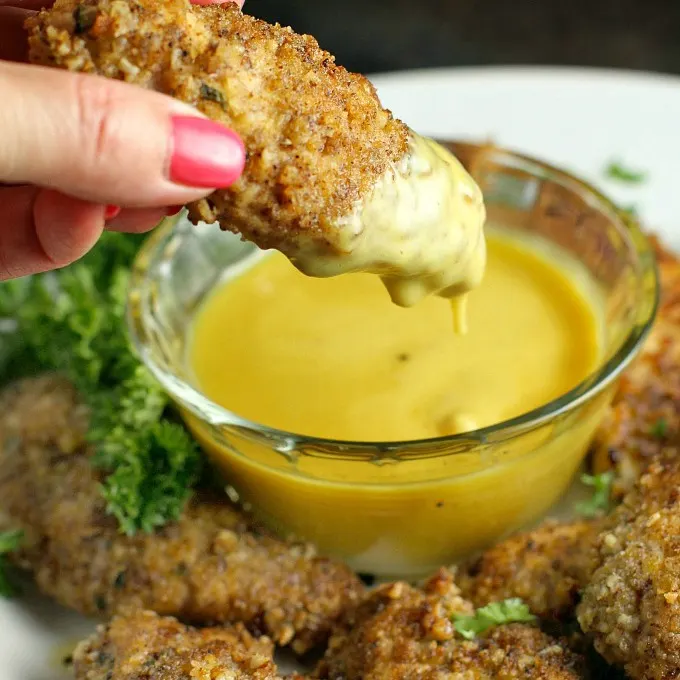 Pecan Crusted Chicken Tenderloins with Honey Mustard Dipping Sauce
Ingredients
Pecan Crusted Chicken Tenderloins
3 lbs chicken tenderloins
1 1/4 cups crushed pecans
3/4 cup Italian bread crumbs
3/4 cup Parmesan cheese
1 large egg
a couple splashes of milk
salt and pepper to taste
Oil of your choice for frying
Honey Mustard Dipping Sauce
1/4 cup mayonnaise
1/4 cup Dijon mustard
1 tablespoon yellow mustard
1/4 cup honey
1 tablespoon lemon juice
dash of cayenne
Instructions
Pecan Crusted Chicken Tenderloins
Crush pecans in a mini food processor.
Combine crushed pecans, Italian bread crumbs, and Parmesan cheese together.
Whisk together egg and milk.
Dip chicken tenderloins in egg mixture, then coat on all sides with pecan mixture.
Heat oil over medium heat.
Fry until browned on both sides and cooked all the way through, about 2-3 minutes per side. Serve with honey mustard.
Honey Mustard
Combine mayonnaise, Dijon mustard, yellow mustard, honey, lemon juice, and cayenne. Whisk together.
Nutrition Information:
Amount Per Serving:
Calories:

62
Total Fat:

4g
Carbohydrates:

1g
Protein:

5g